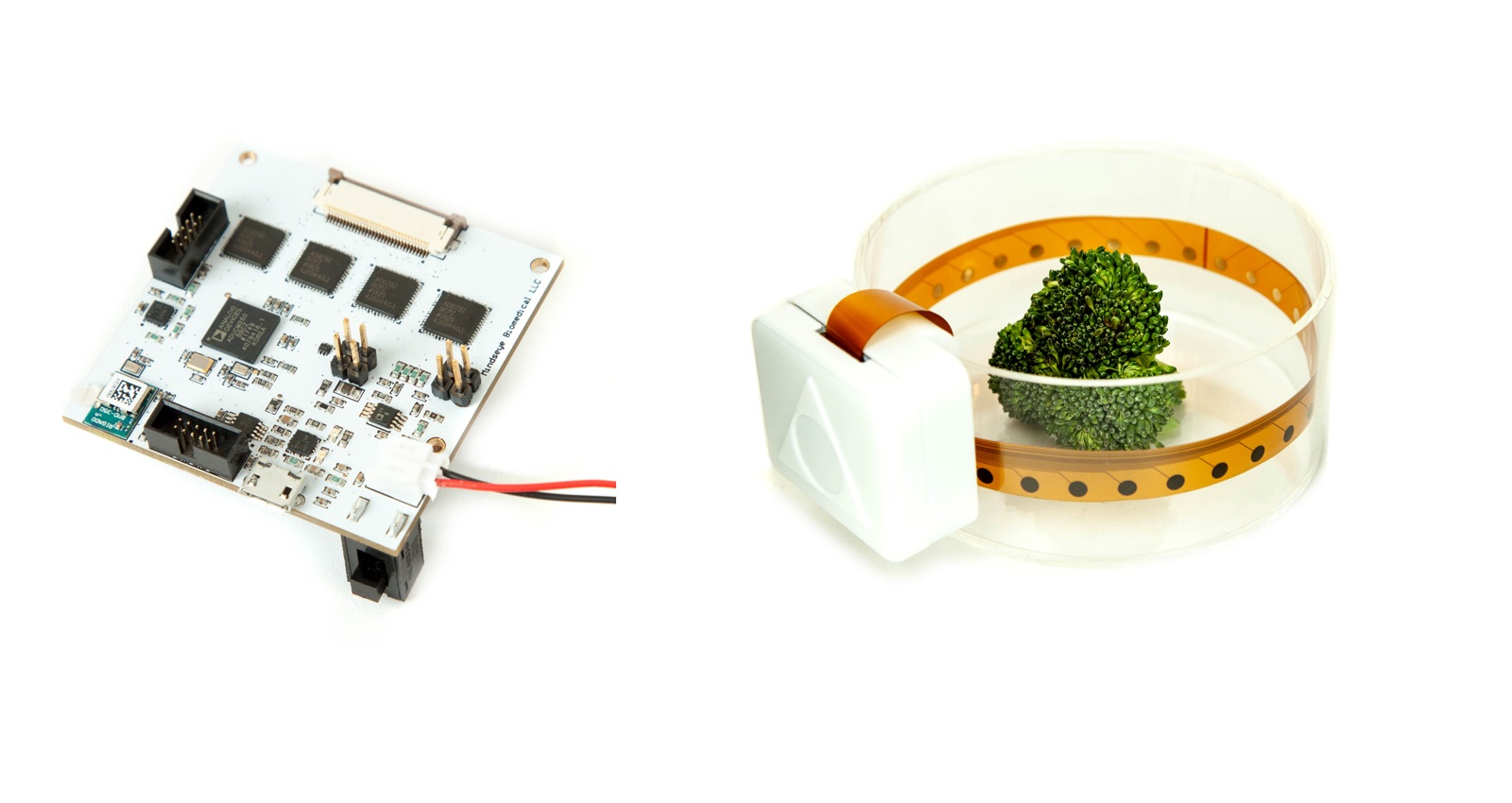 Spectra – Open Source Biomedical Imaging
Spectra brings open source biomedical imaging into the open with a development kit that is both safe and easy to use. It allows hackers and scientists to experiment with one of the technologies used in medical imaging — electrical impedance tomography (EIT). For the first time, anyone who wants to explore the fascinating world of medical physics can do so from their own home, without a multimillion-dollar CATSCAN.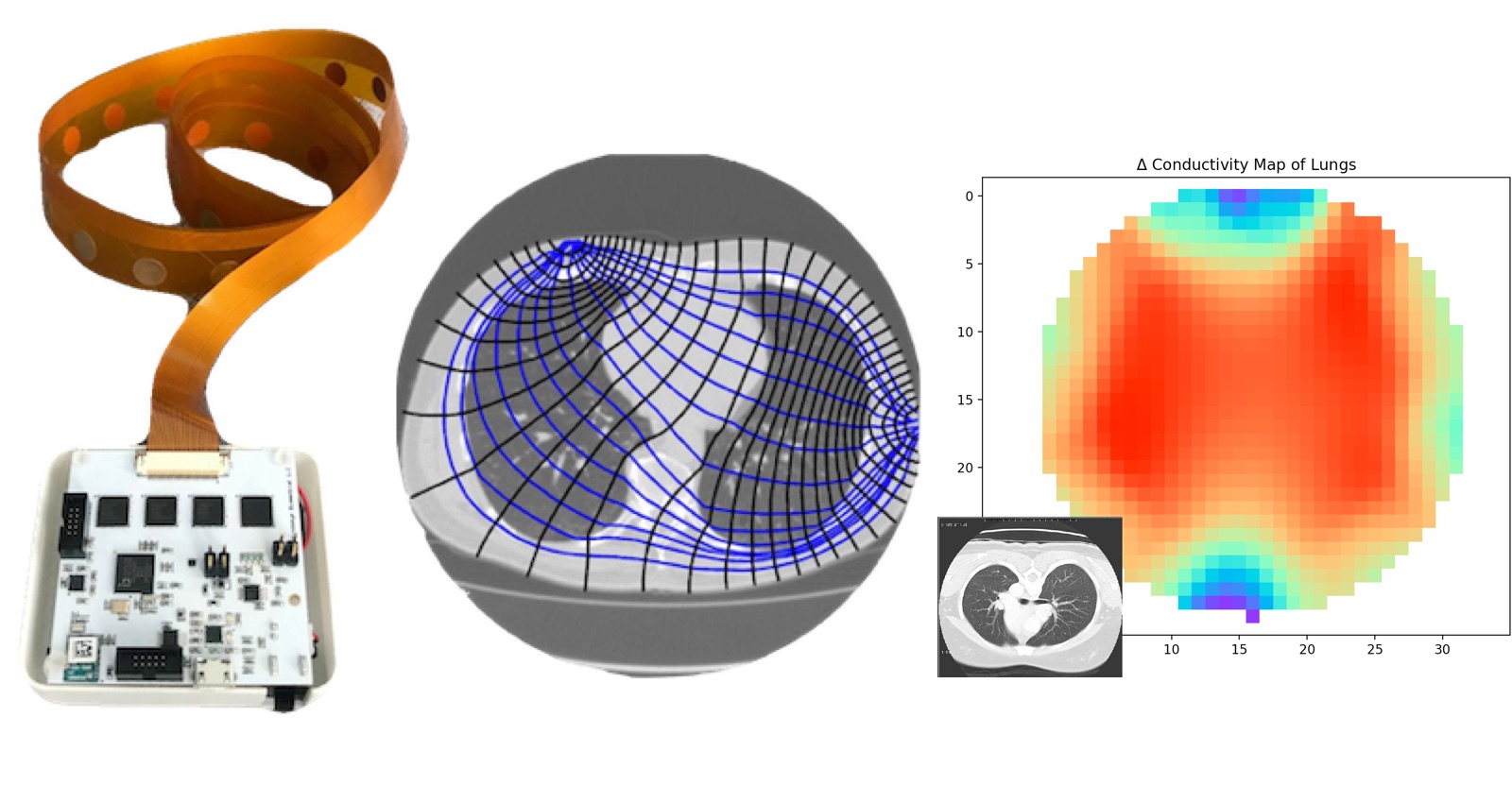 Spectra can image lungs, monitor heart activity, and detect changes on materials like bones, tumors and strawberries. Since it can get a cross-section of whatever it's wrapped around it's also ideal for gestural recognition and could be used to help those with prosthetic limbs.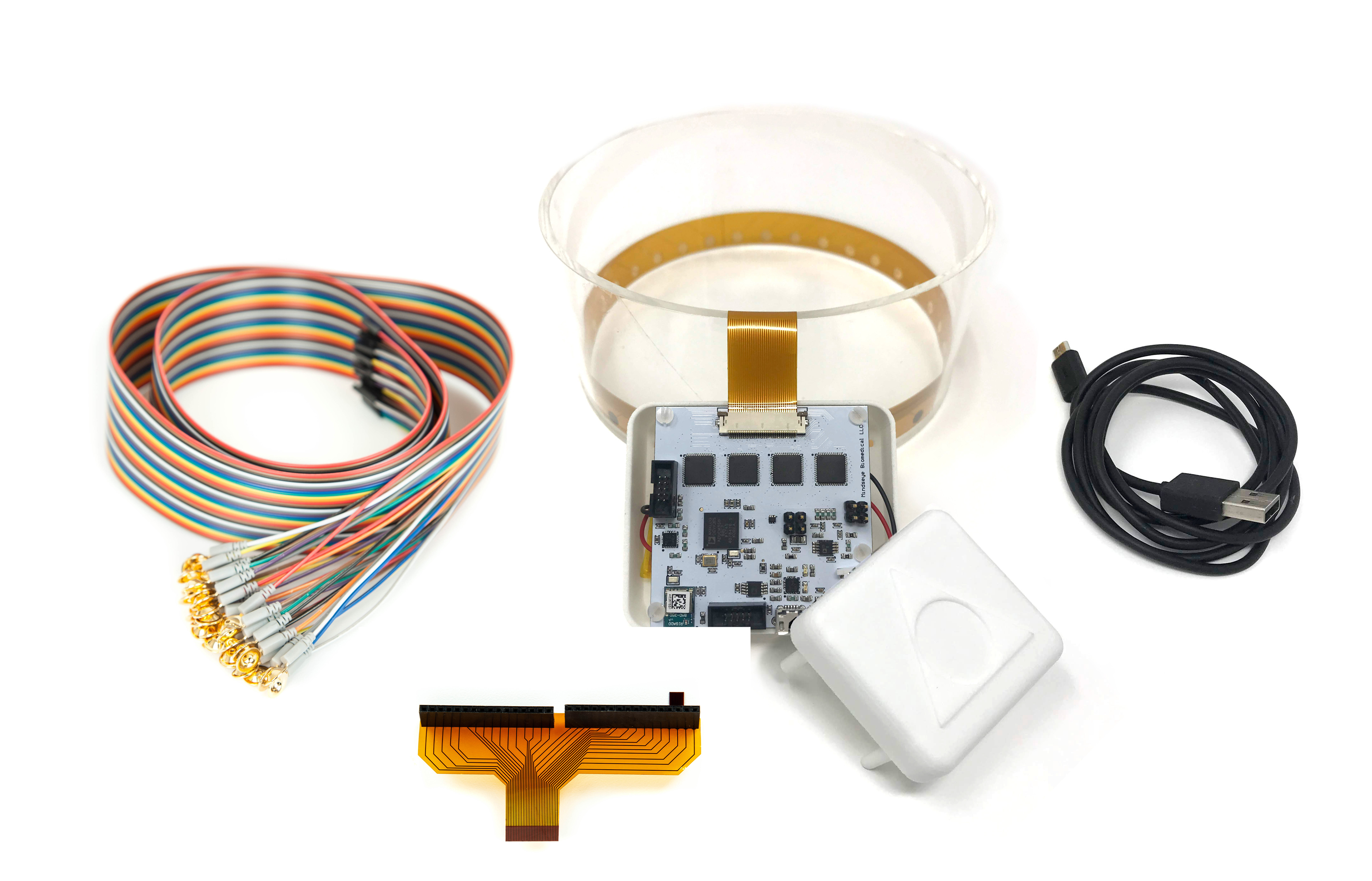 Features & Specifications
Precise and highly configurable sensor hardware

Can be configured to use up to 32 electrodes.
Measures at 160,000 samples per second.
Each impedance measure is made using differential referencing and 16-bit resolution.
Includes automatic temperature calibration to ensure impedance accuracy.
Includes an accelerometer for motion mitigation.

Built for safety and ease-of-use

DC power removal filters meet IEC60601-1 safety specifications.
Compatible with a 3.5 V, 850 mAh battery (not included) for improved portability. On-board circuitry allows charging via the supplied USB cable. Up to 12 hours of battery life, depending on the specific use case.
Support for Bluetooth Low Energy (BLE) to accommodate wireless data transmission.

Flexible open source software

Easy to install software supports time series impedance measurements, bio-impedance spectroscopy, and electrical impedance tomography, between 80 Hz and 80 kHz, with up to 32 electrodes.
Supports three different types of tomographic reconstruction: Graz Consensus, Gauss-Newton Method, and Back Projection. All three can be run in realtime and can be configured with any number of electrodes (e.g., 8, 16, or 32). You can record for analysis offline, and run in real-time.
Hardware includes Serial Wire Debug (SWD) programmers for easy firmware re-programming.

Portable design

Tiny, portable PCB measures approximately 2" by 2" and comes with a plastic enclosure.
Comes with a small, cylindrical 'phantom' tank (140 mm diameter, 60 mm height).
Comes with a flexible electrodes for imaging things that don't fit in the phantom.
The project is live on Crowdsupply.com and has 24 days to go. Spectra Starter Kit sells at $299.
Join 97,426 other subscribers

Archives