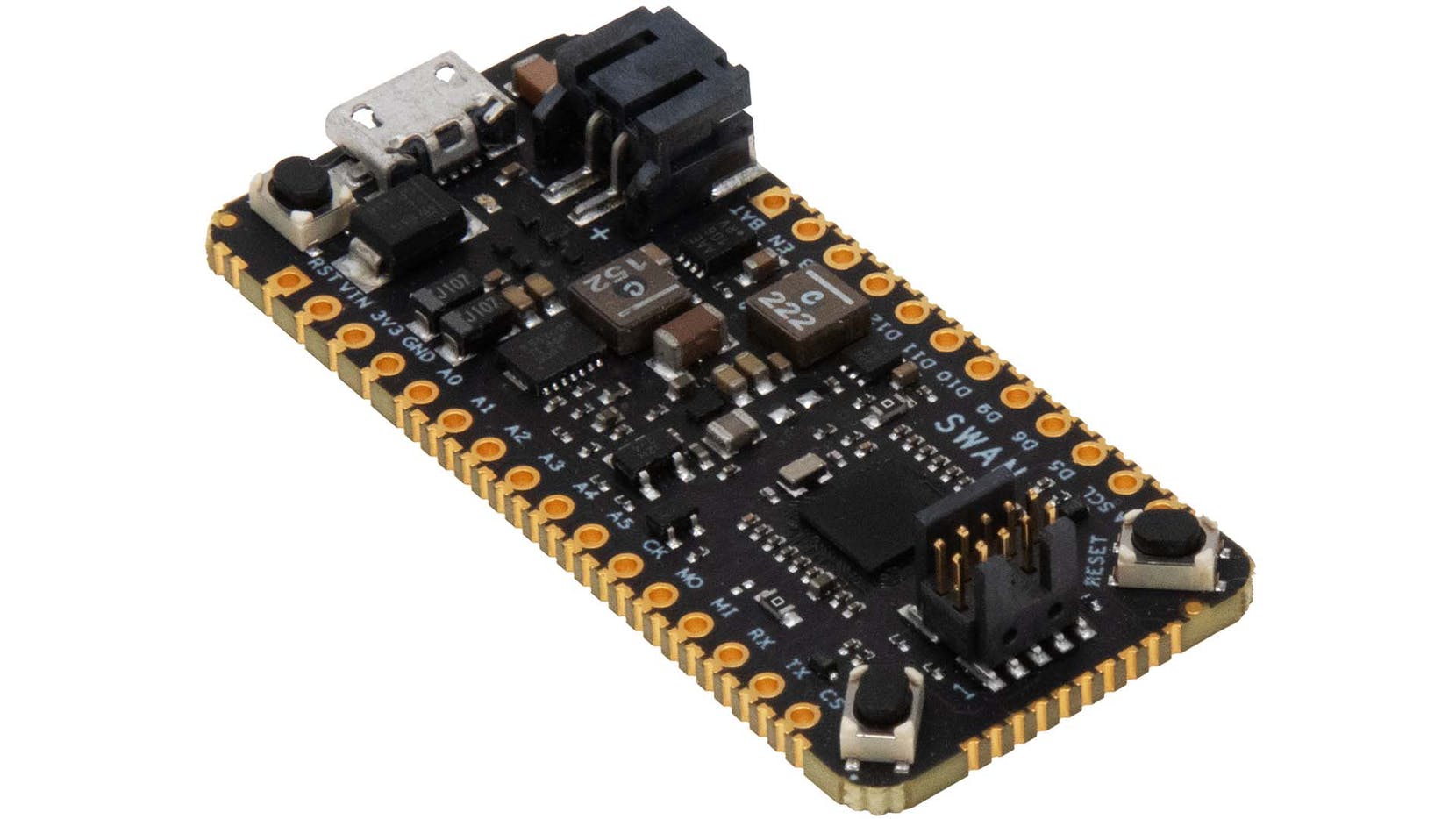 SWAN – Low-Cost, Low-Power Embeddable STM32L4R5-based MCU from Blue Wireless
A handful of microcontrollers for IoT applications have hit the hardware ecosystem over the past years, allowing for easy development of embedded and standalone IoT-based systems. Most of these MCUs and processor chips, however, are expensive, power-consuming, and lack large memory and I/O expandability. The latest release from Blue Wireless seems to be an all-in-one solution that puts all these into consideration.
Blue Wireless SWAN is an embeddable microcontroller based on the STM32L4R5 chip architecture. It is an ultra-low-power, 120 MHz Arm Cortex-M4 Core board with a large memory of 2 MB of flash and 640 KB of RAM and castellated-edge 55 GPIO ports allowing for applications demanding large memory and I/O expansion with affordable cost. SWAN is targeted at accelerating the development of battery-powered IoT systems from DIYs systems and Makers prototyping to high volume implementation. The board is perfect for applications such as edge inferencing and remote sensing and monitoring at an economical cost.
The board is powered via either a USB, a battery, or a regulated supply. It offers a 2A regulator, switchable with software to regulate external sensor supply. The board draws a total of 8 uA in its low-power mode while offering its full memory capacity in operation. That makes it a good fit for battery-powered systems and a big plus why it should be developers' favorite.
SWAN is also suitable with feather-compatible boards, allowing for prototyping and field implementation. The board offers flexibility to developers with compatibility with Adafruit's myriad sensors and FeatherWing-compatible carriers. That means that these boards can go along with Swan at the same time. Swan can be soldered directly to a parent PCB integrating desired sensors, providing efficient use of its I/O expandables.
Key Features and Specifications:
Ultra-low-power Arm Cortex-M4 core clocked at 120Mhz
STM32L4R5-based microcontroller
2MB of flash
640KB of RAM
Castellated-edge access to 55 GPIO ports including 8x analog, 16x digital, 4x I2C, 3x SPI
USB OTG full speed
1x 14-channel DMA
tRNG
12-bit ADC
2x 12-bit DAC
Low-power RTC, and CRC calculation peripherals
SWAN is compatible with C/C++, Arduino, CircuitPython, and a CORTEX Debug connector allowing for development and deployment with Visual Studio Code, IAR, and STM32cubeIDE, when provided with an STLNK-V3MINI add-on. Its Feather devKit includes a Notecard and a Notecarrier.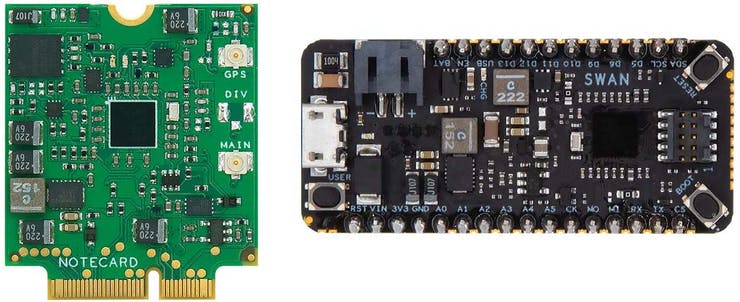 SWAN is available as a standalone board in a $99 Feather Starter Kit or as an embeddable board paired with its Notecard. You can however get SWAN without the Notecarrier for $25.
Other useful resources and information on SWAN and STM32L4R5ZI can be found on the Blueswireless website.
Join 97,426 other subscribers

Archives