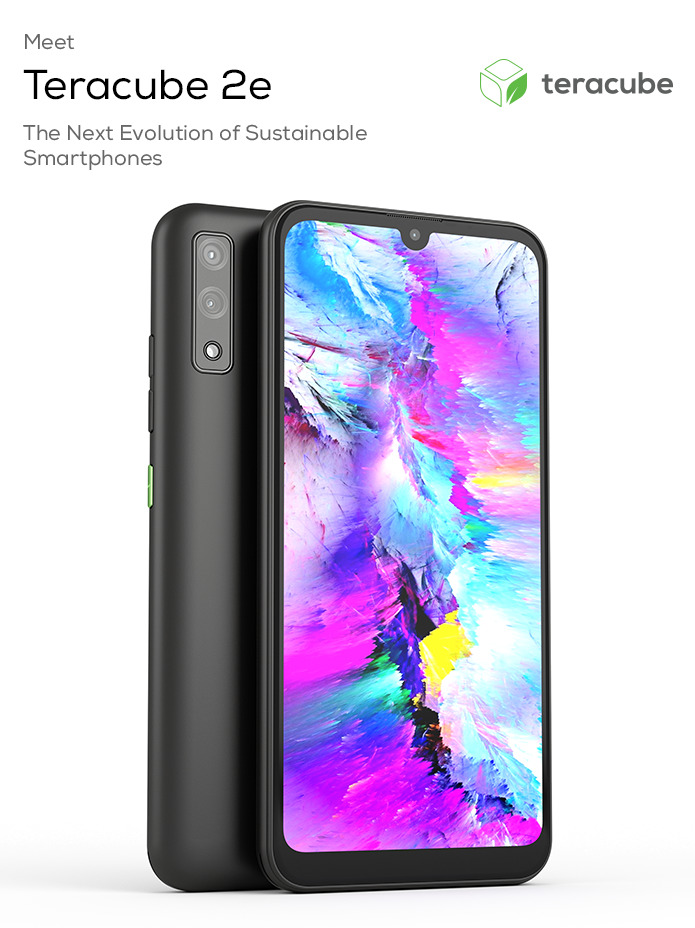 Teracube 2e: Next Evolution of Sustainable Phones
A mobile phone nowadays is an essential, probably the one thing we can't live without, with 7.2 mobile devices being in use worldwide. But did you ever take a moment to realize where all the old phones are? Electronic waste is a big concern, with 50 million tons being generated this year. From these, only 12.5% being recycled. There is an estimate $60 million worth of gold and silver from the cellphones thrown away in the U.S. each year, and it only looks like it is getting worse! This is where the Teracube 2e comes in, the "Next Evolution of Sustainable Phones"!
But what is the Teracube 2e? It is a phone, as you can guess, but it has a huge particularity about it. It has a replaceable battery, is DIY repairable, made from recycled materials and comes in a sturdy biodegradable case. Besides this, it contains a 4 year premium care warranty. From the patterns the phone companies have gotten us used to by now, there are some interesting steps taken towards the Teracube 2e. First of, the battery: can you know anyone who misses the good days where you could take it out? Well, I do! The battery is one of the first components to get degraded over time, so the fact that you can't easily replace it seems like a move to make you buy another phone.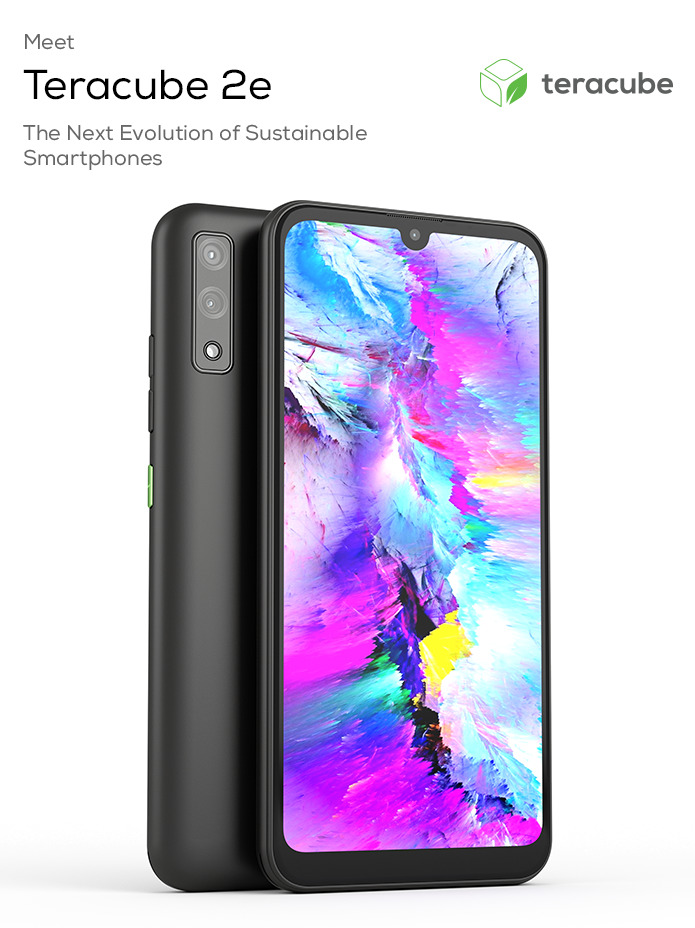 Regarding the specs of the phone itself, there is nothing too impressive but not too disappointing either:
MediaTek Helio A25 octa-core processor, clocked at 1.8 GHz
4 GB of RAM and 64 GB of storage
6.1 inches HD+ IPS display (resolution of 720 x 1560)
Cameras: 8 MP (front) and 13 + 8 MP (rear)
4000 mAh replaceable LiPo battery
Fingerprint and face unlock
Connectivity: Wi-Fi A/B/G/N/AC, Bluetooth 5.0, NFC (with support for Google Pay)
Headphone jack, USB-C port, dedicated dual SIM with separate Micro SD slot
4 year premium care with flat fee repairs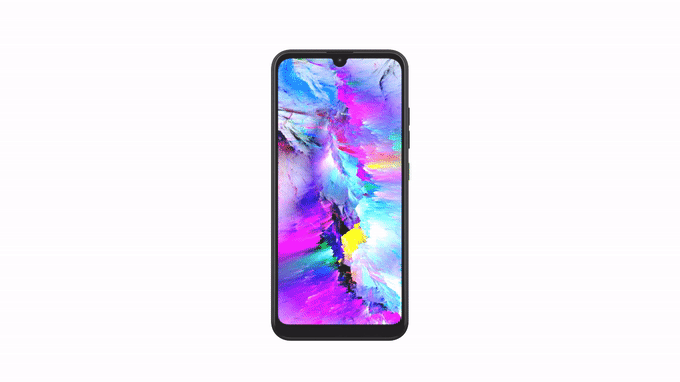 Besides the battery, the phone is easily disassembled and repairable, as no glue is used in the production process, only screws. Meaning that you can, if you are brave enough, repair it yourself! The makers behind it mentioned spare parts will be available in the future. Their efforts to reduce the carbon footprint on this phone go as far as not including a charger (this time with no second intentions, heh Apple?), but there is an option for including a USB-C charger, if you live in a bunker and did not get one yet. The packaging is made of recycled paper and printed using soy ink.
Regarding the pricing, this phone is available for as little as $99, if you are fast enough, as this is an Indiegogo campaign that already reached its goal, and it was quite a success. Overall, we think it is a decent option for a phone, specially because of the mission it takes on.
Teracube 2e Indiegogo link: https://www.indiegogo.com/projects/teracube-2e-next-evolution-of-sustainable-phones#/
Join 97,426 other subscribers

Archives