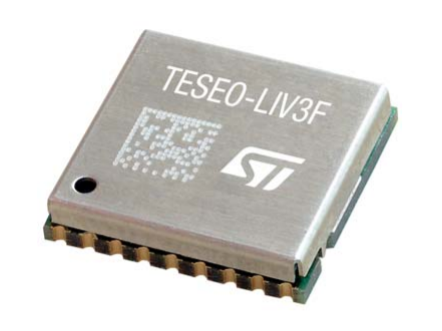 Teseo-LIV3F GNSS Prototyping Solution by ST
The Teseo-LIV3F is a standalone positioning receiver IC that works simultaneously in multiple constellations (GPS, Galileo, Glonass, BeiDou and QZSS), being an easy to use GNSS (Global Navigation Satellite System) module. It brings the proven accuracy and robustness of the Teseo chips into the hands of everyone.
Besides being able to integrate this module into your projects, the EVB-LIV3F standalone solution allows you to evaluate its performance using only a computer, pretty easy!
Looking at the specifications of the Teseo-LIV3F, there is:
Simultaneous multiconstellation
-163 dBm tracking sensivity
1.5 m CEP position accuracy
Operating voltage range from 2.1 V to 4.3 V
UART and I2C port available
Tiny LCC 18 pin package, measuring 9.7 mm by 10.1 mm
Extended operating temperature range, from -40 ºC to 85 ºC
Free firmware configuration
17 µW standby current and 75 mW tracking power consumption
Aside from the list of specs, there are some other interesting functionalities to highlight: firstly, the on-board TCXO (Temperature Compensated Crystal Oscillator) allows for superior accuracy and a reduced TTFF (Time to First Fix) that relies on its dedicated 32 kHz RTC (Real Time Clock) oscillator. Other interesting feature is the embedded 16 Mb flash memory, which enables the chip to offer many interesting extra functionalities, such as data logging, 7 days autonomous assisted GNSS, besides firmware reconfigurability and upgrades. The Teseo-LIV3F also provides the Autonomous Assisted GNSS, which enables it to predict satellite data based on previous observation of the satellite. Lastly, the module is a certified solution, that optimizes the time to market of the final applications, with a wide operating temperature range.
Regarding the EVB-LIV3F, all you need to do is plug it to a computer with USB and you are good to go. It comes pre-programmed and pre-configured by ST, so that you can experiment and evaluate its capabilities and performance, resorting to the ST Teseo-Suite PC GUI. It also comes with a GNSS antenna to guarantee the best and easiest user experience. Besides the evaluation module, this kit also contains a STM32F401RE based STM32 Nucleo board, so that you have everything to prototype your next position awareness application.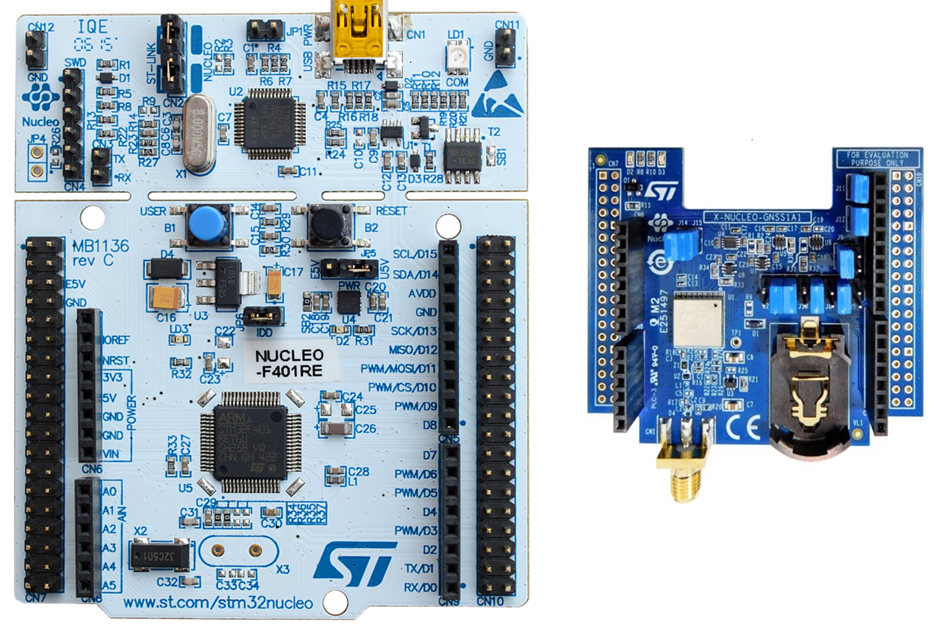 As you can see, we are looking at a very interesting part, but where can you apply it? That is easy. Due to its small size, you can fit these modules everywhere, and its also small cost makes it a no brainer to be your number one choice in several applications, such as insurance, tracking of assets and goods, drones, tolling, anti-theft systems, location for people and pets, emergency calls, fleet management, vehicle sharing and public transportation. The possibilities are endless, specially within the bounds of mass market and IoT solutions.
Regarding pricing, the Teseo-LIV3F module itself can be found for around $14 and the full evaluation kit for $48, so overall they are an interesting choice.
Teseo-LIV3F link: https://www.st.com/en/positioning/teseo-liv3f.html#overview
Teseo-LIV3F GNSS Prototyping Solution link: https://www.st.com/en/solutions-reference-designs/sl-cnwlc03602v1.html?icmp=tt17577_gl_bn_sep2020#1
Join 97,426 other subscribers

Archives