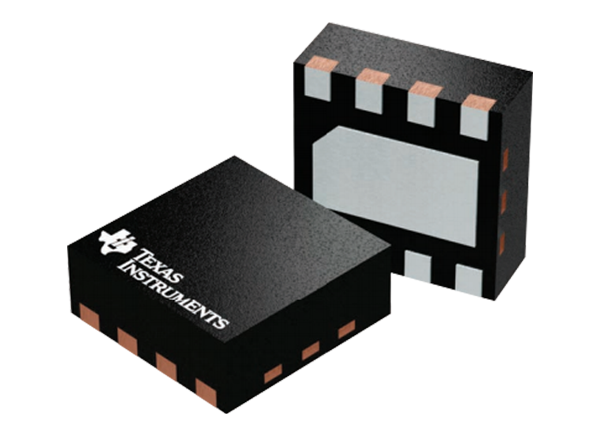 Texas Instruments TPL1401 Digital Potentiometer (Digipot)
Texas Instruments TPL1401 Digital Potentiometer (Digipot) offers higher load regulation in voltage-divider applications as a result of an integrated buffered wiper. The TPL1401 makes in-factory calibration and trimming easier with integrated non-volatile memory (NVM) and a simple I2C digital interface to communicate with the device. This device supports I2C standard mode (100kbps), fast mode (400kbps), and fast mode plus (1Mbps).
The Texas Instruments TPL1401 operates with either the internal reference or with the power supply as the reference and provides a full-scale output of 1.8V to 5.5V. This device also includes a wiper lock feature, a feedback (FB) pin for current-sink applications, and two bytes of user-programmable NVM space. The TPL1401 has a power-on-reset (POR) circuit that makes sure all the registers start with default or user-programmed settings using NVM. The digipot output powers on in high-impedance mode (default); this setting can be programmed to 10kΩ-GND using NVM.
Features
256-position digital potentiometer for voltage-divider applications
1 LSB INL and DNL
Wide operating range

1.8V to 5.5V power supply
–40°C to +125°C temperature range

Buffered wiper for improved load regulation
FB pin for precision current sink applications
Wiper lock function to protect from accidental writes to the digital potentiometer
I2C interface

Standard, fast, and fast plus modes
1.62V VIH with VDD = 5.5V
The TPL1401 is tiny, feature-rich, and an easy-to-use building block device that can be integrated into many applications. The TPL1401 operates within the temperature range of –40°C to +125°C.
Join 97,426 other subscribers

Archives