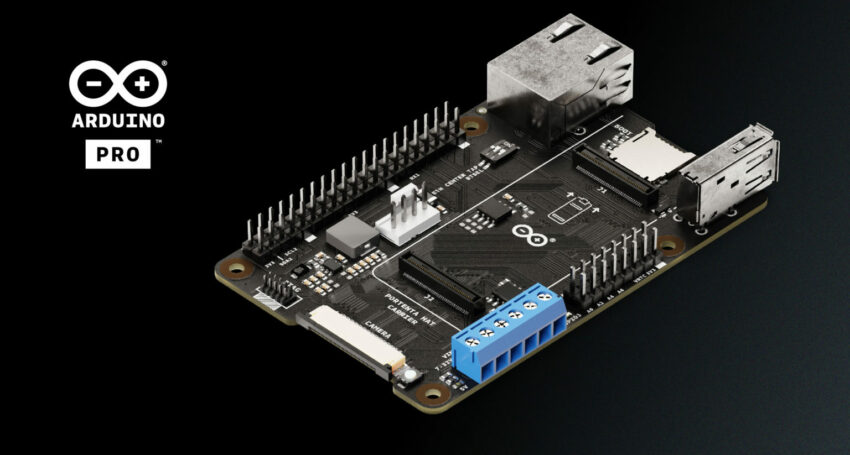 The New Portenta Hat Carrier Bridges Arduino and Raspberry Pi Ecosystems
The Portenta Hat Carrier is a new accessory that lets you use Raspberry Pi HATs with your Portenta mini-computer. With it, any Portenta device can easily be connected to Pi HATs, as well as to other peripherals like the Ethernet, microSD, and USB ports.
The Portenta Hat Carrier is the latest and greatest accessory that Arduino has to offer. With this accessory, your Portenta X8, Portenta H7, and Portenta C33 can easily use HATs made for Raspberry Pi model B. Not only that you can utilize the onboard Ethernet, microSD, and USB for various other applications. You can simply say this product is a fusion of the single-board computer (SBC) and microcontroller unit (MCU), expanding the industry-grade Portenta range.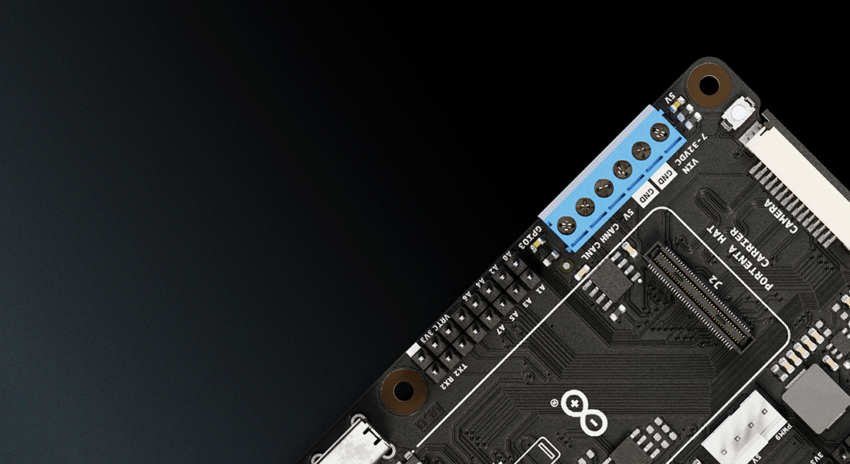 Taking a look at the feature list, the key takeaway is obviously the ability to use Raspberry Pi hats with the Portenta ecosystem. However, it offers a lot more in terms of features. You can use various peripherals like CAN, USB, and Ethernet, and benefit from the onboard MicroSD for data logging. It also has dedicated JTAG pins for debugging, and 16x analog I/Os for critical actuator control. Additionally, there's an onboard camera connector for ML applications.
Arduino's co-founder, chairman, and CMO, Massimo Banzi, remarks:
Portenta Hat Carrier provides a unique bridge between the Arduino and Raspberry Pi ecosystems, offering professionals a modular platform for prototyping full-fledged industrial applications.
Key Features of the Portenta Connector Board
Connectors:

High-density connectors are compatible with Portenta products.
USB-A, Gigabit Ethernet (RJ45), CAN FD, MIPI Camera, microSD slot, PWM fan.
40-pin header connector for compatibility with Raspberry Pi.
16 Pin Analog Header: 8 analog Pin, 1 GPIO, 1 UART, 2 PWM, 1 LICELL (RTC power).

Interfaces:

CAN FD, UART, SAI, ANALOG, GPIO, SPI, I2C, I25, PWM.

Power:

USB-C® on Portenta, 5 V on 40-pin header, 5V External Power

Operating Temp:

-40 °C to +85 °C (-40 °F to 185 °F).

Dimensions:

85 mm x 56 mm (3.35 in x 2.6 in).
If you want to try the board, you can find it at Mouser, DigiKey, RS Components, and their official online store.
Join 97,426 other subscribers

Archives