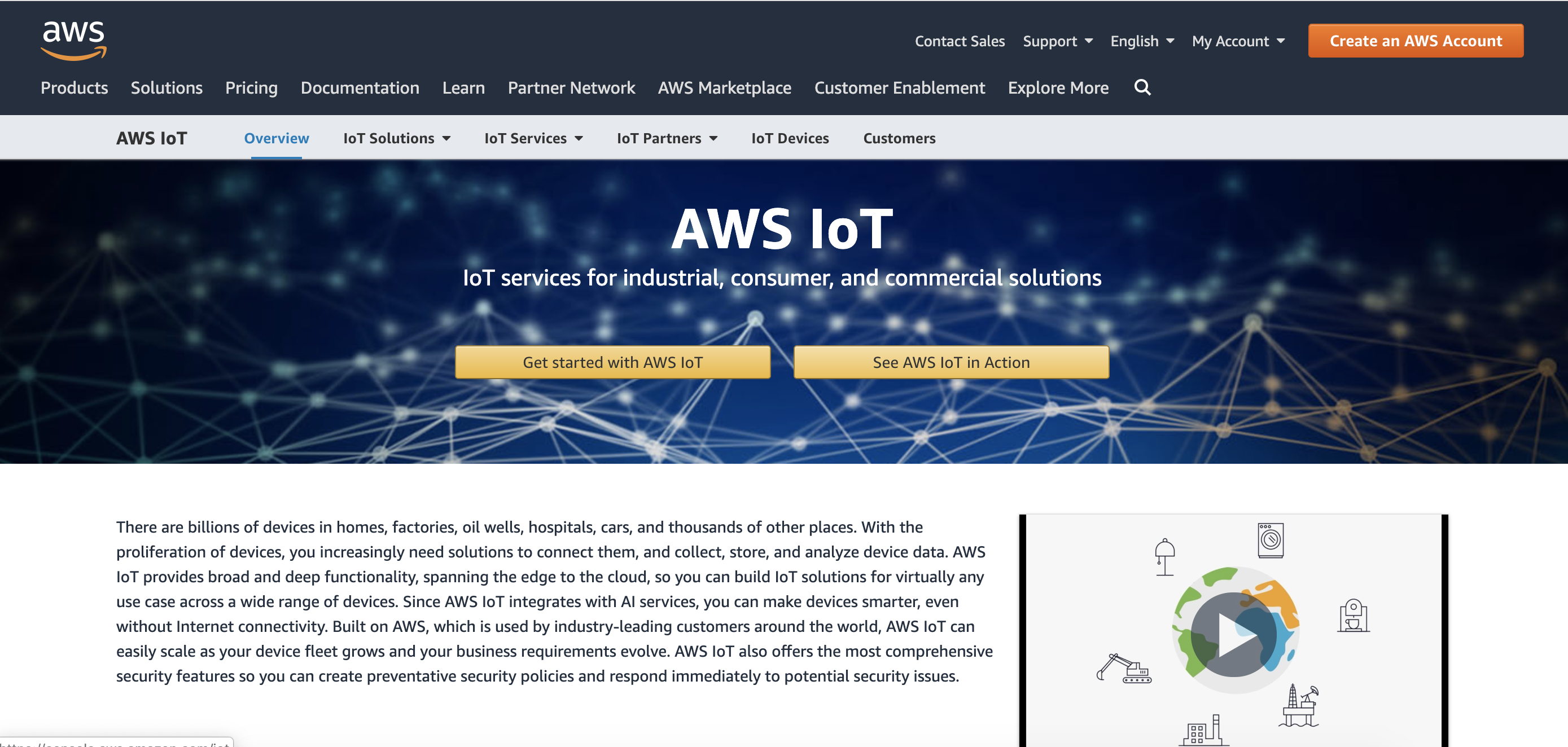 Top 5 IoT Cloud Platforms exist today
The internet as we knew it, a few years back, was being run by humans; the majority of everything that happens over the internet – the messages, the data, the communication was between people. But this is changing gradually; a new category of devices that do not have any communication between humans is beginning to take over the internet. These machines talk to other machines and are just simply being referred to as "Things".
However, as the need to connect these devices arises, there becomes an increasing demand for a place to store, process and send information within these devices.  With millions of devices connected to the internet, we see an increasing potential of tapping and processing efficiently the data acquired from them.
Cloud computing has become a generally appreciated way of running and developing tech solutions especially the IoT which depends directly on the internet. Cloud platform for IoT brings together the capabilities of cloud platform and IoT devices as service over an end-to-end platform.
There are already plenty of cloud services available for the Internet of Things, many tech companies now capitalize on providing options for deploying IoT applications on the go. Here is a list of the top 5 IoT  cloud platforms that exist today:
1. Amazon Web Services IoT platform
No matter the kind of cloud-based project you have in mind, the AWS platform guarantees almost a 100% probability of supporting it. Because they have put in a lot of effort into innovation and building features over the years, the AWS platform probably has the most comprehensive set of tools available. The platform supports HTTP, WebSockets and MQTT. Amazon Web Services owned by Amazon allows users to host and manage services on the internet. It gives users much ease with collecting data from internet-connected devices.
The AWS offers a lot of benefits for users of this platform which includes database management, infrastructure management, cloud base data storage solutions, and application transfer. The major features of t his platform are:
Authentification and encryption
Device management
Device shadow
Secure gateway for devices
It is open-source and flexible and has good integration with IAAS offering but the AWS platform is not secure for hosting critical enterprise applications and there is a heavy learning curve for AWS. Pricing, however, is a bit on the high side here.
2. Microsoft Azure IoT hub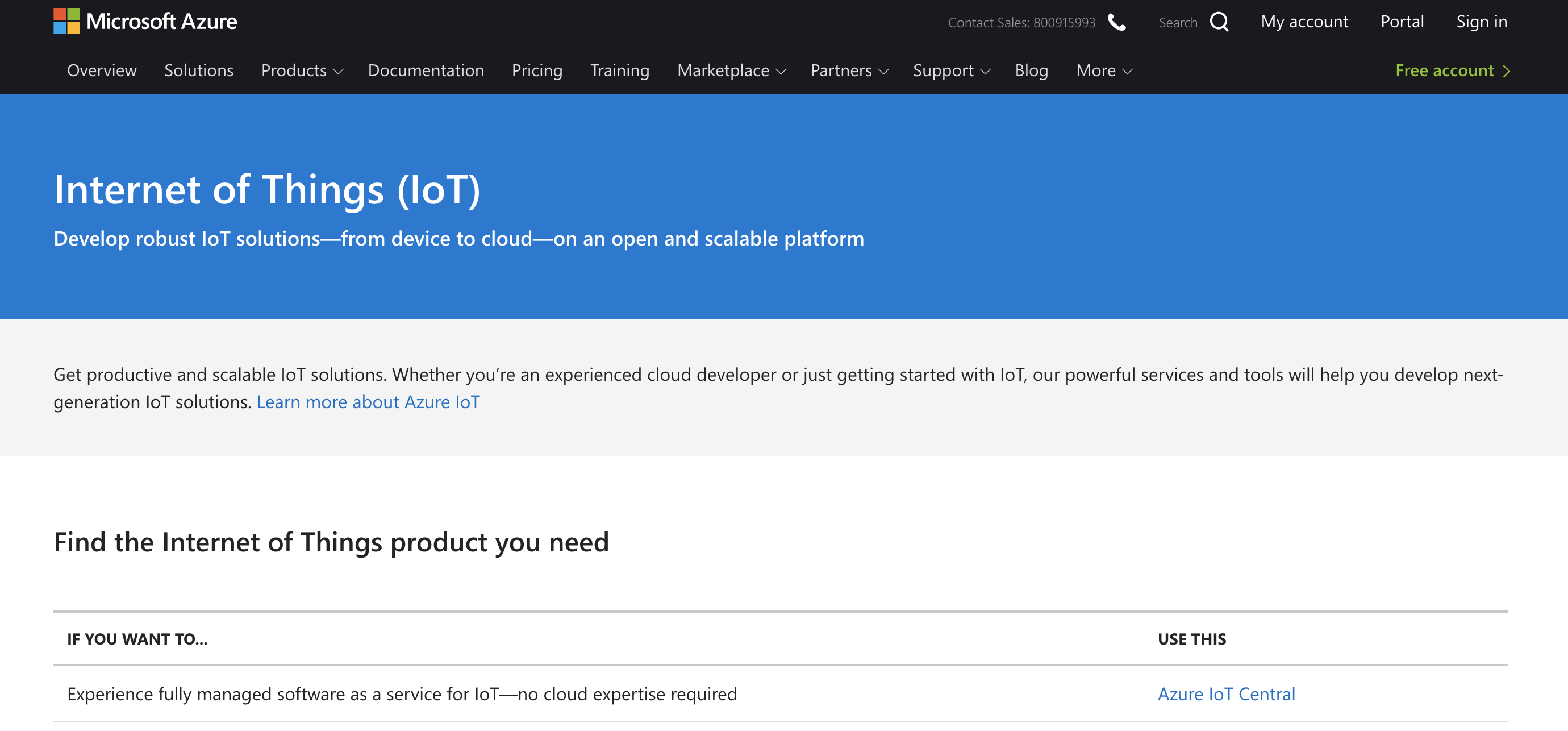 Microsoft is another giant in the IoT space taking cloud services very seriously. The Microsoft Azure has multiple services for IoT solutions that enhance productivity and profitability with pre-built connected solutions. It can also easily analyze untapped data or act on new data to transform business. It supports HTTP, MQ Telemetry Transport, and Advanced Message Queuing Protocol. Its features include:
Rich integration with SAP
Dashboards and visualizations
Easy device registry
Real-time streaming
While the Azure is secure, scalable and highly available, it does not have supports for bugs and also requires heavy management.
3. IBM Watson IoT Platform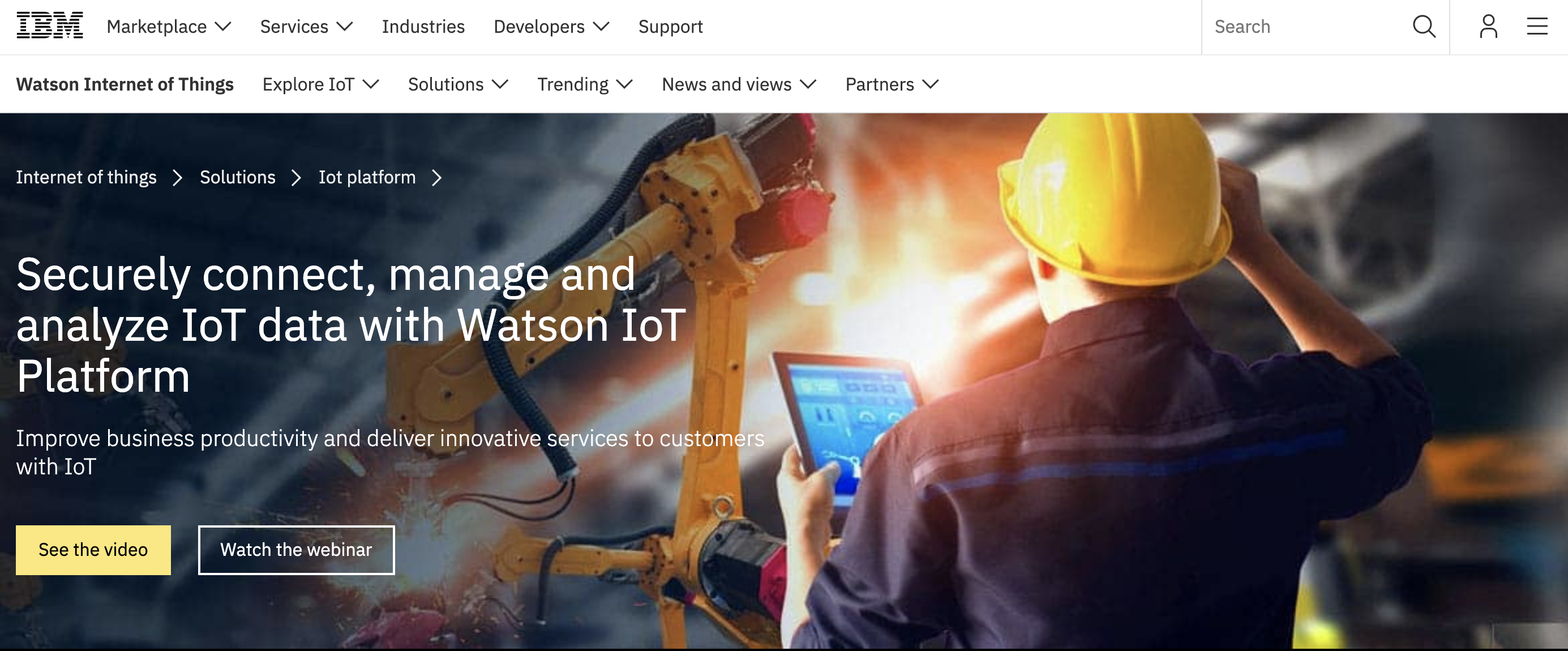 IBM Watson is another giant for IoT cloud service. They provide easy apps and interfaces that make their cloud services as accessible as possible to beginners. The IBM platform has a secure communication connection, cognitive systems and offers a real-time data exchange. Recently, it added data sensor and weather data service to what to improve its customers' service. Again, while it can handle huge quantities of data, it takes a lot of time for integration. It also has a high switching cost and needs a lot of maintenance.
4. Google Cloud Platform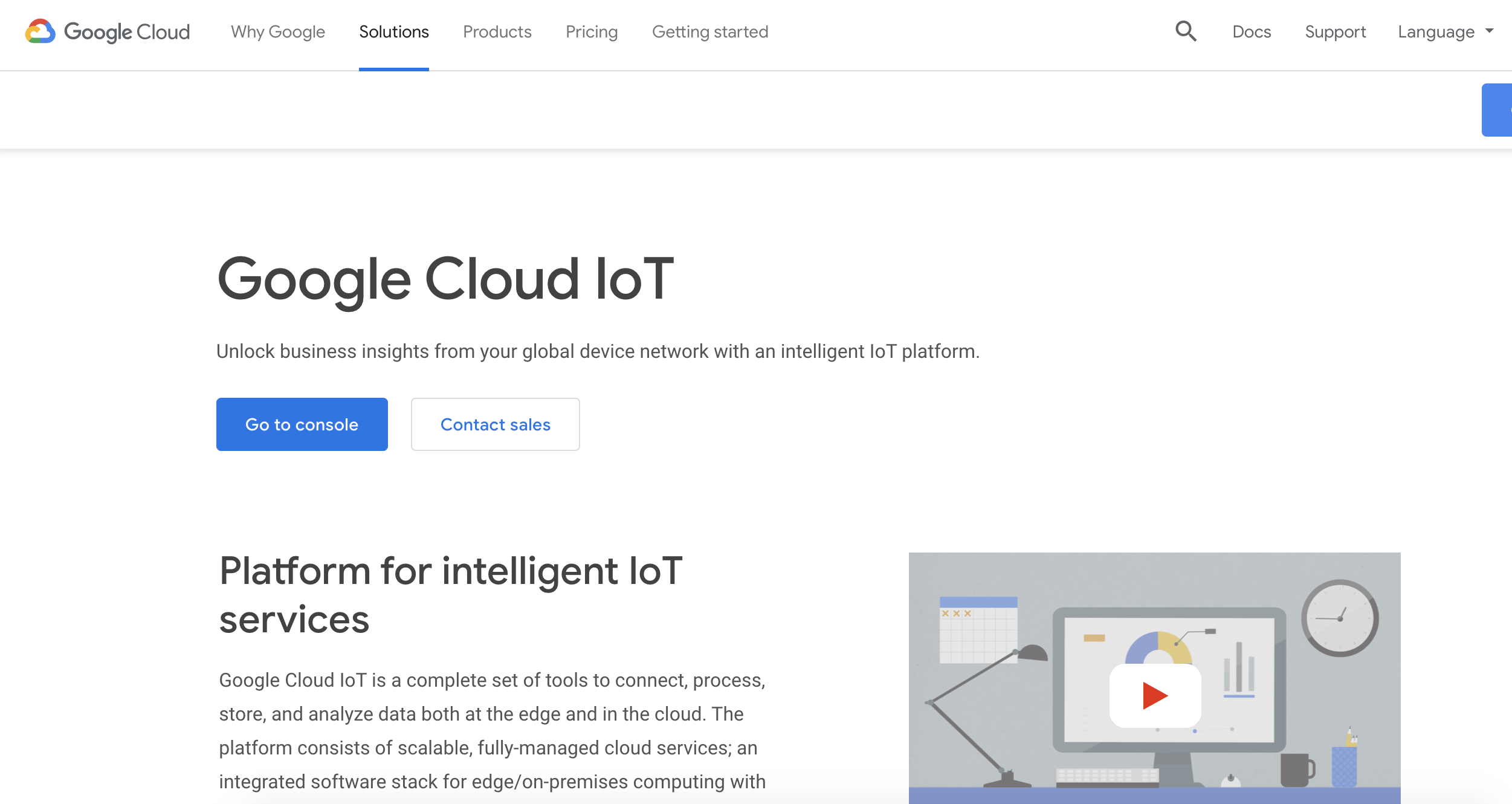 Google's IoT cloud platform is also one of the best platforms we currently have with a focus on making things fast and easy. It has an end-to-end- platform for IoT services to help scale your business. You can take advantage of Google's heritage of machine intelligence, analytics, and web-scale processing to build IoT initiative.
Google provides efficient and scalable services, has huge storage capacity for data and cuts costs for server maintenance. It also has the ability to analyze big data and create business through a fully responsive, intelligent and protected IoT data. It takes lesser access time and gives the fastest input/output. However, the cons of this platform are that it has a limited programming language and most of its components are Google technologies.
Pricing is usually cheaper here than in Amazon and a few other platforms.
5. Oracle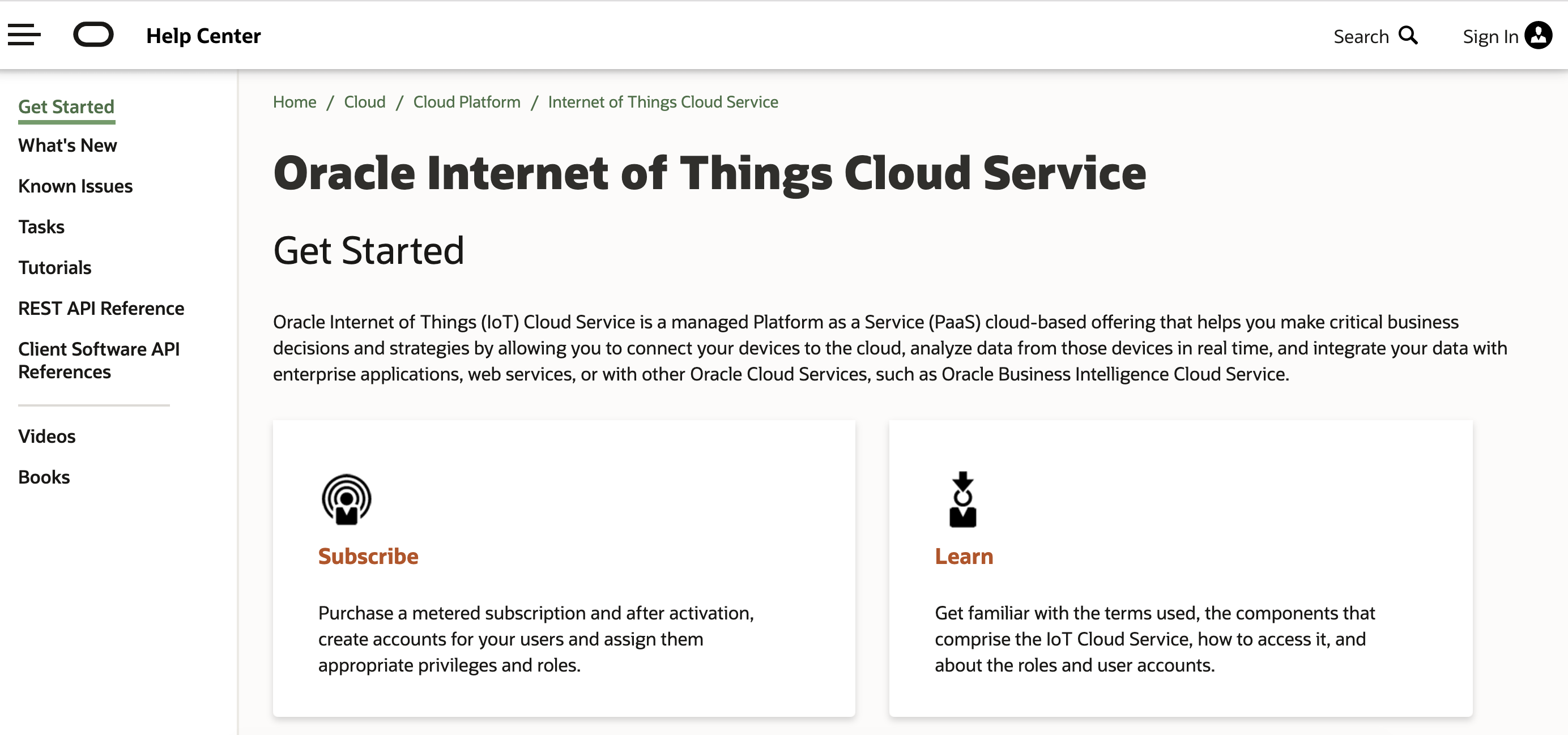 This seems to be focusing on logistics and manufacturing operations but they also help to get your products to the market faster. They offer endpoint management, real-time IoT data analysis, and high speed messaging where for real-time message notifications. Its service to users includes an integrated secure and scalable service with real-time insight.
Meanwhile, like every IT system or service, each solution comes with its own advantages and disadvantages. When trying to choose the best platform for your IoT project, the end-to-end requirement and cost-benefit analysis between open-source and commercial solutions need to be considered.
Join 97,426 other subscribers

Archives