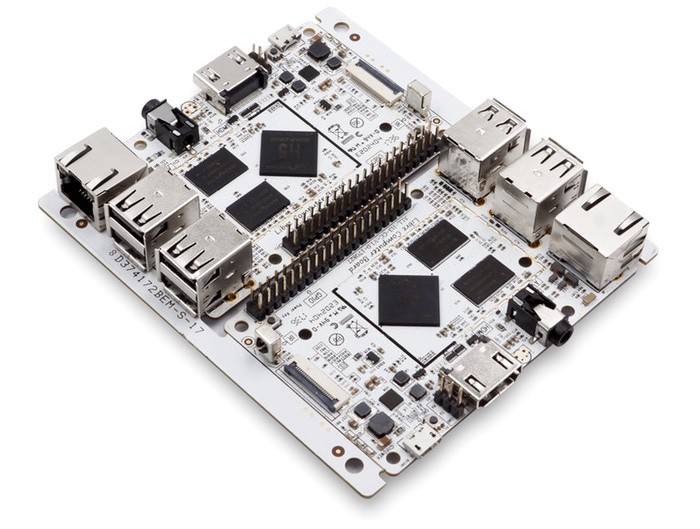 Tritium SBC – Linux/Android Board for just $9
Libre has released a three flavor board called Tritium. The first board is a 32bit Allwinner H2+ based with 512MB onboard memory and costs only $9. The next one is in the range of $19, and is based around the 32-bit Allwinner H3, has 1GB onboard and is capable of 4K30 output via the HDMI socket. The most expensive model is the $29 2GB board, based around the 64-bit Allwinner H5 chip. All three of the boards have a proprietary Mali-400/450 GPU onboard. The boards are available on kickstarter and have 58 days to go.
It can be used to tinker with electronics, teach programming, build media centers, create digital signage solutions, play retro games, establish bi-directional video, and unlock imaginations. It is available in 512MB 32-bit 1080P, 1GB 32-bit 4K30, and 2GB 64-bit 4K30 configurations while utilizing a large existing collaborative ecosystem of parts for creators to build new and exciting products and services.