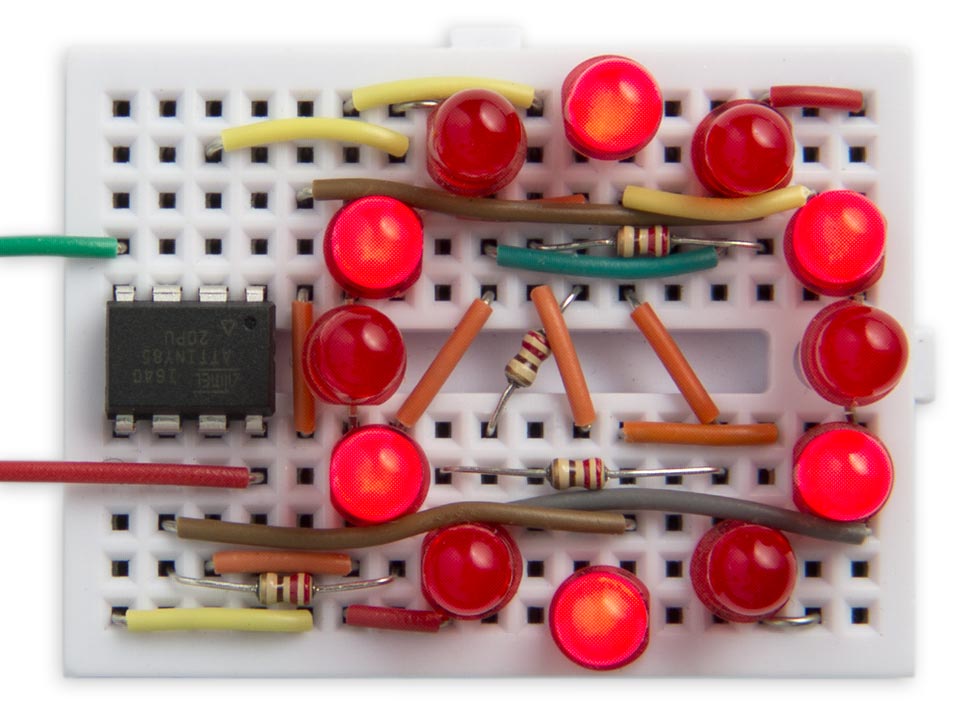 Twelve PWM outputs from an ATtiny85
This project describes how to get 12 analogue PWM outputs from an ATtiny85, so you can drive 12 LEDs with individual control over each LED's brightness. David Johnson-Davies writes:
Each LED can be set to a brightness between 0 (off) and 63 (fully on). The demonstration program shows a rotating wave of light that moves around the circle.

The circuit could be used for a range of applications, from interactive LED displays, jewellery, or controlling the lights in a dolls house. It leaves one free I/O line on the ATtiny85, so you could control the light display from a sensor, or serial input.
Twelve PWM outputs from an ATtiny85 – [Link]