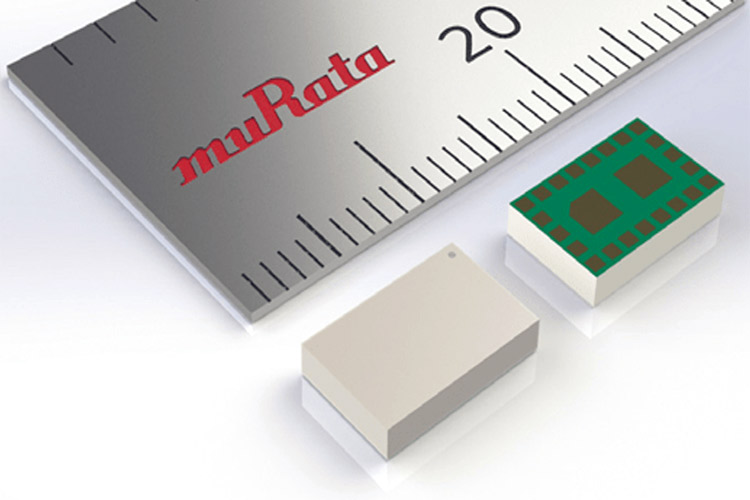 Ultra-small medical implant radio features 2-m comm range
Murata Electronics today announced the availability of the Type 1RM ultra-small Medical Implant Communication System (MICS) band radio module. The LBAA0PC1RMH298 is designed for use in devices with data-intensive wireless capabilities that are used to diagnose, monitor, report, and provide warnings in support of human life. Typical applications include insulin, drug, and baclofen pumps as well as arrhythmia and bladder monitors.
Ultra Small MICS Band Module
402MHz – 405MHz MICS Band Radio Module
Chipset: TI CC1101
Programmable output power up to 7 dBm
Receiver Sensitivity: -92 dBm @ 250KBaud, 1% packet error rate
Current Consumption

TX: 16.0mA @ -3dBm output power
RX: 16.0mA @1.2KBaud

Sleep state: 0.2uA
Voltage Input: 3.0V
Antenna: external antenna
Dimension: 8.6 x 5.6 x 1.7 mm
Operating Temp: 0°C to +55° C
High Data Rate: 128 kbps
Host Interface: SPI
Measuring just 8.6 x 5.6 x 1.7mm, this module is one of the smallest and most highly integrated solutions available. What differentiates the LBAA0PC1RMH298 from alternative products is Murata's proprietary technique that discretely bundles several technological components and ICs into one miniatured package. The result is an advanced module that delivers a communication range up to two meters, an ultra-low current consumption of 0.2uA Sleep State, and a 128 kbps data rate.
more information: wireless.murata.com