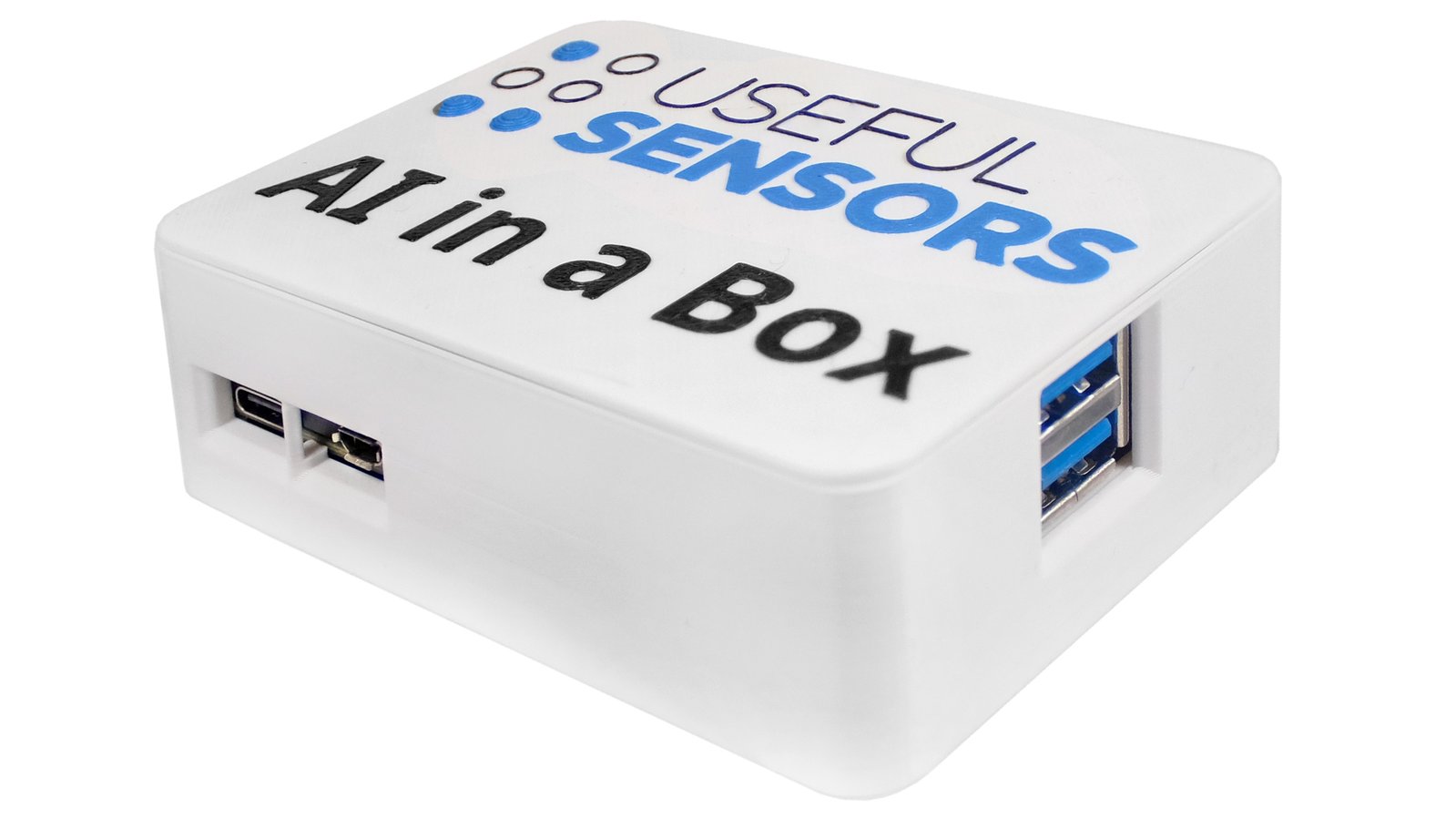 Useful Sensors release AI in a Box– Run LLM locally with no internet connection
The founders of TensorFlow, a free and open-source software library for machine learning and artificial intelligence, launched a company– Useful Sensors. The company has released a crowdfunding project called AI in a Box, designed to provide users with their own private and offline AI system for various applications, such as conversation, live captions, translation, and many more.
AI in a Box contains a locally run Large Language Model (LLM), similar to GPT-3 or a similar AI, that you can interact with. Interestingly, all interactions happen locally on the device, meaning there's no need for an internet connection, and your conversations remain entirely private and secure.
Unlike many AI services that require you to create accounts or pay subscription fees, AI in a Box does not necessitate any of these. You simply plug in the device, and it's ready for use. It uses AI technology to transcribe spoken words into text and displays these captions on its built-in screen. Additionally, it can output captions to external screens via an HDMI connection.
AI in a Box can translate spoken or typed text between multiple major languages in real-time. You can select the source and destination language, and it will display split-screen captions, showing the original input and the translated output.
One of its most significant features is its privacy and security. Since the device operates entirely offline, no information is shared with external servers or the Internet. There's no Wi-Fi or Bluetooth connectivity, reducing the risk of remote attacks. To access the device, you need to physically plug in a keyboard or an Ethernet cable, making it highly secure for sensitive data.
AI in a Box can be connected to other devices using a USB Type-A cable. When connected to a device that accepts keyboard input, it can convert spoken conversations into keystrokes. This feature enables the device to integrate with other systems, such as a Raspberry Pi controlling a robot based on the content of the conversation.
The device is powered by a RockChip RK3588S System-on-Chip (SoC) with an NPU (Neural Processing Unit). It has 8 GB of DRAM, which is used for temporary storage and quick access to data. The device is equipped with a built-in display, speakers, and a microphone, making it a self-contained unit for AI interactions and displaying information.
The manufacturers are asking for $299.00 plus a shipping fee for the AI in a Box, pre-assembled product. If you are interested, head to the CrowdSupply product page.
Join 97,426 other subscribers

Archives