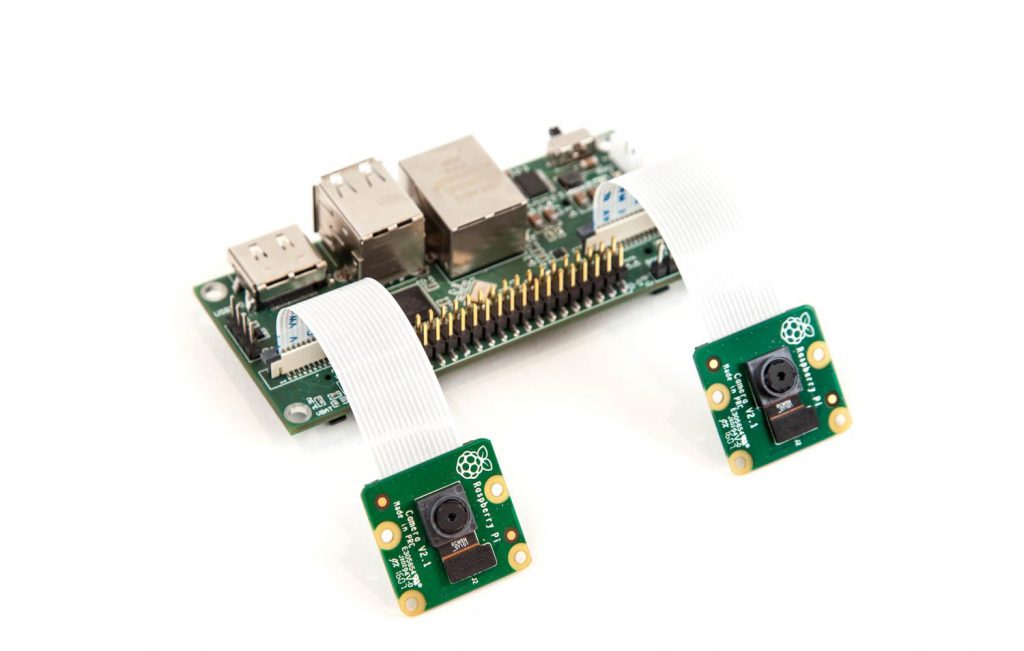 Virt2real Stereoscopic Camera kit with Raspberry Pi CM3+
Virt2real has launched its camera kit designed to function with an RPi Compute Module and 2x Raspberry Pi cameras. It moves from the original CM1 to the latest CM3+ for additional performance and compatibility. The camera board supports spatial awareness, 3D depth maps, and 3D video live streaming, among others. The StereoPi can be used for capturing, saving, live-streaming, and processing real-time stereoscopic video and images for robotics, AR/VR, computer vision, drone instrumentation, and panoramic video.
On Crowd Supply, the StereoPi is available in a Standard version for $89, and a $69 Slim model with a shorter 15mm build. The shorter build eliminates the real-world connectors for 10/100 Ethernet and 2x USB 2.0 ports and supplies the board a 40-pin GPIO connector. Both packages are void of the Raspberry Pi CM3, cameras, camera ribbon cables, or power and USB cables. A $125 Starter Kit is also available based on the Standard model.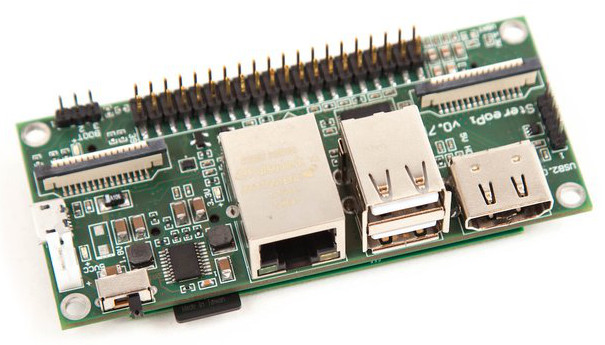 The Starter Kit has a second power cable and also a microSD card with the StereoPi Raspbian image and demos. Available also is a Deluxe Kit with dual wide-angle (160°) cameras. Additional accessories Kit for $25, offers 5cm cables for connecting the cameras to the StereoPi board. This substitutes the 10-20cm cables that are available for the V1 and V2 cameras. A USB, standard power cables, and two acrylic plates for mounting both standard and wide-angle cameras are available in the kit. The 90 x 40 x 23mm StereoPi board is fitted with LAN and dual USB ports, and also a micro-USB port for power and a USB header.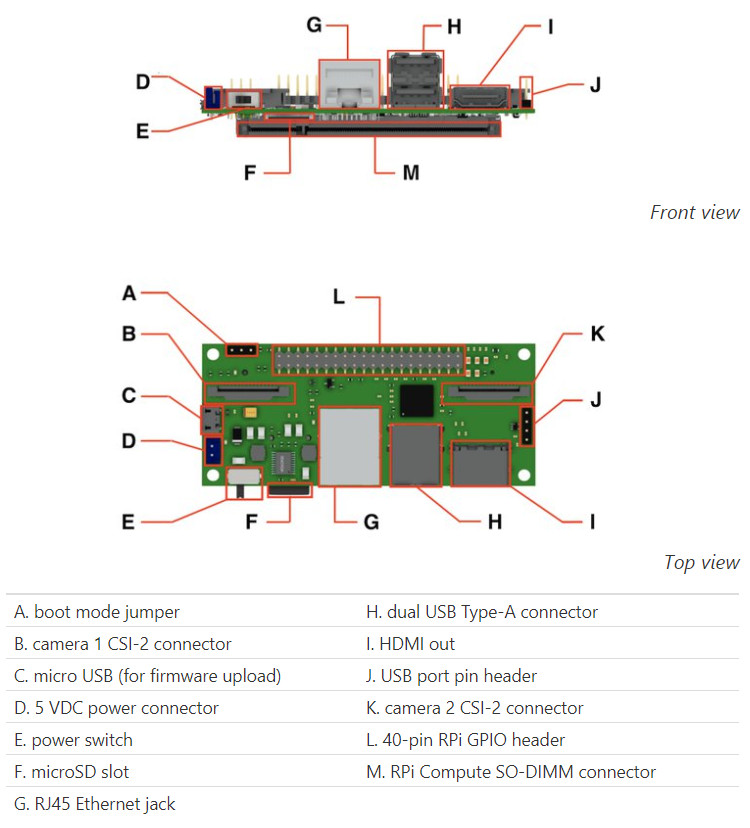 The board features an HDMI output port, a microSD slot, a 5VDC input, a manual power switch, and a 40-pin GPIO connector for Raspberry Pi I/O. The StereoPi image supports Python and example code. It also supports micro-USB delivered firmware updates. The board offers dual MIPI-CSI-2 camera connectors that support either the Raspberry Pi V1 or V2 cameras, and also Auvidea's B101 HDMI to CSI-2 bridge module with HDMI input port. The camera connectors also support the optional wide-angle camera (5-megapixel Waveshare RPi Camera G).
Features & Specifications
Raspberry Pi Compatibility:
Dimensions:

width x length: 90 mm x 40 mm
height: 23 mm (standard edition) / 15 mm (slim edition)

Video:

input: two 15-pin CSI-2 camera connectors
output: HDMI

Camera Support:
Connectivity:

GPIO: 40-pin classic Raspberry Pi header
USB: 2 x USB Type-A, 1 x USB pin header
Ethernet: RJ45 jack

Storage:

microSD card slot (accessed by Raspberry Pi CM3/3+ Lite)

Power:

5 VDC input via two-pin header
manual power switch

Software:

firmware update via Micro USB connector
runs standard Raspbian
excellent Python support
tons of example code
The StereoPi is available on Crowd Supply in packages starting at $69. Packages ship Mar. 31, and shipping is free to the U.S. and cost  $10 to other countries. More product information can be found on the StereoPi Crowd Supply page and the Virt2real website.
Join 97,426 other subscribers

Archives