Panelizing made easy in Eagle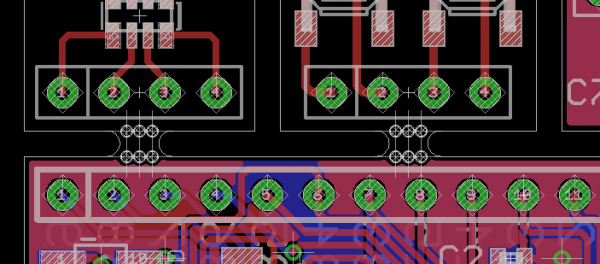 Sjaak shared a tip for panelizing PCB boards in Eagle:
Panelizing is done by machining a slot between two or more boards, but keep them attached by a small amount of PCB material (mousebites). I used to do it by hand: generated all the schematics into multiple sheets and then route the board and finally add the slots with mousebites in the PCB editor. I generally use slotwidth of 50 mil and the smallest drill possible (12 mil) 12.5 mil apart as breakingline. I tend to place the mousebites about 2cm from each other to maintain PCB strength.
Panelizing made easy in Eagle – [Link]