Tag Archives: Power supply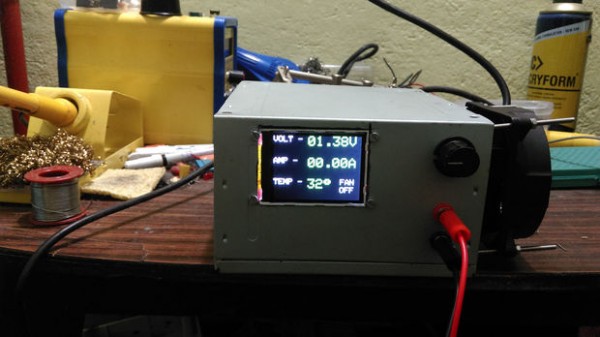 by SHARANYADAS @ instructables.com:
I am playing with electronics since i was a child and made numerous circuits.But still now,i didn't made any power supply unit for general purpose use.So tired of making PSU for each circuit,I decided to make a stable Bench PSU for general purpose use with some enhanced features.I decided to made the core power supply analog controlled and extra features digitally controlled. So that's why i choose LM350 linear regulator chip as the heart because 3A is sufficient for day to day use.
3A Variable Bench PSU with Color Display – [Link]
In this episode Shahriar repairs a Stanford Research Systems Model PS350 5000V-25W High Voltage Power Supply. The unit continuously displays 2.5kV without the output being enabled and produces no output voltage. Verification of power supply voltages reveals the issue is linked to a disconnected 15V voltage regulator IC. After the repair, the output voltage is verified with both positive and negative outputs. The principle operation of the instrument as well as the Cockroft-Walton high voltage generator is reviewed.
Teardown & Repair of a Stanford Research PS350 5000V, 25W High Voltage Power Supply – [Link]
Maurizio @ dev.emcelettronica.com discuss about the different aspects of protecting power supplies from overvoltage and overcurrent.
Power processing is one of the most important aspects on electronic design. The power is unique for a typical system because it gives the system life. Before starting to make the project for a power supply we need to analyze some aspects: Which kind of radio/electromagnetic interference is the device going to face ? What about maintenance requirements? And finally which environment conditions (temperature, humidity, vibrations) will the device be exposed to?
Hardware Protection – OverVoltage and OverCurrent – [Link]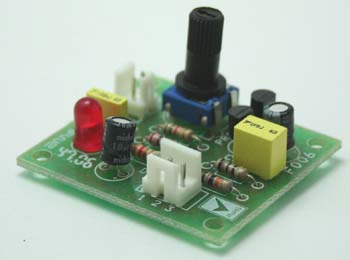 Laser Diode Driver project will help you safely drive (constant current) a 3 mW visible Laser Diode for your application.
Input supply – 2.5 to 6 VDC
Onboard preset to adjust the current flow to the Laser Diode
Power-On LED indicator
Header connector for easy input supply and LASER DIODE module connection
Laser diode is not included
Circuit is designed around Sanyo DL3148-025 LASER DIODE
PCB dimensions 37 mm x 42 mm
Laser Diode Driver – [Link]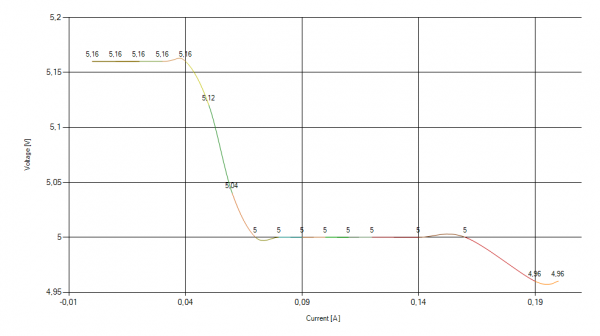 Sasa Karanovic has designed and built a DIY USB power Supply active load tester, that is available at GitHub:
USB Power supply Active Load Tester or short PAL Tester is unit designed for testing the quality of the power supplies.
Idea was to create low-cost, precise device for simultaneous measurement of Voltage and Current drawn from the device under test.
USB power supply active load tester – [Link]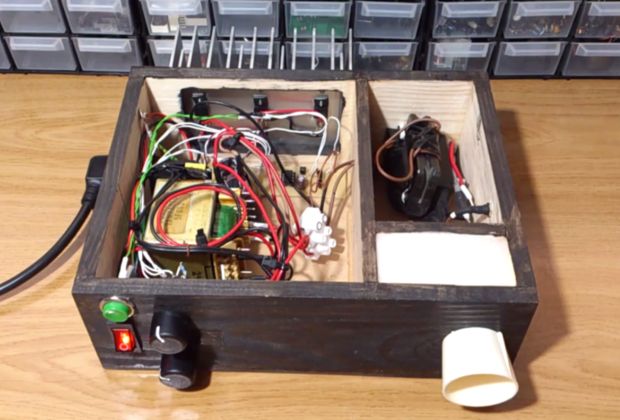 by Victor8o5 @ instructables.com:
This high voltage power supply has been designed to output a fixed voltage of around 50kV, it could easily be converted to an adjustable supply by connecting a variac in case of using transformers or by adding some extra circuitry to regulate the power going in. I initially thought about a high frequency PWM to regulate the power going into the capacitors, but I abandoned the idea. I found that adjusting the frequency is enough to make the voltage vary by a significant amount, allowing some control over it, this happens because the flyback must operate at a certain frequency in order to maximize the output.
50,000V High Voltage Power Supply – [Link]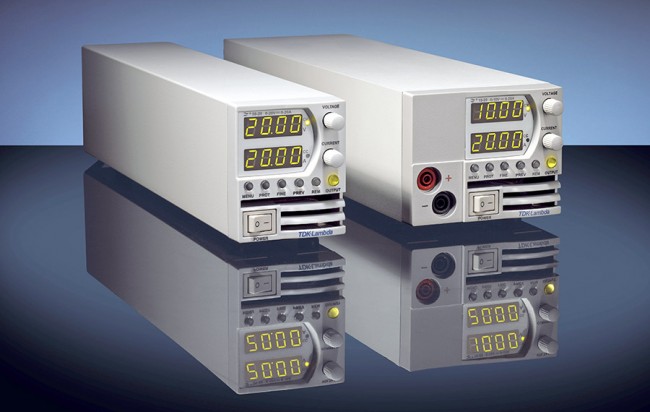 If you need to simulate overvoltage, slow start, fluctuations and other situations, which may occur in real life, then the TDK Lambda power supplies won´t disappoint you.
Imagine a laboratory (testing) power supply able to provide a virtually any function. Switching on, drop-out, repeated switch-on and many other functions, by which we can test our product in a "single shot" – those are programmable laboratory power supplies from company TDK Lambda. Perhaps the biggest advantage of programmable power supply is the fact, that there´s no need to adjust, watch, set at testing itself. It´s obvious that this sophisticated device is feelingly more expensive than usual laboratory power supplies, however it´s able to bring enormous time savings and reliability into your work.
In majority of cases it´s possible to reach simulation of a real-life voltage fluctuations, dropouts, disturbances,… This "dynamic" testing is also able to discover the risk of "freezing" of your product (undervoltage lockout) at a short-time undervoltage..
Company TDK Lambda belongs to the very top in this segment and its devices provide a literally unlimited possibilities of usage, configuration and control. Whether it´s extremely fast response, possibility of a parallel operation of several units, control over LAN,USB, RS485, GPIB,… almost all possibilities and options known in this field can be found in the TDK Lambda power supplies.
Main series:
Z+ (200-800W) – extraordinarily low and compact series. Arbitrary functions generator with 16 bit resolution (+ inner memory), max. output voltage 10-650 VDC. RS232/485, USB and analogue interface. Active PFC (typically 0,99). Advanced parallel master/slave mode.
ZUP (200-800W) – max. out voltage 6-120V, max 132A. CC/CV, software calibration, last setting memory, active PFC. RS232/485 and analogue interface.
GENESYS (750-15000W) – extraordinary reliability and power. Max 650V, max 1000A. Auto-restart or safe start (user selectable). Last setting memory, available in four sizes – GENH, GEN 1U, GEN 2U and GEN 3U. Optional USB or LAN interface and further accessories.
Possibilities of power supplies are really extensive what´s illustrated in enclosed pictures. Detailed information will provide you the catalogue of programmable laboratory power supplies as well as in the TDK Lambda powers supplies and DC-DC converters brochure.
We´re able to supply you TDK Lambda products within 4-12 weeks at advantageous conditions.


Do you know, what´s a top-class programmable power supply capable of? – [Link]