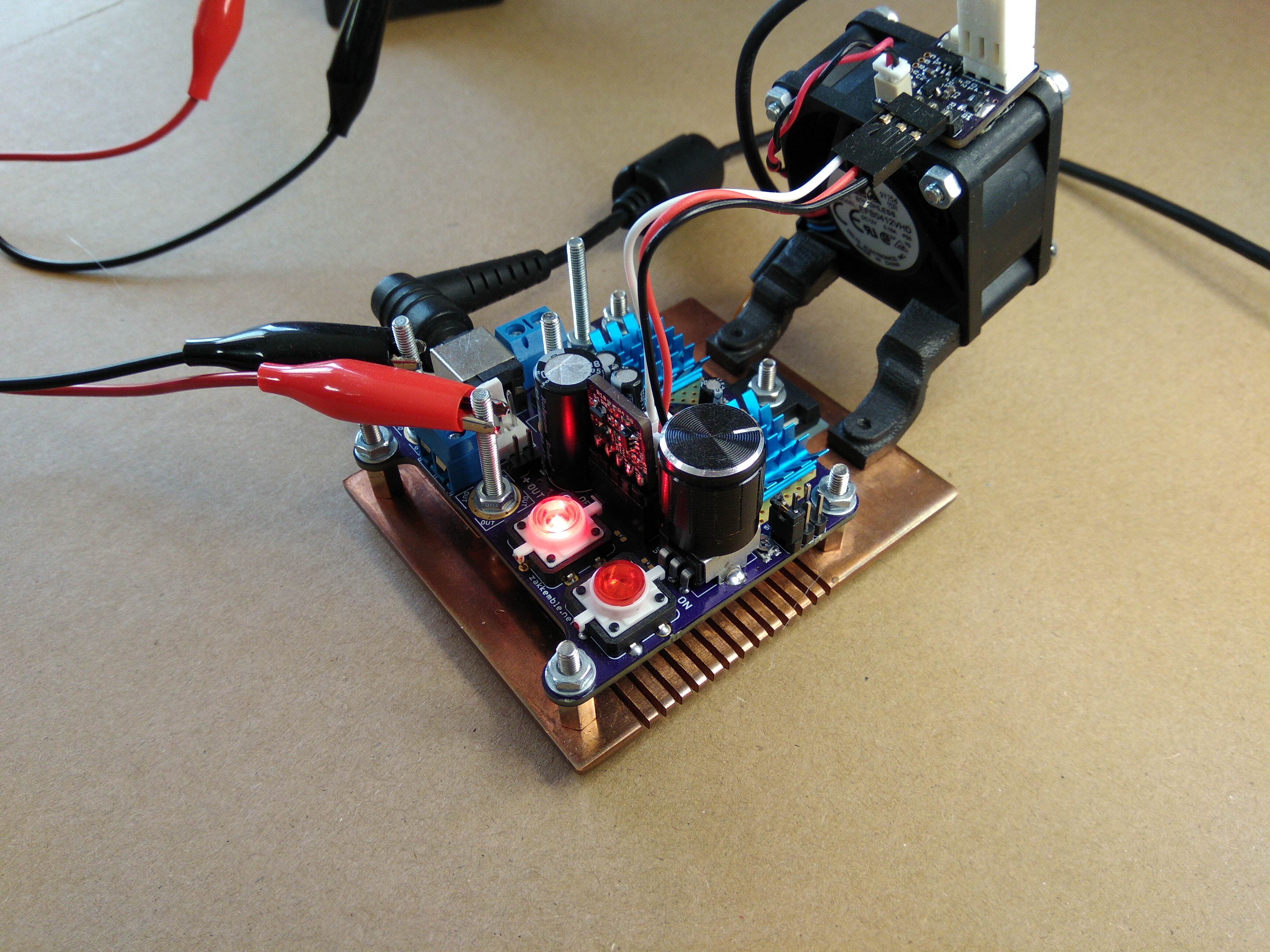 Laptop Bench Power Supply with FAN controller
Zak Kemble build another great project. This time it's a bench power supply with a laptop brick input. The power supply needed sufficient cooling so he added a small Fan and a controller a the edge of the board. He writes:
Many years ago (September 2009) I made a simple bench power supply using an LT1083 7.5A linear regulator with adjustable output voltage designed to be used with a 19.5V 3.42A laptop power supply. It still works fine after years of abuse, but my choice of output power connectors was poor (3 pin headers, the sort used for PC fans), it's made on strip board and cooling was sometimes a problem, so time for an upgrade!
Laptop Bench Power Supply with FAN controller – [Link]