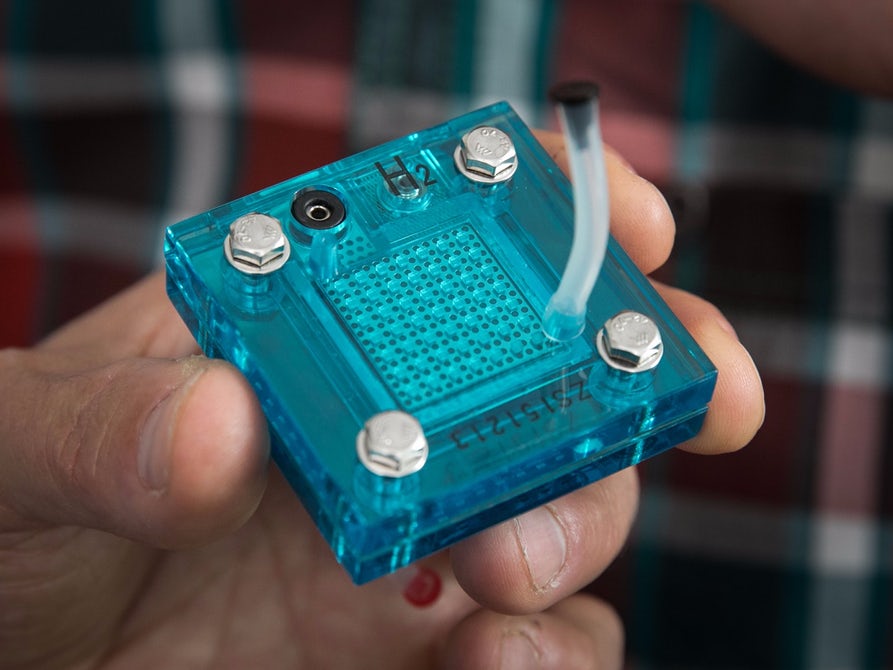 Researchers in University of California, Los Angeles (UCLA) made a device that may help bring hydrogen powered vehicles to the masses. This device uses sunlight to produce both hydrogen and electricity at the same time. The UCLA device is a hybrid unit that combines a supercapacitor with a hydrogen fuel cell, and runs on solar power. [via]
People need fuel to run their vehicles and electricity to run their devices," says Richard Kaner, senior author of the study. "Now you can make both fuel and electricity with a single device.
Along with the usual positive and negative electrodes, the device has a third electrode that can either store energy electrically or use it to split water into its constituent hydrogen and oxygen atoms – a process called water electrolysis.