WireFrame FPGA Board , Breadboardable Xilinx XC3S250E Board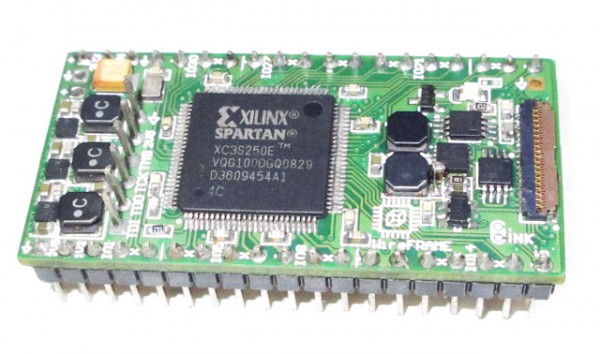 circuitvalley.com has build a small FPGA board based on Xilinx  XC3S250E :
I have built a little FPGA board Xilinx xc3s250e called WireFrame. the board is only 500mm x 25 mm in size and it is possible to put it breadboard. board has 32MByte SDRAM, 4MByte serial Flash for storage. total 3 2A max each Switching regulator for Vcc I/O 3.3V (adjustable trough regulator feed back resistors), VCCAUX 2.5 V and VCCINT 1.2v.
WireFrame FPGA Board , Breadboardable Xilinx XC3S250E Board – [Link]