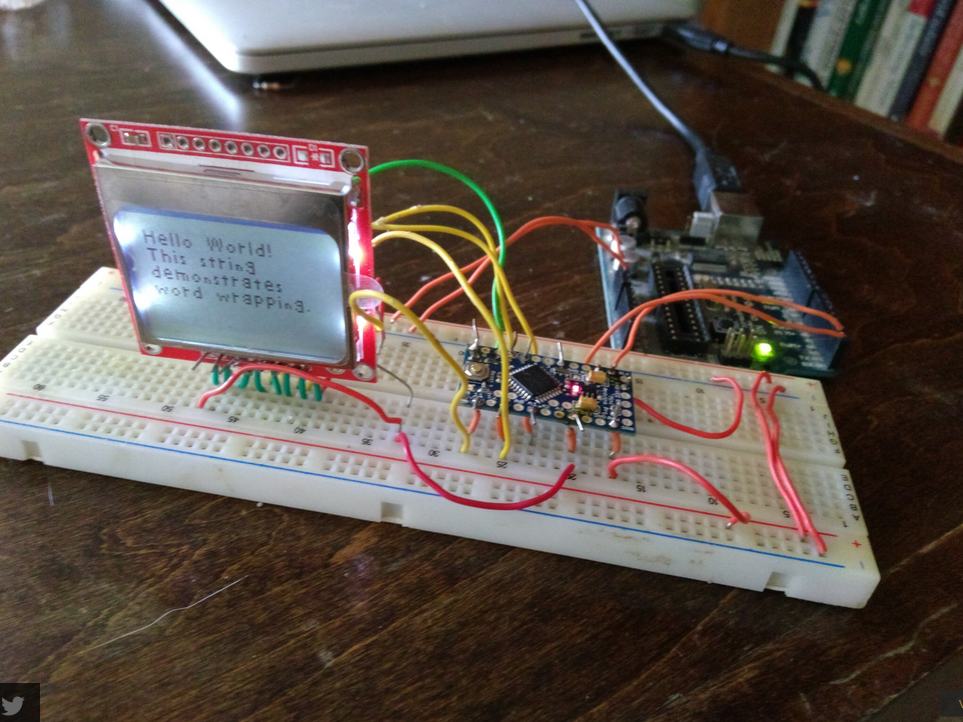 1K LCD Tinyfont
A tiny pixel font rendered to an LCD display, in under 1K program space. by Zach:
For the Hackaday 1k challenge, I'm attempting to pack a small pixel-based font and rendering to LCD in under 1K.

The project has already been developed in C, but the file size was much larger. This is rewrite in assembly.

Developed on an Atmega328p using a display from a Nokia 5110 on a Sparkfun dev board.
1K LCD Tinyfont – [Link]