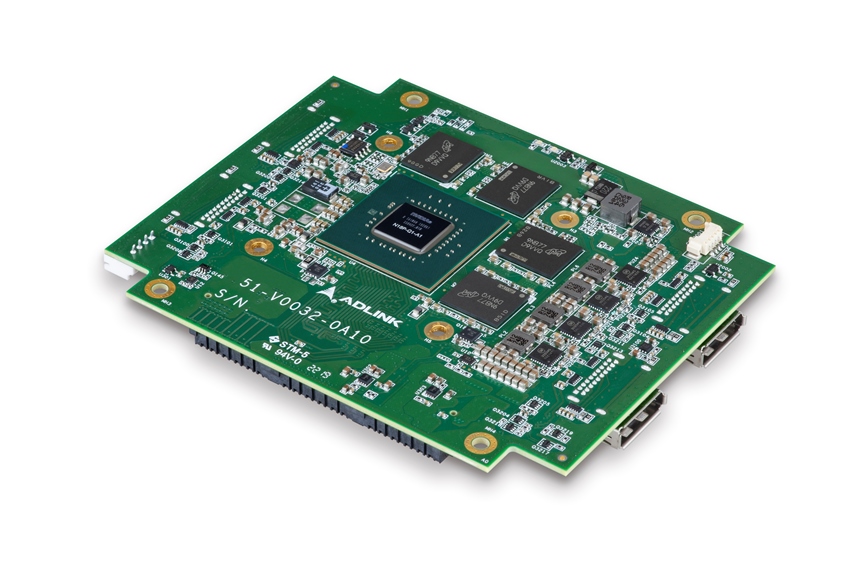 ADLINK's CM5-P1000 Features NVIDIA Quadro P1000 GPU
We saw ADLINK releasing the industry's first embedded MXM graphic modules based on NVIDIA's Turing architecture, to accelerate edge AI inference in SWaP-constrained applications. Now, ADLINK Technology has come up with CM5-P1000, the world's first COTS PC/104 module to feature NVIDIA's Quadro P1000 GPU. It primarily targets AI-enabled mission-critical applications. Measuring just 116 x 96 mm, CM5-P1000 comes with PCIe/104 Type 1 format. It also offers the latest and leading-edge GPU benefits for your embedded system.
The CM5-P1000 comes with a compact form factor and its energy efficiency makes it suitable for the size, weight, and power (SWaP) restrictions required by aerospace and defense applications. The module's high-performance processing power thus opens up many options for building various use cases and applications. These include radars, intelligence, surveillance and reconnaissance (ISR), unmanned ground vehicles (UGV), unmanned aerial vehicles (UAV), and missile systems, etc. Other applications include factory automation and process control.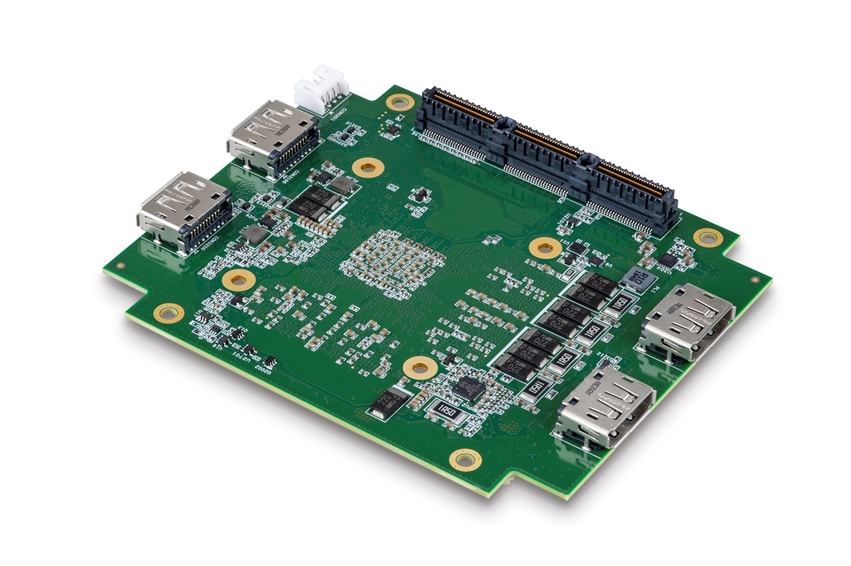 Processing Capability of ADLINK's CM5-P1000
The CM5-P1000 is another step forward in ADLINK's mission to bring NVIDIA graphics to embedded form factors. The NVIDIA Quadro P1000 Graphic Processing Unit (GPU) provides 640 CUDA cores and 1.8TFLOPS performance to the module. The GPU's maximum power consumption, or TDP, is 47W. Adlink's Coffee Lake-based Matrix computers are also one of the P1000-compatible Adlink systems.
Discussing further, the module comes with four ultra-high definition (UHD) DisplayPort outputs as well as a PCIe Gen3 interface with a 16 lane configuration. Additionally, this board features 4GB of GDDR5 embedded memory with a 128-bit memory width. Moreover, it also offers 96GB/s maximum memory bandwidth. The module is compatible with both Windows 10 and 64-bit Linux operating systems.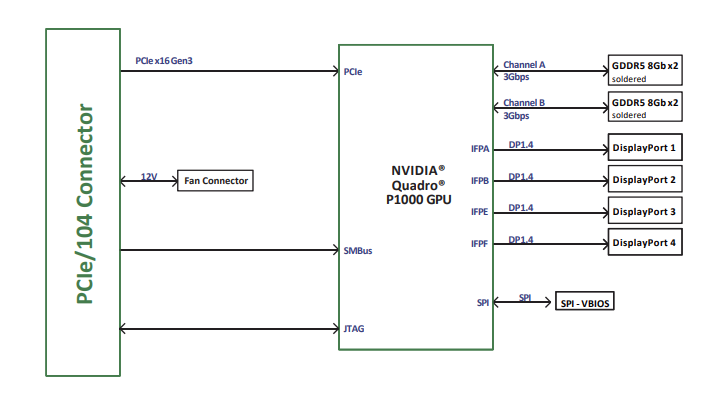 "Engineers serving the aerospace and defence sector need access to embedded technology that offers a combination of elevated performance, small form factor, and ongoing reliability. Long-term supply chain continuity must also be assured," said Eric Kao, General Manager of ADLINK's Networking, Communication & Public Sector business unit."
ADLINK's CM5-P1000 is designed to maintain uptime in even the most challenging of working environments. Hence, it can withstand extreme temperatures, high altitudes, shocks, and vibrations. The CM5-P1000 can operate in a flexible temperature range from -40 to +85˚C and offers 96% humidity tolerance. For more information about the module, visit the official product page.
Join 97,426 other subscribers

Archives