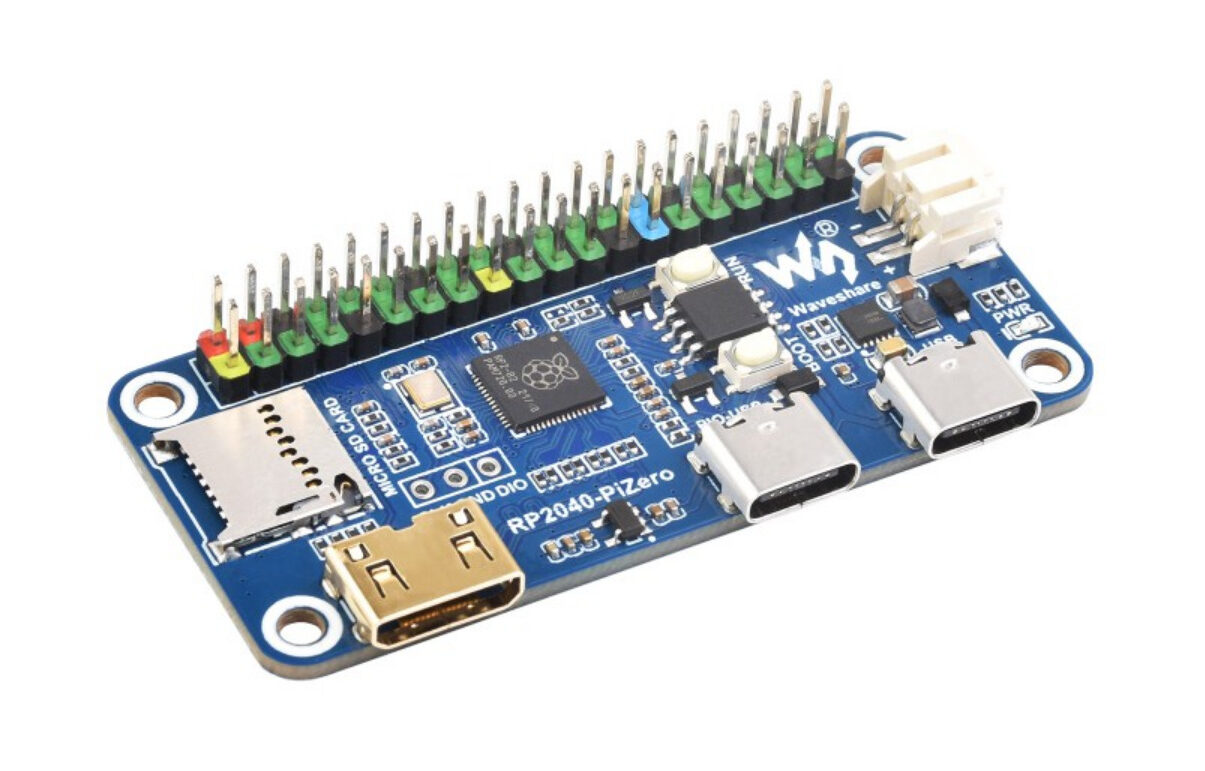 RP2040 Pi Zero Development Board is a Mix of Low-cost, Small Form Factor, High Power and Multiple Connection Interfaces
Waveshare, a China-based Electronic Specialist whose expertise over the years has unveiled some of the most reliable electronic components and modules for engineers, designers, and makers around the world, recently released a new cost-effective development board with a mix of small form factor, high power and an interesting series of connections.
The new RP2040 Pi Zero board is a low-cost board powered by the Raspberry Pi RP2040 dual-core ARM Cortex M0+ processor with an operating frequency of up to 133MHz and up to 16MB of external flash memory. The RP2040 Pi Zero board also integrates multiple interfaces which allows for more possibilities such as an onboard DVI port that can drive most HDMI screens, a PIO-USB port, and a 40-pin GPIO header compatible with some Raspberry Pi HATS. It also features a TF card slot, a battery connector, and a microSD card socket that provides room for more storage and access to 2x SPI, 2x I2C, 2x UART, 12-bit ADC, and 16x PWM interfaces. The product page mentioned that the RP2040-PI Zero development board has support for C/C++, Micropython, and Arduino – a potent board for robotics and machine learning applications.
The RP2040 Pi Zero board combines the Zero form factor of the Raspberry Pi Zero and the RP2040 SoC of the Raspberry Pi Pico board. Further comparisons show that the RP2040 Pi Zero has up to 16MB of external flash as well as a microSD card slot, but the Raspberry Pi Pico only comes with just 2MB flash. The only downside to this RP2040 Pi Zero board is that it lacks support for WiFi and Bluetooth connectivity.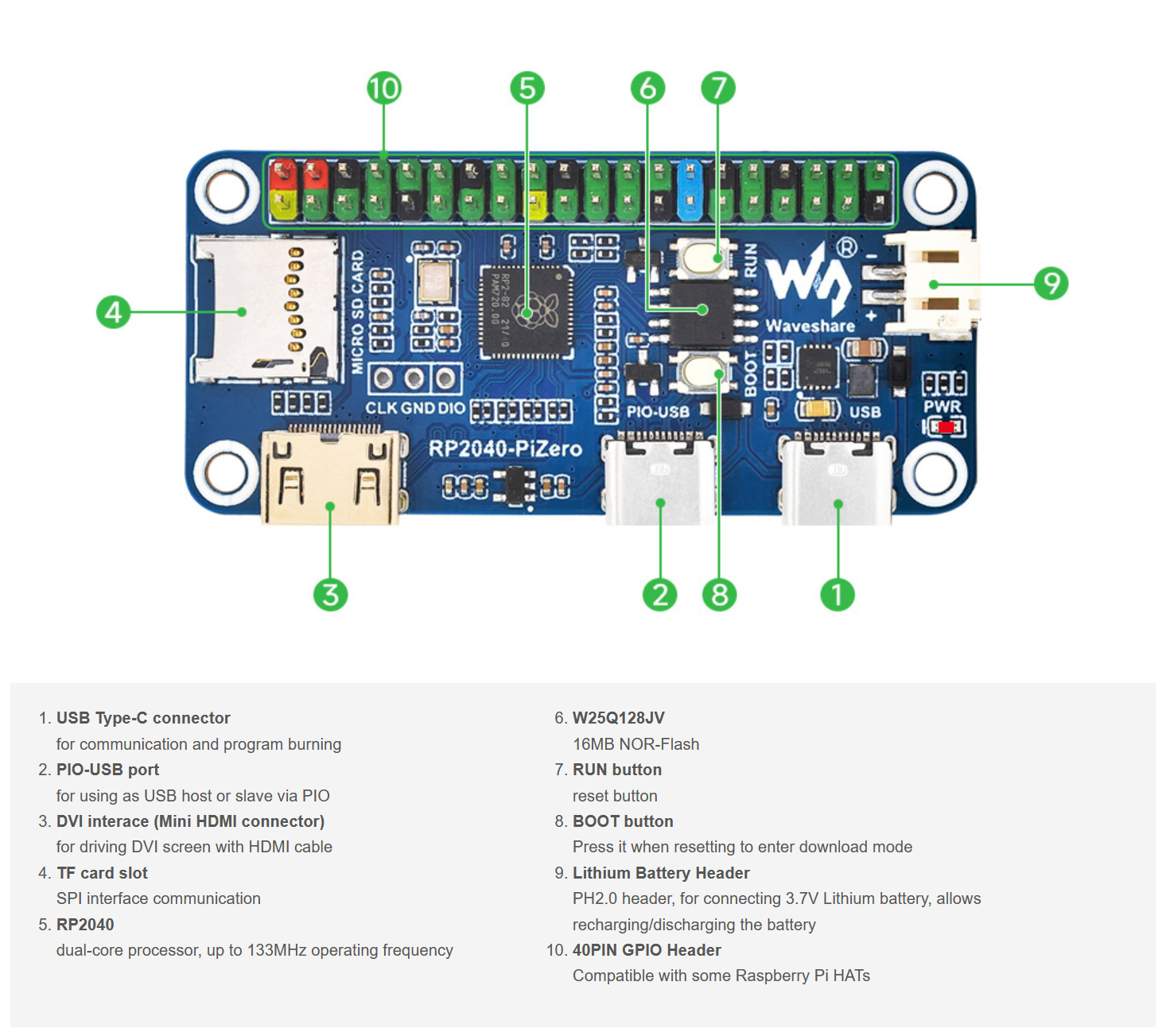 Key Features and Specifications Include:
Dual-core ARM Cortex M0+ processor @ up to 133 MHz
16MB NOR Flash
264KB of SRAM
1x MicroSD card slot
1x DVI port
40x GPIOs
1x onboard TF card slot
1x USB Type-C port
1x onboard PIO-USB port
Compatibility with 7-inch HDMI LCD and 1.3-inch LCD HAT
1x Reset button
1x Boot button
2x SPI, 2x I2C, 2x UART, 4x 12-bit ADC, 16x controllable PWM interfaces
8x Programmable Input and Output state machines for custom peripheral support
Temperature sensor
On-chip clock and timer
Sleep and Dormant Modes at minimum power consumption
Onboard Lithium battery header suitable for mobile scenarios
1x 3.7V Battery connector (PH2.0)
Dimensions: 65mm x 30mm
The Waveshare RP2040 Pi Zero board is currently selling for $10 on the company's online selling platform. Other useful details on the board including links to some professional tech support and manuals and development resources are also available there.
Join 97,426 other subscribers

Archives