Allwinner H5 SBC is loaded with WiFi, BT, LTE, GPS, and triple CSI
Introducing one of the smallest, most upgrade-able, most complete SBC's on the market sporting the Allwinner H5, the Prime Series 1. The H5 Quad Core SOM (System on a Module) in our dev kit is perfect for makers and developers.
The SOM Module is loaded with features and the complete kit makes those features easier to access. The system is powered by a 64-bit ARM Cortex-A53 and a ARM Mali 450 MPR GPU. It has 512MB of RAM and 8GB eMMC storage. We found it hard to find a board with support for greater than one (1) MIPI/CSI camera so we included three (3) mipi csi camera ports. This means no multiplexed cameras or additional hardware to provide 360 degrees visibility. For connectivity, we found most systems only had Wi-Fi/Bluetooth or it was an add-on, so there are a plethora of wired and wireless options available. For wireless needs, the system rocks an Atheros 802.11 b/g/n and Bluetooth 4.0 dual-mode BLE all with the built-in antenna, and a GSM/LTE Global services modem with GPS/GLONASS.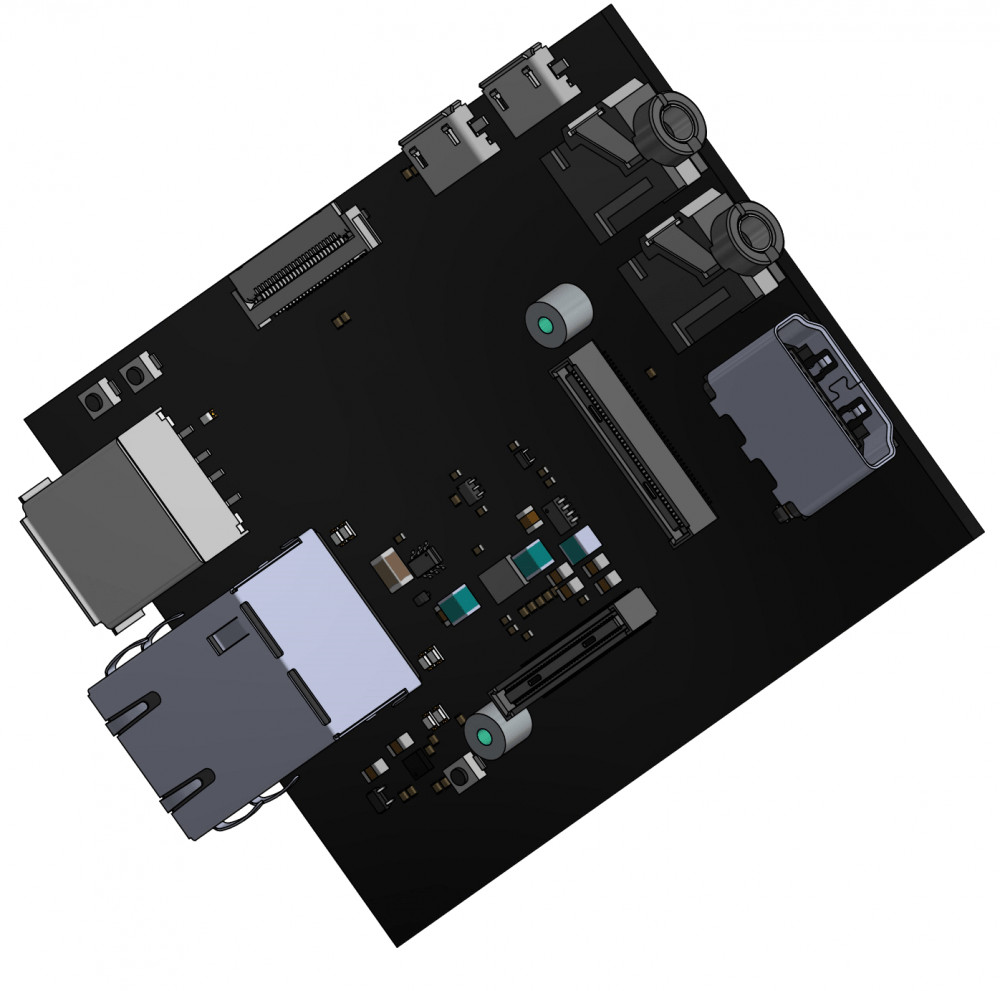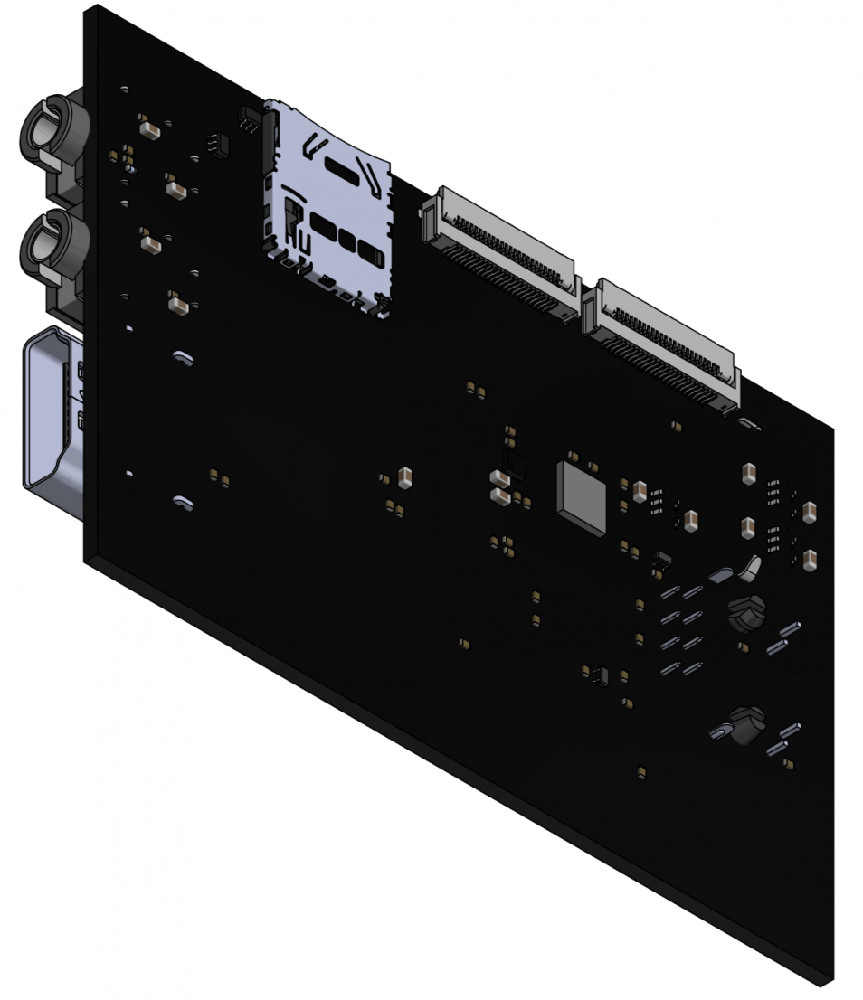 The development board also adds a MicroSD slot for more storage, a 10/100 Ethernet port; so whether wired and/or wireless, we have you covered. The SOM module itself is upgradable, and in our future plans we will release more configurations. Right now it is 512MB, 8GB Emmc. The board itself has GPIO, HDMI, Audio In/Out, Dual USB Type-C, and a USB OTG.
Specifications listed for the Prime Series 1 include:
Processor (via H5 Quad Core SOM) — Allwinner H5 (4x 64-bit Cortex-A53 cores @ 400MHz to 1.4GHz) with Mali-450 MP4 GPU; ATECC508A Secure Element
Memory/storage:

512MB DDR3 RAM (via H5 Quad Core SOM)
8GB eMMC (via H5 Quad Core SOM)
MicroSD slot

Networking/wireless:

10/100 Ethernet port
Atheros 802.11b/g/n with Bluetooth 4.0 dual-mode BLE (via H5 Quad Core SOM)
GSM/LTE global services modem with GPS/GLONASS
Internal ceramic antenna
Optional U.FL external antenna

Media I/O:

HDMI port
3x MIPI-CSI
3.5mm audio in and out jacks
I2S/PCM header

Other I/O:

USB 2.0 OTG port
2x USB Type-C ports
5x UART
2x SPI
4x I2C
1x SDIO
2x PWM
60x GPIO

Other features — IR receiver; heatsink; micro-USB to USB cables; 2x DF40 80-pin B-to-B connectors to SOM
Operating temperature — -20 to 70°C
Power — VDD-IO: 3.3 V; Core: 1.1-1.3 V
Dimensions — 85 x 55mm
Operating system — Images for Yocto project (default); Ubuntu, Android, Windows Embedded ARM, and FreeBSD; optional Uptane OTA (also supports Mender, Balena, and OSTree
In today's environment, we can't forget about security. The system comes with the ATECC508A Secure Element for storing cryptographic keys, unique IDs, and supports the creation of FIPS random numbers. So you can provide crypto based security. You only find this in add-on boards from other vendors, and we understand today's needs so we included it by default.
The Prime Series 1 will go on pre-order for $175 on GroupGets on Mar. 29. No ship date was mentioned, but the website states:
The Prime Series 1 is ready to be ordered, manufactured, and shipped to your destination.
More information on the Prime Series 1, including a link to the GroupGets page, is available on the Optimus Embedded website.
Join 97,426 other subscribers

Archives