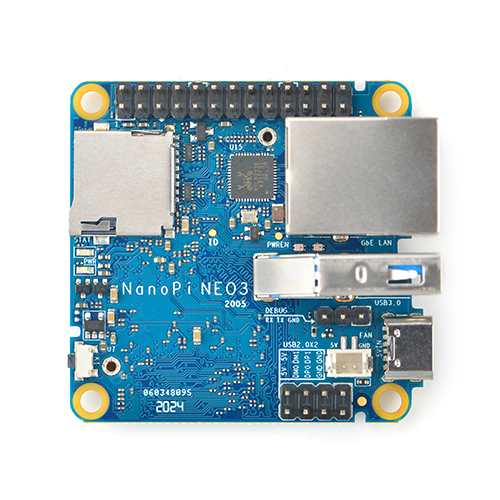 Compact NanoPi Neo3 SBC from FriendlyElec runs Linux on RK3328 and sells for $20+
The recently launched NanoPi Neo3 from FriendlyElec is a single board computer that runs Linux on a quad-core Cortex-A53 Rockchip RK3328 and has 1 or 2GB DDR4, Gigabit Ethernet port, USB 3.0, and a wide operating range of -20 0C to 70 0C. Like most of the earlier released Neo models from FriendlyElec, the new Neo3 SBC is a headless board with a compact footprint measuring 48 mm by 48 mm.
The company had earlier announced its Rockchip RK3399 based NanoPi Neo4 single-board computer that came with a lot of excitement as the first SBC to break RK3399 records for size and price, measuring 60 mm by 45 mm with a starting price of $45 and above.
While the NanoPi Neo3 offers a similar but less powerful RK3328 Rockchip SoC as the Neo4, the Neo3 offers both 1GB and 2GB of DDR4 unlike the 1GB of DDR3 available on the Neo4, and also starting at a $20 price tag compared to the $45 start price for the Neo4.
Some highlight features and specifications of the NanoPi Neo3 SBC include:
CPU – Rockchip RK3328 Quad Cortex-A53 cores clocked to 1.5 GHz with a Mali-450 MP2 GPU
1 GB or 2 GB DDR4 RAM
Gigabit Ethernet port with unique MAC address
Bootable MicroSD slot
26-pin GPIO header
2x USB 2.0 headers and USB 3.0 host port
Serial debug header
Fan connector
Micro USB power for power input only (5V)
2x LEDs
1x user key
5V/1A DC via GPIO or Type-C
Temperature Range: -20 – 70 0C
Operating Systems: FriendlyWrt and Ubuntu Core 18.04
Weight- 22 grams
Dimensions – 48 mm x 48 mm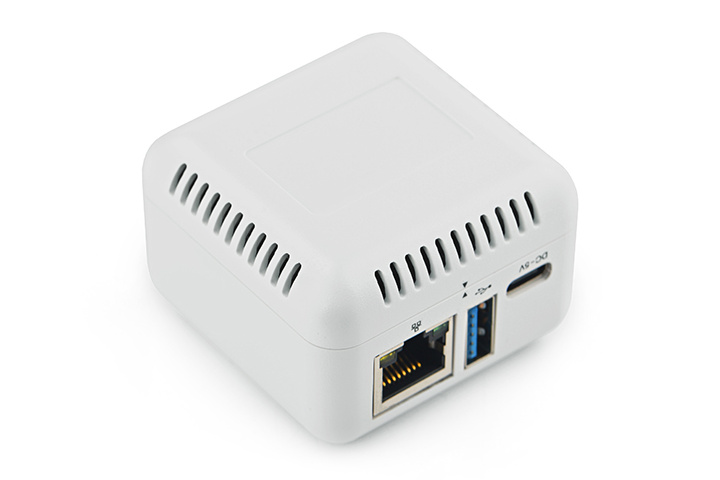 The cheap price of the NanoPi Neo3 puts it in the same category has other open-spec, community-backed RK3328 SBCs like Firefly's $35 ROC-RK3328-CC and Pine64's $25 Rock64 SBC. However, even though the price of the Neo3 also goes up with an increase in RAM, the increase is not at an exponential rate like that of the other boards, as the 2Gb ram version of the Neo3 costs only $25.
All round, the Neo3 is a noteworthy SBC and the only shortcoming I feel it has is the lack of media interfaces and a few other features that one might expect from a hacker board.
As mentioned earlier, the NanoPi Neo3 SBC with 1GB RAM goes for $20, while the 2 GB RAM version is being sold for $25. Irrespective of the version you go with, you can also add accessories like; a heatsink case that goes for an additional cost of $2, optional power adapters, cables, and a USB-based LCD module for Pi.
More details on the SBC may be found on Friendly Elec's Store and the product's wiki page.
Subscribe to Blog via Email
Join 97,902 other subscribers
Archives