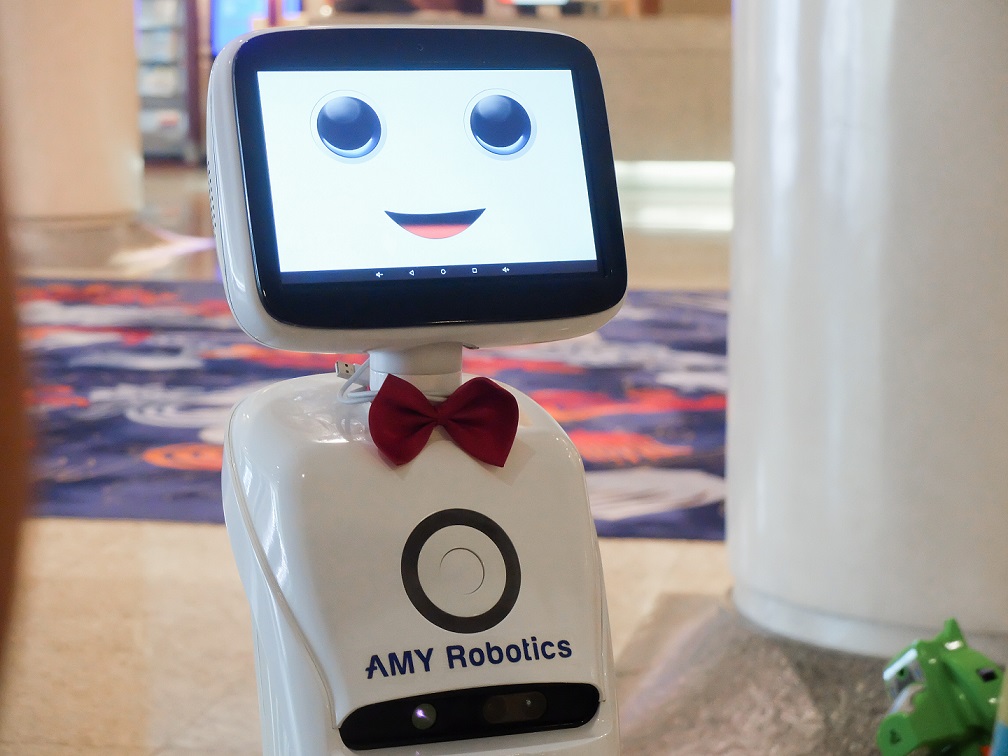 Earlier this month, the multifunctional autonomous mobile robots "AMY A1" and "AMY M1" had been launched as the first batch of products of AMY Robotics. Amy Robotics is an innovative technology company focusing on research and development of service robots that enhance quality of life with robotic technologies, products and services.
Both AMY Robots are intelligent mobile-service robots characterized with speech interaction, autonomous navigation, home automation, SDK and Cloud platform service that is powered by sophisticated AI technology and cloud computing. They can understand speech and make conversation with people in noisy environment, recognize specific people, follow a person in front of them and move to a place autonomously.
Features of AMY Robots: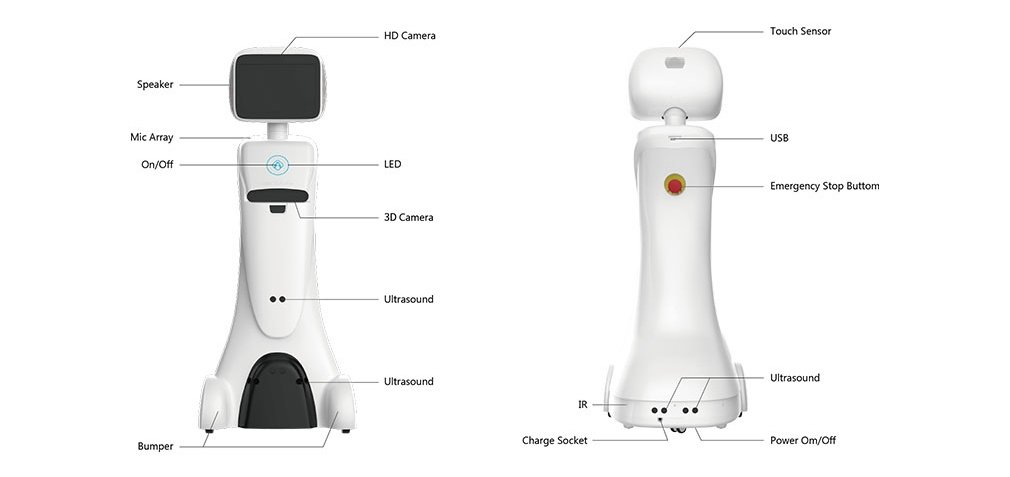 AMY A1 and AMY M1 are 1.1 meter robots weighted 15 kg with 10.1″ screen head and up-to 0.5 m/s moving speed. They are running based on 8-core ARM CPU+4 core Intel CPU using 20Ah 14.8V battery, which can last for 8 hours. With its 5 meters pick-up range microphone, AMY can be controlled using voice commands like "Hello Amy, follow me" and "Hello Amy, go to the kitchen with me". However, The M1 has an additional laser sensor, wider detection range, higher localization accuracy, and supports function customization.
Amy A1 robot was presented at the Innorobo 2017 trade show in Paris. For more information and details visit their official website.
Join 97,426 other subscribers

Archives