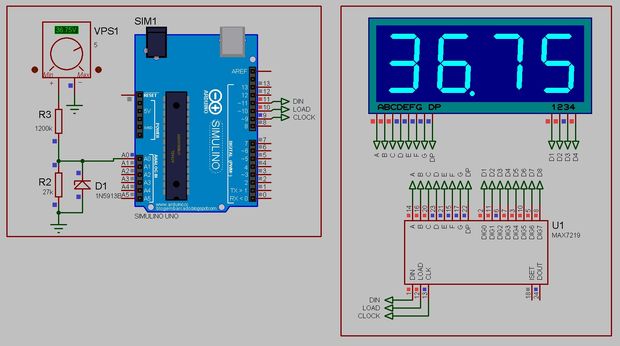 Arduino 50V digital Voltmeter using MAX7219
M.Pugazhendi build a digital voltmeter using Arduino and MAX7219 display driver.
The Arduino inbuilt 10 bit ADC, can be used for constructing / measuring the 0Volt to 50Volt Digital Volt Meter. Popular MAX7219 display driver, connected with Arduino Uno will be used for displaying the measured voltage. This voltmeter can read only DC voltage.
Arduino 50V digital Voltmeter using MAX7219 – [Link]