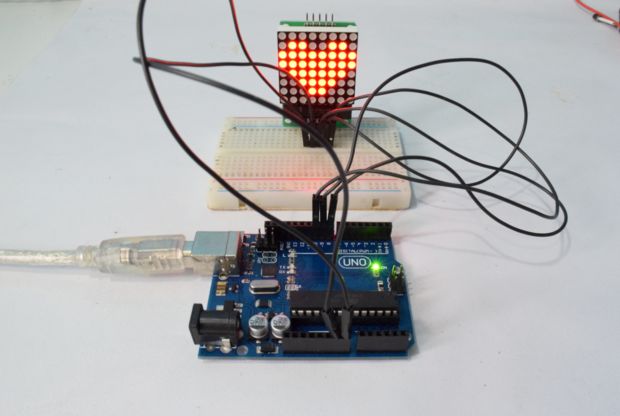 Arduino 8×8 LED Matrix using MAX7219
In this tutorial you will learn how to drive a 8×8 led matrix using MAX7219 display driver IC.
In this instructable I'm going to show you how to Interface with LED matrix using an Arduino and MAX7219 IC, this project can be used to make low resolution images using LEDs. This project is very simple to build and serves as a basics to getting started with controlling a large number of LEDs using the Arduino Uno.
Arduino 8×8 LED Matrix using MAX7219 – [Link]