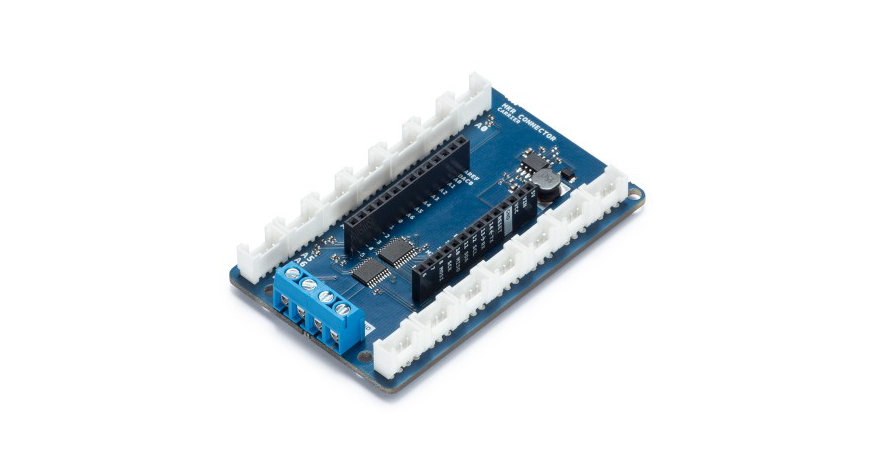 Arduino MKR Motor Carrier
Want to connect several motors and sensors to your mechatronic project? The Arduino MKR Motor Carrier is the perfect companion for Arduino MKR boards as it will allow you to rapidly prototyping and build your projects.
The MKR Motor Carrier is an MKR add-on board designed to control servo, DC, and stepper motors. The Carrier can also be used to connect other actuators and sensors via a series of 3-pin male headers.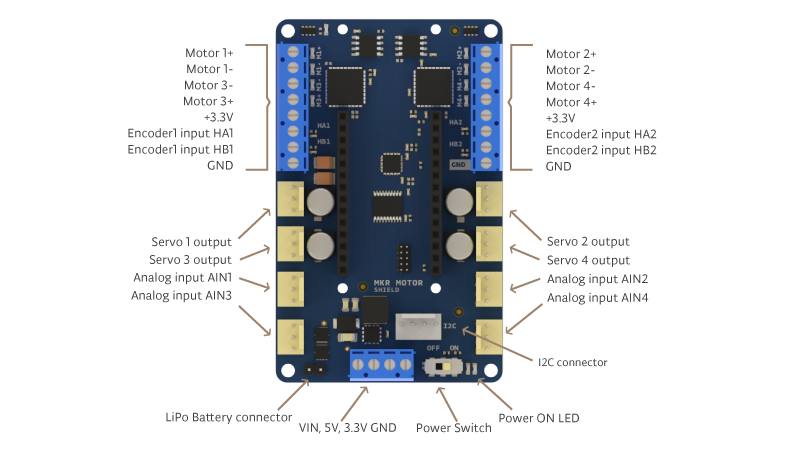 The summary of features is shown below:
Compatible with all the boards in the MKR family
Four servo motor outputs
Four DC motor outputs (two high performance + two standard performance)
Sensing of current feedback for the high-performance motors
Two inputs for encoder sensors
Four inputs for analog sensors (3-pin compatible)
Possibility to read the status of the batteries
ON-OFF switch with Power ON LED
LiPo battery connector (2S or 3S compatible) and power terminal block for alternative power source
LEDs to visually indicate the direction of the rotation of the DC motors
On-board processor for automated control of some of the outputs
I2C connector as a 4-pin male header
The Arduino MKR Motor carrier is open-source hardware! You can build your own board using the files found on Arduino website.
The board is on sale on Arduino website for ~€30.