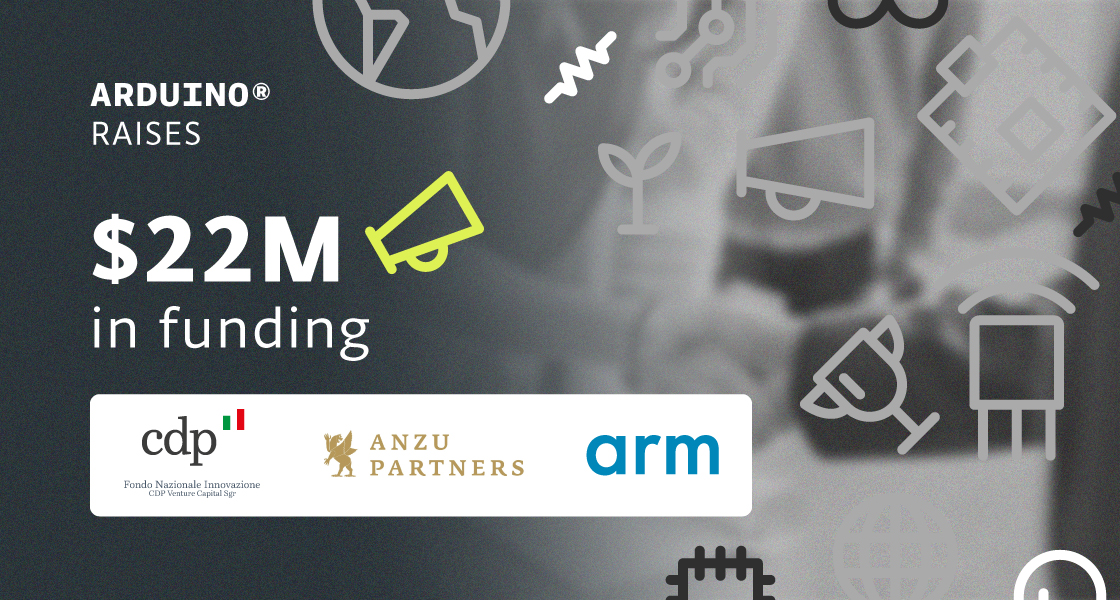 Arduino has announced a $22 million boost in its Series B funding project intended to support their expansion into enterprise and break into the large-scale Industrial IoT market. This massive fundraiser includes a big investment from Arm and the reasons are not far-fetched after all. Arduino had recently made major moves at building a closer relationship with Arm, basing its IIoT-focused Pro range on Arm processor IP and also moving its much-loved Uno series from Microchip's AVR platform to Arm.
The Series B fundraiser now sums up to an impressive $54 million and Arduino has expressed how pleased they are with this current development.
"We are happy to announce that Arduino raised an additional $22 million round, taking our Series B funding to $54 million, thanks to an expansion co-led by CDP Venture Capital and Anzu Partners. Joining them is semiconductor leader Arm, following up on earlier investments," they said.
Giving specific details on how they intend to put the funds into good use, the Arduino team stated that most of it would be directed to further strengthening its Research and Development team so they are able to focus on enterprise offerings including developing new application libraries and integrating embedded AI features into Arduino Cloud for Business. They also added that some other part of the investment will go into growing their presence within the United States and Europe, revealing that they recently opened offices in Austin and Chicago. The remaining funds will be used to "accelerate go-to-market initiatives and customer support in selected areas."
"This investment will allow us to further fuel our transformational platform initiative for professional customers, lowering the barriers to entry in IoT and AI by providing a continuum for HW [Hardware] to Cloud. We strongly believe that a top-notch R&D team and impeccable Go-to-Market [offering] are the only recipe for success for our demanding customers," Arduino CEO, Fabio Violante said, assuring the public of their unwavering determination to advance the IIoT market through this initiative.
Arm has also declared its intentions to continue to partner with Arduino in their quest to provide developers with platforms that allow for quick and easy innovation. Hopefully, deploying new computing solutions for IoT applications will be accelerated and IoT will continue to deliver edge AI capabilities.
"Arduino came a long way from its humble beginning, becoming a powerful industrial tool used by cutting-edge organizations all over the world," says the company's co-founder, Massimo Banzi, who expressed how honored he is by the investment. Banzi, who also doubles as the chief marketing officer, added that the turn-out of investment towards actualizing large-scale IoT further confirms that their "original formula keeps applying to new domains."
Arduino has some more details available on their blog.
Join 97,426 other subscribers

Archives