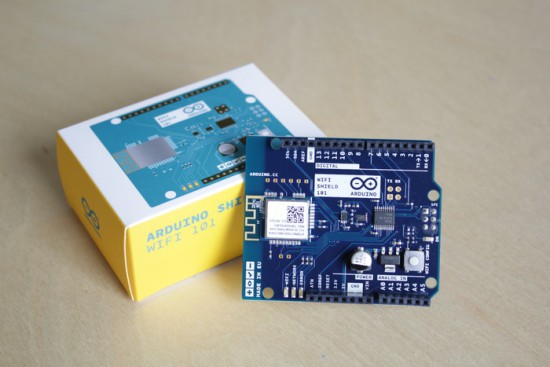 Arduino WiFi Shield 101 is on sale
by Zoe Romano @ blog.arduino.cc:
We are excited to announce that Arduino Wifi Shield 101 developed with Atmel is now available for purchase on the Arduino Store US (49.90$).

Arduino WiFi Shield 101 is a powerful IoT shield with crypto-authentication that connects your Arduino or Genuino board to the internet wirelessly. Connecting it to a WiFi network is simple, no further configuration in addition to the SSID and the password are required. The WiFI library allows you to write sketches which connect to the internet using the shield.
Arduino WiFi Shield 101 is on sale – [Link]