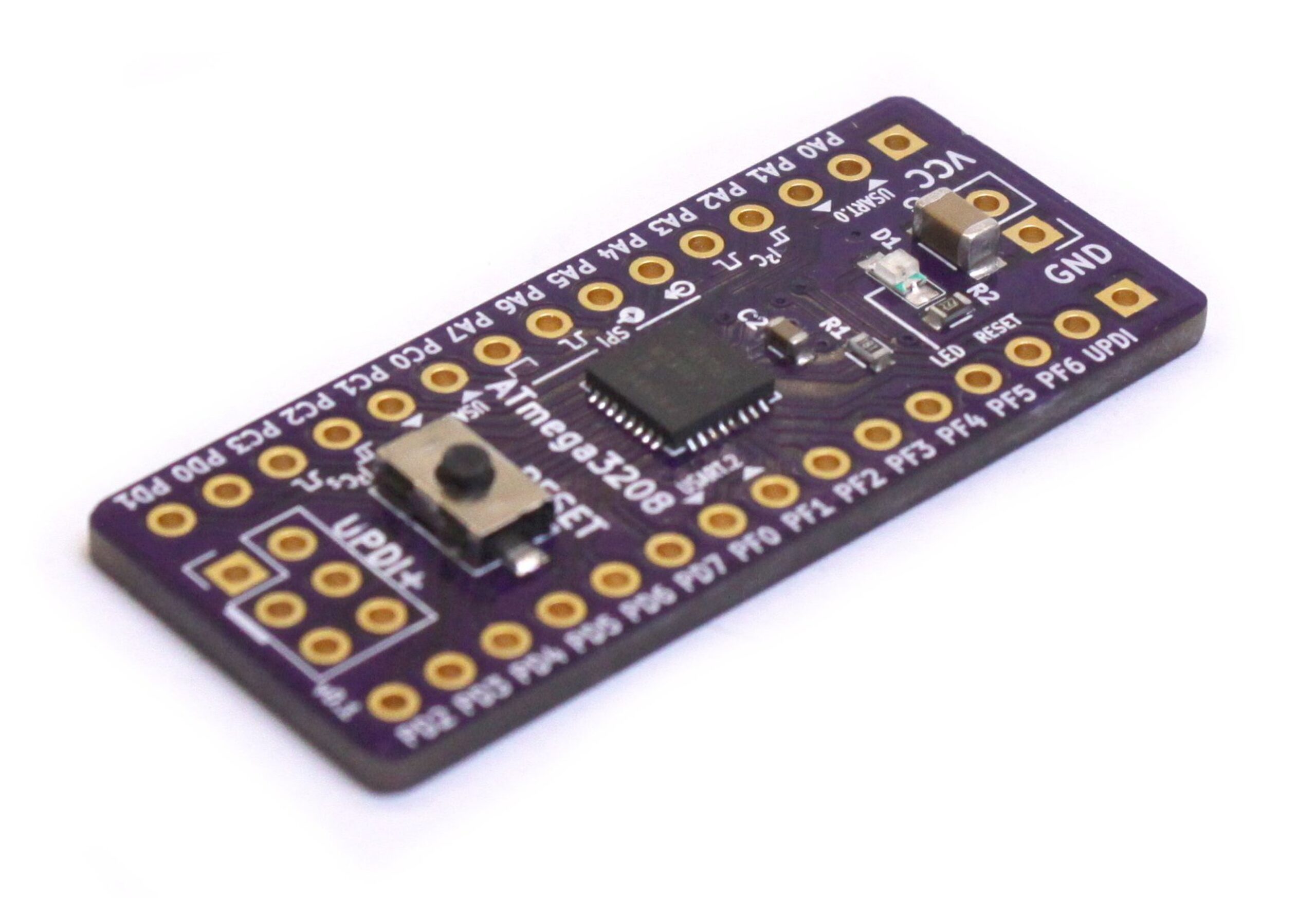 ATmega3208 Powered Development Board for Embedded Applications
Microchip has recently launched a simple yet powerful development board aimed at embedded and IoT applications. As the name suggests, the development board is powered by the ATemga3208 from Microchip. The microcontroller features an 8-bit AVR processor clocked at up to 20MHz and comes with up to 32 KB Flash, 4 KB SRAM and 256 bytes of EEPROM. The AVR family of processors is famous for their performance, power efficiency, and design flexibility and are widely used in embedded systems applications.
The development board has an onboard decoupling capacitor, which suppresses high-frequency noise in the power supply signals, and Unified Program and Debug Interface, which is an interface for external programming and on-chip debugging of a device. This programming header includes the USART.0 TX and RX signals in "UPDI+" that is in a 2×3 o.1″ layout matrix at the lower end of the board.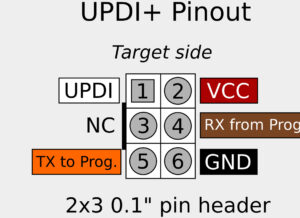 The LED is attached to the PF5 pin that can be seen from the figure and is connected through a 2k2 current-limiting resistor to ensure that the amount of current does not exceed the limit that the circuit can handle. Similarly, the onboard button is connected to the PF6 RESET pin via a resistor, while the PF6 pin is the default pin for the GPIO mode.
Additionally, you can see an extra 2-pin header that has a VCC and GND pin for additional connections that are placed above the onboard LED. Coming back to the heart of this development board that is ATmega3208 chip has a CPU Speed of 20 MIPS/DMIPS. The chips also have digital communication peripherals, including 3x-UART, 1x-SPI, and 1x-I2C, along with a 10-bit 12 channel analog to digital converter input.
The popular solution for low-power design is to put it into an appropriate sleep mode. For this, the chips have three sleep modes, including idle, standby, and power down. It also has an event system, which is popular among the AVR microcontrollers as it lets you connect the on-chip peripherals without writing any code.
The advised operating temperature is -40 to 125 degrees Celsius and an operating voltage of 1.8 to 5.5 volts. I wouldn't be surprised to see this ATmega3208 powered development board aiding in several embedded and IoT applications, as mentioned before.
You can buy this board on Tindie for $18.
Join 97,426 other subscribers

Archives