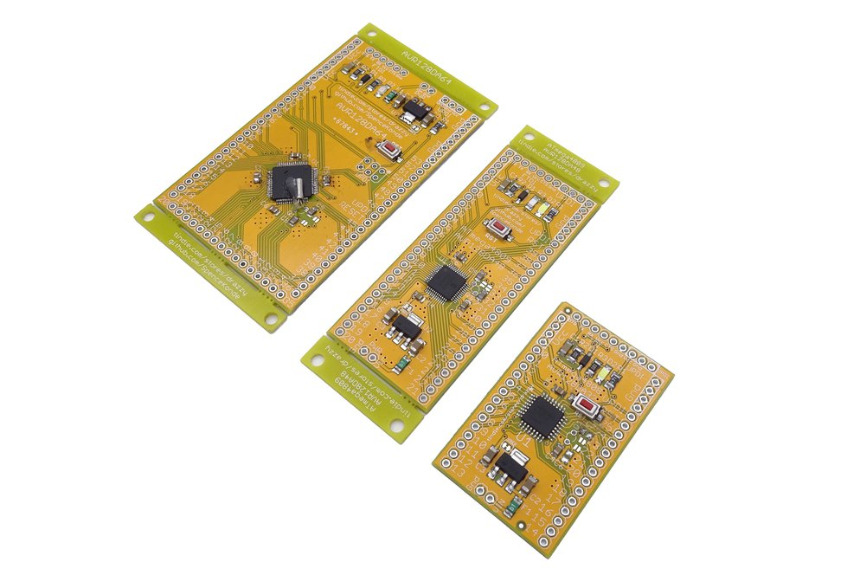 Azzy Electronics Launches Breakout boards for the new AVR DA-series
AVR DA Product Family are known for real time control functionality and easy capacitive touch to the low power performance of AVR Microcontrollers. It pairs the latest Core Independent Peripherals (CIPs) with a robust Intelligent Analog portfolio to create a device that not only excels as a stand-alone processor but also as a companion MCU in designs that demand precision. The high memory density of the AVR DA family makes these MCUs well suited for both wired and wireless communication stack intensive functions. Azzy electronics Spence Konde has unveiled the Arduino- compatible boards or microchip AVR DA series of microcontrollers with the addition of the open source DxCore. Designed for Microchip's new AVR DA series of eight-bit microcontrollers, these breakouts offer full Arduino compatibility.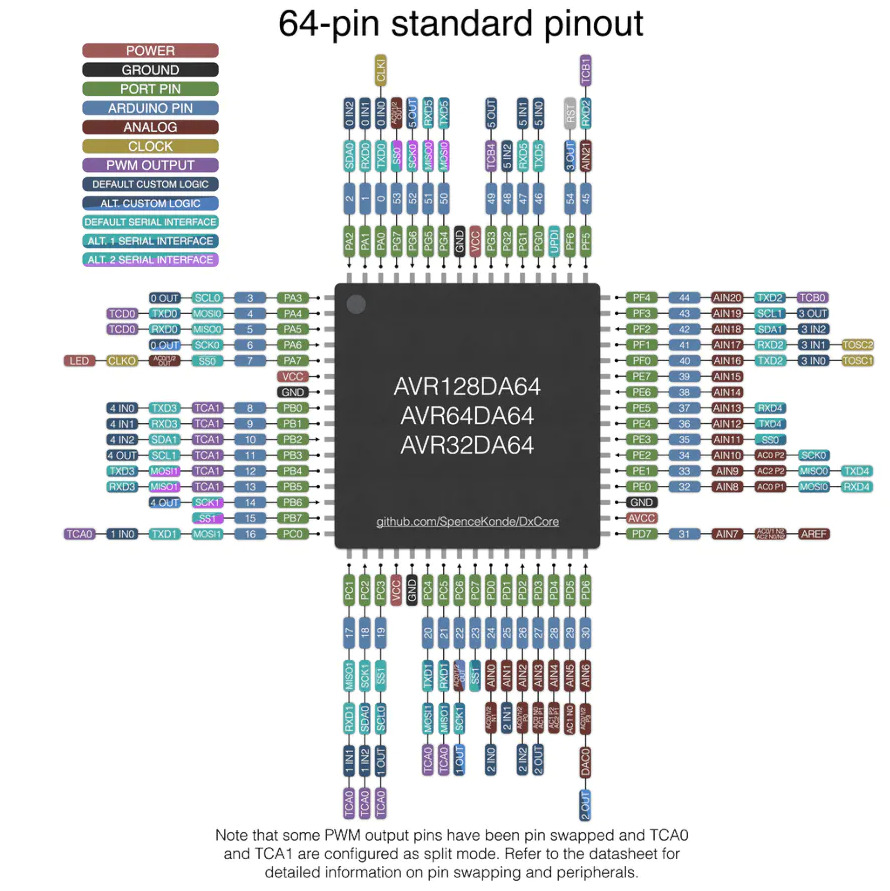 The arrival of the DA series has shaped what an AVR Microcontroller is capable of providing compared to its predecessor, these take the AVR instruction set to a whole new level. With up to 128k flash, 16k SRAM, 55 I/O pins, 6 UART ports, 2 SPI and I2C ports, and all the exciting features of the tinyAVR 1-series and megaAVR 0-series parts like the event system, type A/B/D timers but for almost every major system, and enhanced pin interrupts. About the timer, Spence Konde says
"You liked the type A timer, but felt constrained by having only one prescaler at a time? Well now you have two of them (on 48-pin parts and up)! You wished you could make a type B timer count events? You can do that now! (this addresses something I always thought was a glaring deficiency of the new peripherals and event system). We still don't have more prescale options (other than having two TCA's to choose from) for the TCB – but you can now combine two TCB's into one, and use it to do 32-bit input capture. Time a pulse or other event up to approximately 180 seconds long… to an accuracy of 24th's of a microsecond! You thought events and the CCLs were really cool, but if only you could fire an interrupt from them? Yup, you can do that too now."
All clock speeds are generated by an internal oscillator, so you don't need any crystal, but you can connect a watch crystal and enable 'AutoTune' for more accurate clock speeds; Same great AVR instruction set — just better peripherals, and more memory.
The AVR Microcontrollers are easily programmed with the Arduino IDE, using any 'common' 328p-based Arduino as a programmer (ex, Nano, Pro Mini, Uno) (just connect three wires – or three wires and two resistors for a more versatile programmer). The ADC functions, with instructions to enable 12-bit mode. It features PWM on 10, 16, or 17 pins, and ADC (analogRead()) on 12, 18, or 22 pins. Azzy electronics launched three variants of the boards which offer 32, 48, and 64 pins also a 28-pin DIP version is available if it is necessary you have 28-pin DA series part. Each board is available in 5V, 3.3V, and 2.5V variants, as well as the option to bypass the regulator, to enable it run from a single-cell LiPo battery.
The boards are now available on Azzy's Electronics Tindie store in assembled and unassembled variants, with prices going for $2.50 bare-board or $15 fully assembled. You can visit the GitHub page for the DxCore library.
Join 97,426 other subscribers

Archives