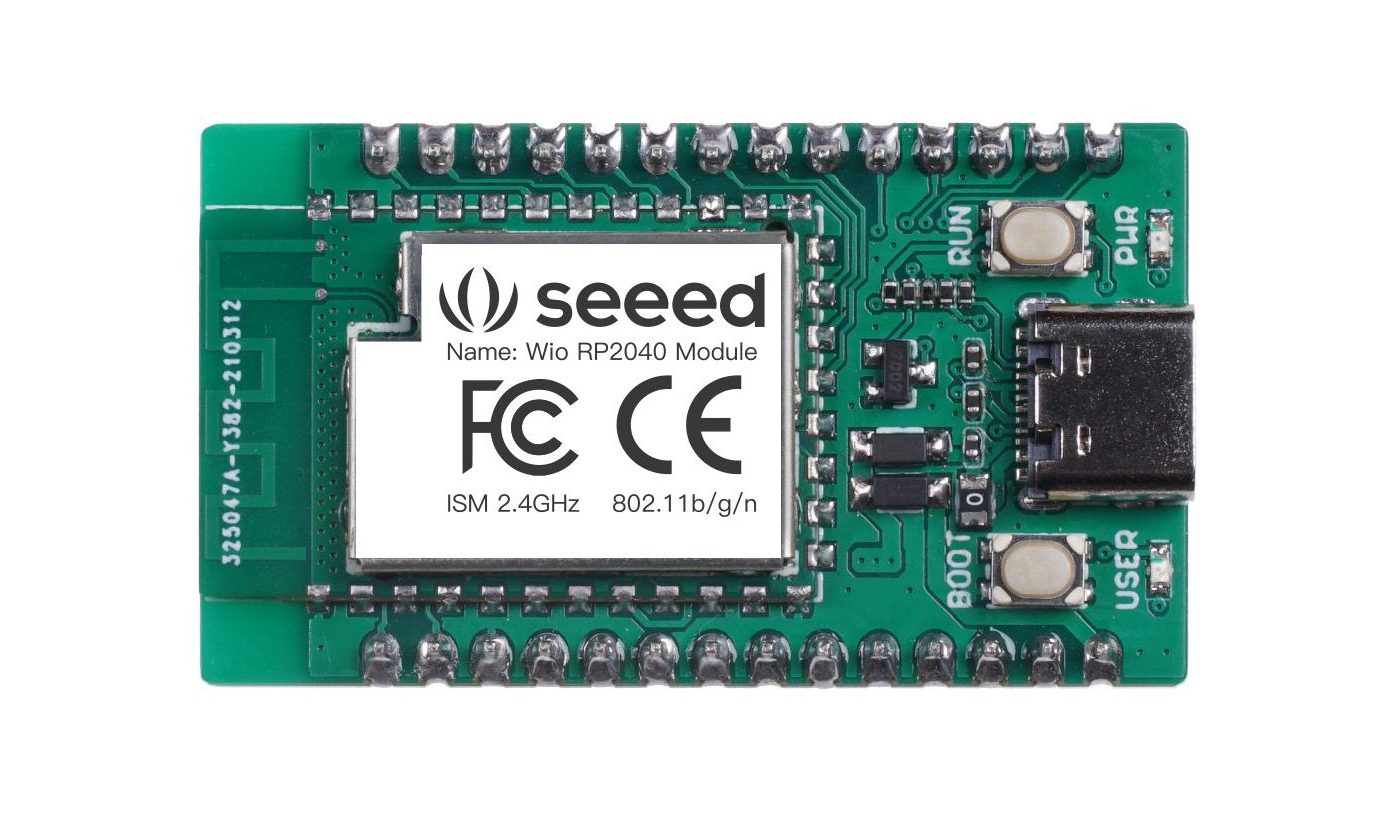 Seeed Studio's Wio RP2040 Mini Development Board Featuring Onboard WiFi
Yet another development board featuring Raspberry Pi's RP2040 SoC with WiFi capabilities. The Wio RP2040 Mini Development board by Seeed Studio comes in a smaller form factor for compact wireless applications. The powerful RP2040 SoC by Raspberry Pi and Seeed's Studio's WiFi module bring out the best of both worlds.
We recently saw the Arduino Nano RP2040 Connect board offering WiFi and Bluetooth functionality along with various onboard sensors. It also comes with a u-blox NINA-W102 radio module compatible with Arduino Cloud. Hence, this justifies the high cost of the board as it can support a wide range of applications. But if you want your applications to limit to only WiFI functionalities then Seeed Studio's Wio RP2040 Mini Development Board would be a reasonable choice for you. As it costs half the price of Arduino's RP2040 Connect Board.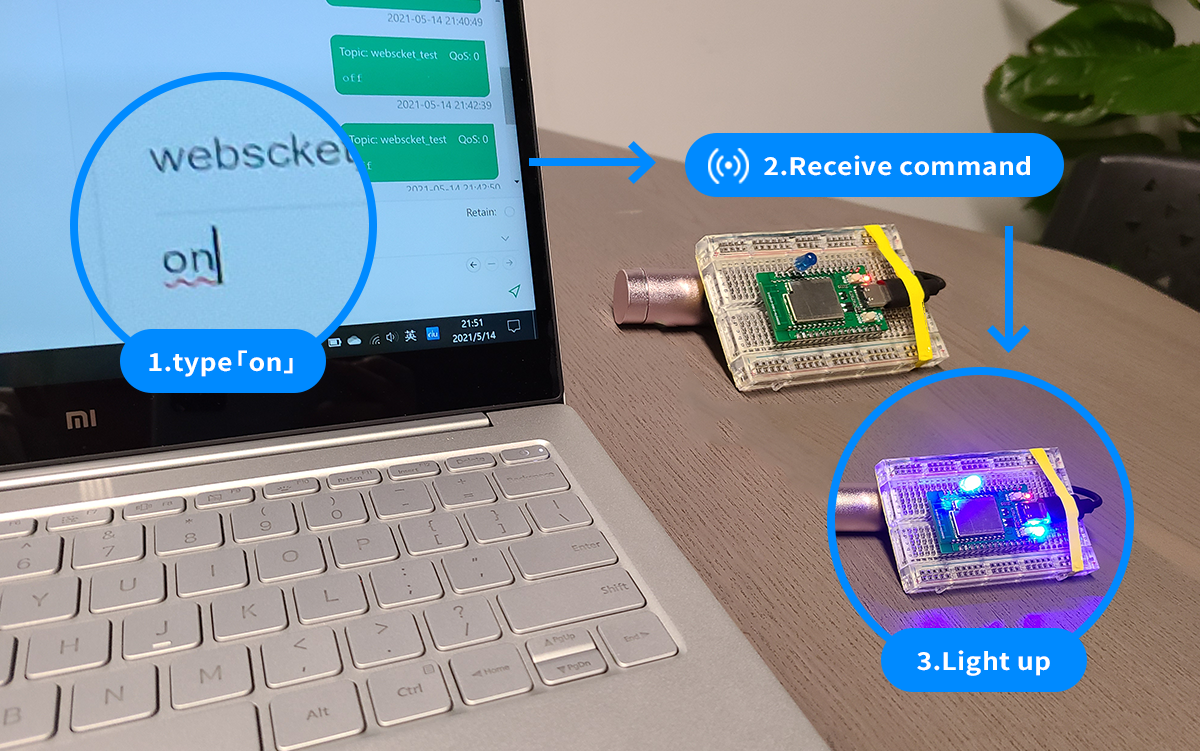 Technical Specifications of Wio RP2040 Mini Development Board
RP2040 microcontroller featuring dual Cortex M0+ processors working up to 133 MHz along with 264 KB of embedded SRAM in 6 banks.
QSPI Flash Memory of 2MB.
On-board USB-C Connector for programming with USB 1.1 Host/Device functionality.
20x multifunctional GPIO Pins for basic input-output functions.
2.4GHz wireless connectivity supporting IEEE802.11 b/g/n along with the Ap & Station mode.
Onboard buttons like Boot and Reset(RUN).
Two power supply methods; 5V via USB-C port and VIN(5V~3.6V) and GND header pins.
Talking more about the WiFi functionality, it supports the frequency range from 2.4~2.4835 GHz. This connectivity supports IEEE802.11 b/g/n standards. The board can act as both Access Point as well as Station. The board creates a WiFi zone when it is in Access Point mode and it acts as a client device and connects to the WiFi network in Station mode.
Seeed Studio explains " Wio RP2040 mini development board has rich interfaces, including 28 GPIO PINs (19 PINs support PIO and PWM), 2 UART, 4 ADC, 2 SPI, 2 I2C. Some pins can be multiplexed, such as GP12 and GP13 with I2C, SPI, UART functions. That's why 28 GPIO PINs can achieve more I/O PINs and interfaces."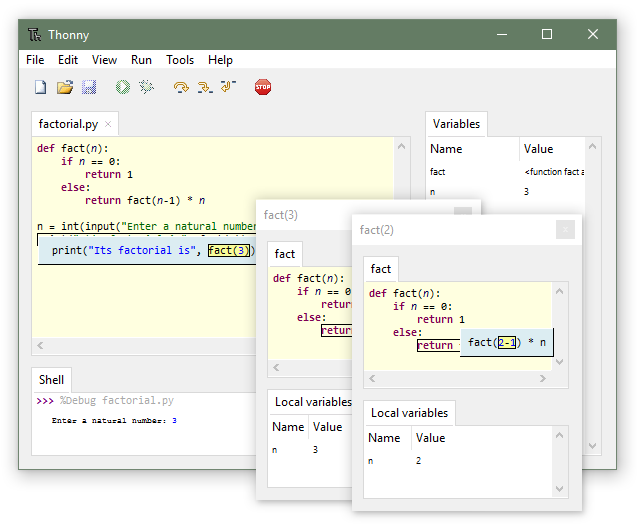 The board is compatible with the beginner-friendly Thonny code editor, which also used by Raspberry Pi Pico. Hence, the transition of the Pi Pico projects to Pico IoT projects becomes simple to program. Discussing further, Wio RP2040 mini development board supports programming in C/C++ and MicroPython.
Currently, the Wio RP2040 mini development board is out of stock due to the unavailability of the RP2040 module. However, the modules are expected to be ready by September 2021. The board costs $12.95 and you can buy it from Seeed Studio once it is available.
Join 97,426 other subscribers

Archives