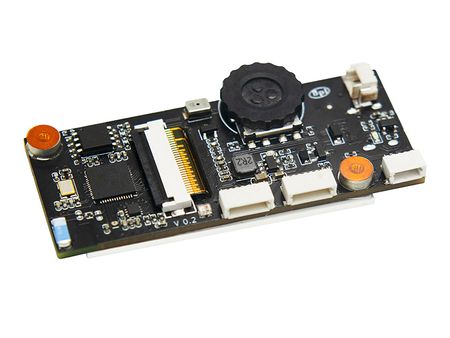 Banana Pi Centi S3 development board has ESP32-S3 SoC for extended wireless connectivity
Banana Pi, a well-known name in the single-board computer market, has launched its latest offering, the Banana Pi Centi S3 development board. This compact embedded board has a range of capabilities, thanks to its integration with the Espressif Systems' ESP32-S3 system-on-chip, which makes it ideal for developing projects around color display, interactive control, wireless communication, and sensor data acquisition.
As mentioned earlier, the Banana Pi Centi S3 has a powerful ESP32-S3 processor, which combines a dual-core Xtensa LX7 CPU with Wi-Fi and Bluetooth connectivity. This processor provides necessary AI acceleration through its support for vector instructions in the MCU, giving developers the ability to take advantage of these capabilities through ESP-DSP and ESP-NN libraries.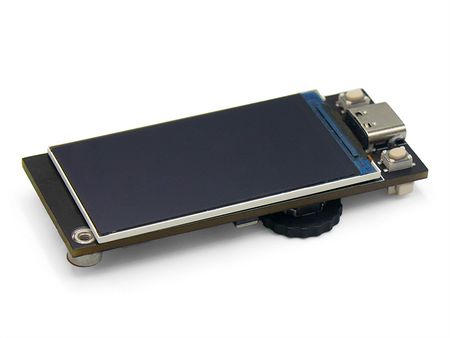 The Banana Pi Centi S3 development board comes with a 1.9-inch TFT LCD display with a resolution of 170 x 320 pixels and a rotary encoder, enabling users to interact with their projects in an intuitive and user-friendly manner. The display allows for easy visual feedback, while the rotary encoder provides a convenient means of navigation and input control.
Specifications of the Banana Pi Centi S3:
Processor: ESP32-S3 SoC with dual-core Xtensa LX7
Memory: 2 MB PSRAM
Storage: 8 MB flash storage
Wireless connectivity: Wi-Fi: 802.11 b/g/n (2.4 GHz) and Bluetooth v5.0
Display: 1.9-inch TFT LCD with 170×320 resolution and 8-bit 8080 parallel port
Encoder: Rotary encoder for input control
GPIOs: 9x GPIOs have been exported to the JST SH socket
Peripherals: I2C, SPI, PWM, UART, RMT, I2S
USB: USB Type-C for power and data transfer
Power: 5V via USB Type-C
The Banana Pi Centi S3 development board supports both USB and external 3.7V lithium battery power supply, providing users with flexibility and convenience for their projects. It features an automatic switching power supply function when dual power sources are available. This means that when both USB and a 3.7V lithium battery are connected to the board, it can seamlessly switch between the power sources based on their availability and priority.
The Banana Pi Centi S3 development board offers extensive software support as it is compatible with popular programming languages and development environments such as MicroPython. The manufacturer has provided documentation and sample code with some demo videos available through its official Wiki page.
Join 97,426 other subscribers

Archives