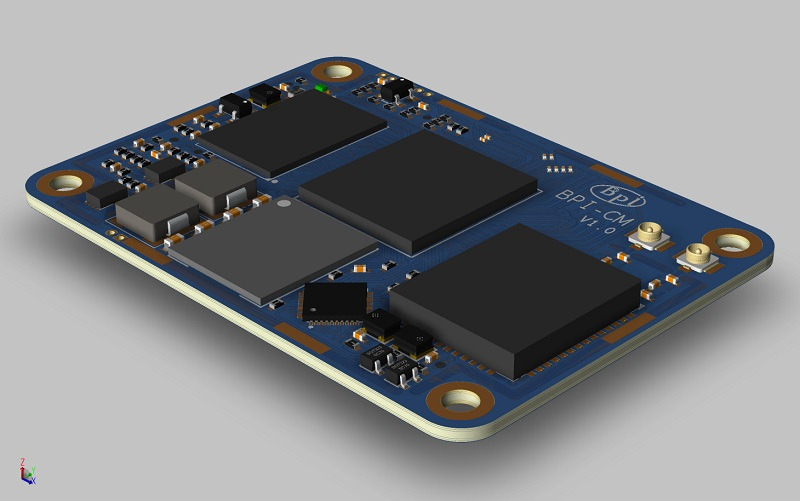 Banana Pi's BPI-CM4 is an Alternative to Raspberry Pi CM4
Banana PI has announced the release of its new cost-efficient computer module BPI-CM4 for enhanced performance in embedded applications. The company has stated that this new Banana Pi BPI-CM4 replicates Raspberry Pi's Compute Module 4 (CM4). This board was developed as a substitute or replacement for the Raspberry Pi CM4. In addition to using its design, the BPI-CM4 also shares similar interfacing pins as the Raspberry Pi's CM4. Banana Pi appears to have packed a lot of punch into its new small-sized computer module.
Deeper Look at Amlogic 311D
The system on chip (SoC) in the BPI-CM4 is Amlogic 311D, a powerful and advanced AI application processor by Khadas which can be also seen in the Banana Pi BMP-MS2. This processor comes with the high power-efficient Quad Arm Cortex-A73 cores clocked at 2.2 GHz and dual Cortex-A53 cores clocked at 1.8 GHz providing high performance. Essentially, the GPU is a mid-range Arm Mali-G52 MP4 (6EE) graphic card and a Neural Processing Unit (NPU) at 5.0 TOPS handling a good amount of computing operations.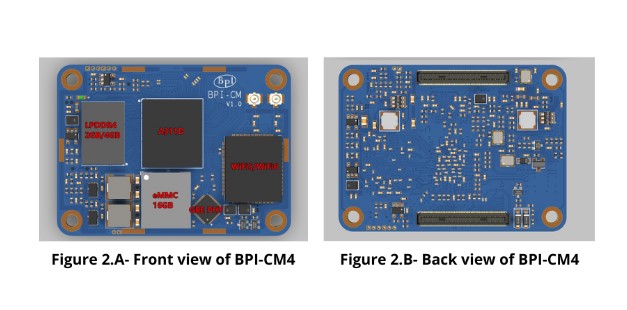 Technical specifications of BPI-CM4
Memory -BPI-CM4 will have a 2GB RAM / 4GB RAM variant as well as 16GB of eMMC storage, expandable up to 128GB
Connectivity– Banana Pi offers an option of Wifi 5 /Wifi 6 wireless module providing fast experience and wireless range and GigabitEthernet connectivity fulfilling the high-speed internet needs. It is designed with B to B (board to board) connectors, and a solitary PCIe interface expansion for flexibly connecting high-speed components. Considering the industrial applications, the board is comes with an external antenna.
Display– It is pin-to-pin compatible with raspberry PI's CM4 but this is the area where it is not a direct replacement as BPI-CM4 consists of only one HDMI port offering resolutions up to 4K whereas the Rasberry Pi Consists of a dual 4k resolution HDMI port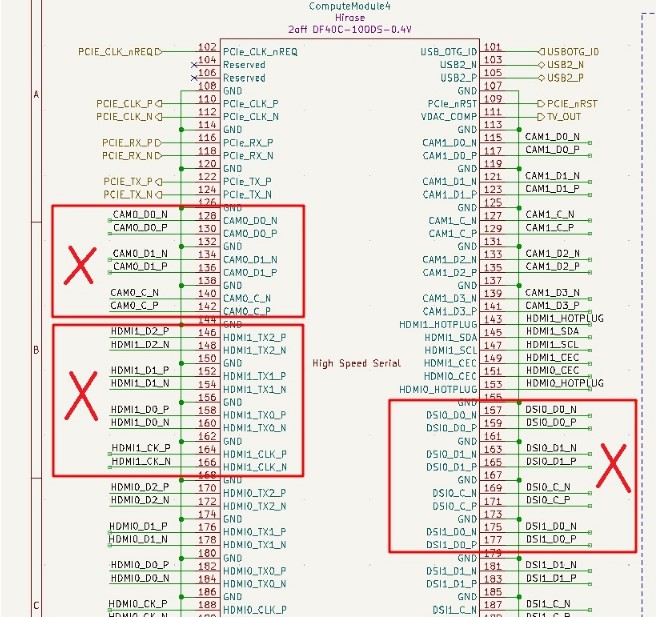 Compared to the pins of RasPi-CM4, the red boxes in the image above show the unsupported pins in BPI-CM4. While interfacing the BPI-CM4, it has the same connection interface as the RasPi-CM4, and the size of the BPI-CM4 is also said to be as same as that of RasPi CM4.
Pricing of BPI-CM4 is not confirmed by Banana Pi yet, but it is expected that this replica of the Rasberry Pi's CM4 should be more cost-efficient when compared to RasPi-CM4. BPI-CM4 is an overall great power package offered by Banana Pi as it provides the option of the more reliable and less power-consuming latest Wifi version 6 and a powerful chipset Amlogic 311D. For more details visit the official forum page.
Join 97,426 other subscribers

Archives