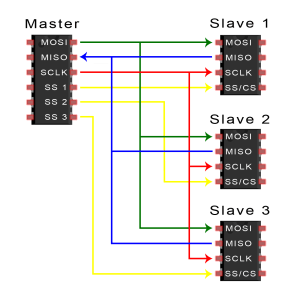 Basics of the SPI Communication Protocol
circuitbasics.com talks about the SPI serial communications protocol:
One unique benefit of SPI is the fact that data can be transferred without interruption. Any number of bits can be sent or received in a continuous stream. With I2C and UART, data is sent in packets, limited to a specific number of bits. Start and stop conditions define the beginning and end of each packet, so the data is interrupted during transmission.
Basics of the SPI Communication Protocol – [Link]
Join 97,426 other subscribers

Archives