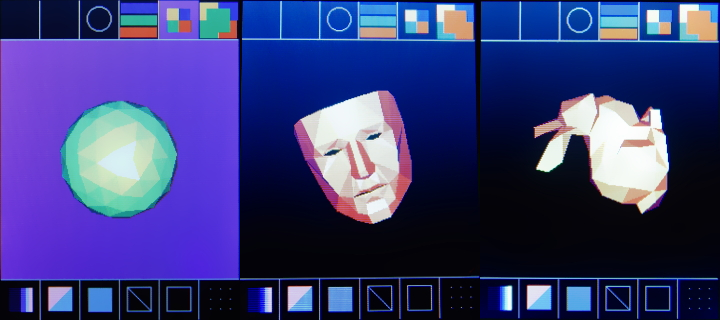 Better 3D graphics on the Arduino – ILI9341 LCD
M Rule @ crawlingrobotfortress.blogspot.com discuss about ways to optimize 3D rendering on ILI9341 LCD and Arduino:
Both optimizing ILI9341 LCD drivers and rendering basic wireframe meshes have been done before. XarkLabs provides an optimized fork of Adafruit's library. Youtube user electrodacus has also implementd an optimize driver for the ILI9341 communicating over SPI.
Better 3D graphics on the Arduino – ILI9341 LCD – [Link]