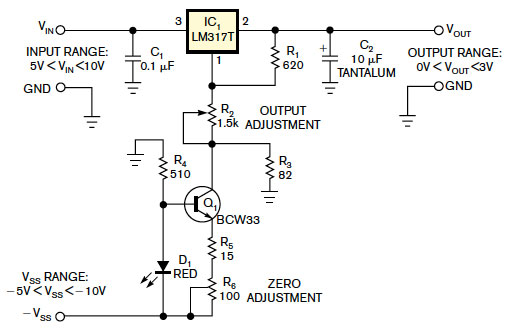 Circuit adds foldback-current protection
by Rafael Garcia-Gil @ edn.com:
For many applications that require power-supply currents of a few amperes or less, three-terminal adjustable-output linear voltage regulators, such as National Semiconductor's LM317, offer ease of use, low cost, and full on-chip overload protection. The addition of a few components can provide a three-terminal regulator with high-speed short-circuit current limiting for improved reliability. The current limiter protects the regulator from damage by holding the maximum output current at a constant level, IMAX, that doesn't damage the regulator (Reference 1).
Circuit adds foldback-current protection – [Link]