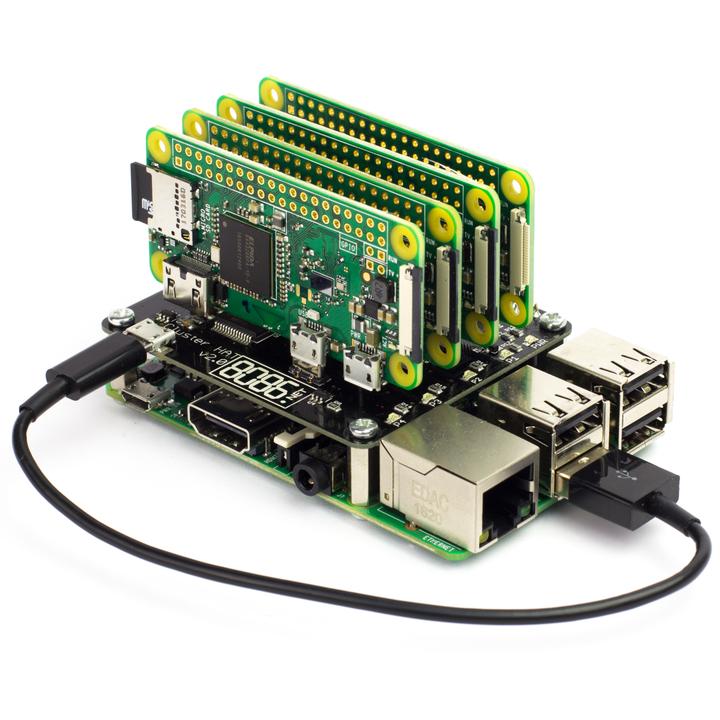 Cluster HAT – Cluster Computing Made Easy Using 4 Raspberry Pi Zero
Cluster Computing brings the power of multiple computing units to serve one single purpose. If you are looking for some performance boost and you got yourself some freely available computing units, cluster computing might be what you need. Unfortunately, building yourself one is not that a smooth ride and might be overwhelming for the average newbie.
Raspberry Pi is one of those single-board computers you can easily find around, and most importantly, they are quite affordable and they do it great in the performance department as well. At $5, the Raspberry Pi Zero is even an unimaginable margin with the 1GHz processor, there so much more you can do with it. Imagine packing multiples of the Pi Zero to build a single unit computer, not only will you have a way powerful computing unit (power is relative though 🙂 ), but also at ultra-low-cost. Thanks to Cluster Hat, you can quickly build a cluster computing infrastructure leveraging on the Raspberry Pi Zeros and any of the major Raspberry Pi as the host or controller.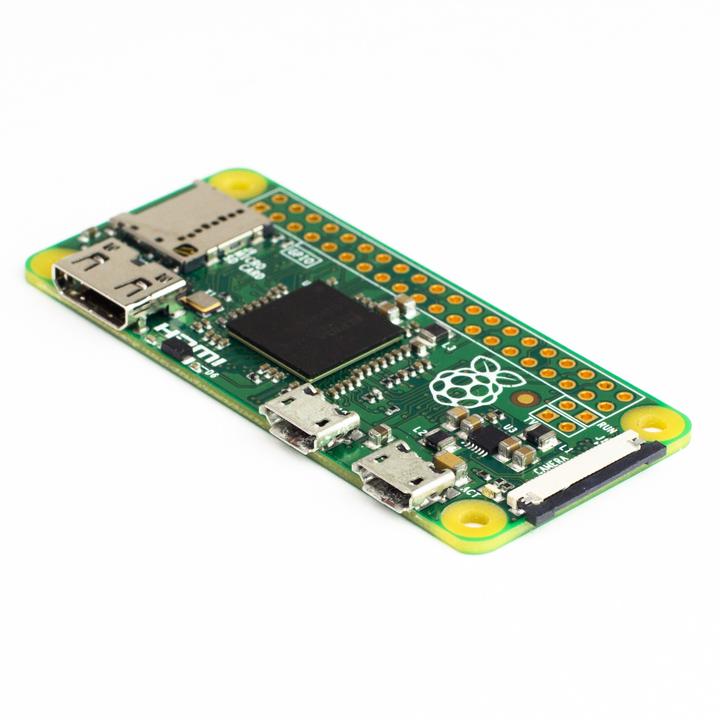 Cluster HAT leverages the flexibility of Raspberry Pi and the ever-growing maker movement by allowing hackers, engineers, students, makers, and enthusiasts to experiment with cluster computing. Building your cluster computer enables you to explore things like big data computing and others.
The Cluster HAT acts as an interface between a (Controller) Raspberry Pi A+/B+/2/3 with 4 Raspberry Pi Zeros. It leverages the USB Gadget mode as the form of interface. The HAT is compatible with any of the major Raspberry Pis, but nothing sure about the newly released Raspberry Pi 4.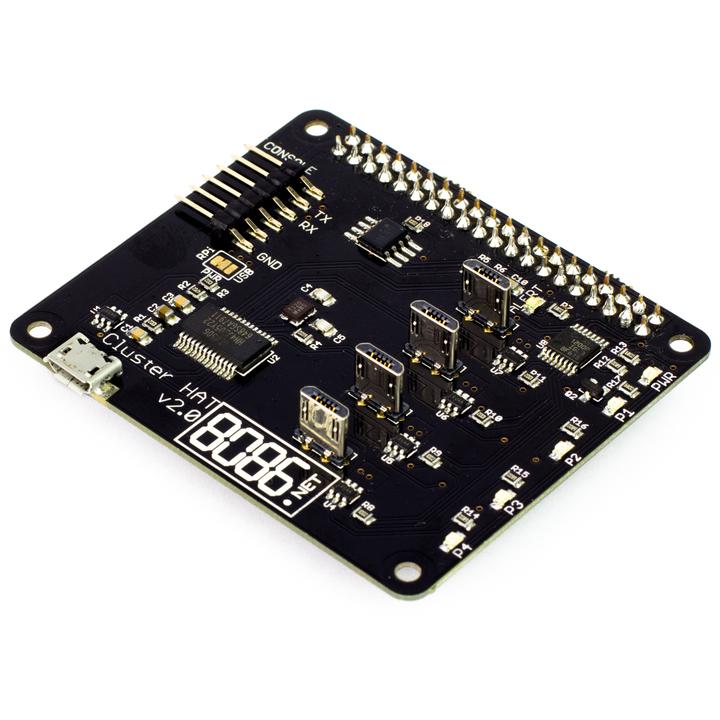 It comes with four onboard USB 2.0 hub which is used for connecting to the Pi Zeros. It's compatible with both the ordinary Pi Zero and the Pi Zero W. The USB Gadget Mode is supported in Ethernet and serial console. Each Pi Zero power can be controlled and powered via the Controller Pi GPIO, which provides support for a connector for the controller serial console. It is possible to reboot the controller Pi without interrupting power to the Pi Zeros.
Although the Cluster HAT is expected to work with most Raspberry Pi stated, consideration has to be taken when using it with the Raspberry Pi 3 because Pi 3 may reduce the CPU speed when hot.
The HAT is available for purchase from Pimoroni for about $35 or £28, and it comes with the following:
1x Cluster HAT
HAT standoffs and screws
Short USB rope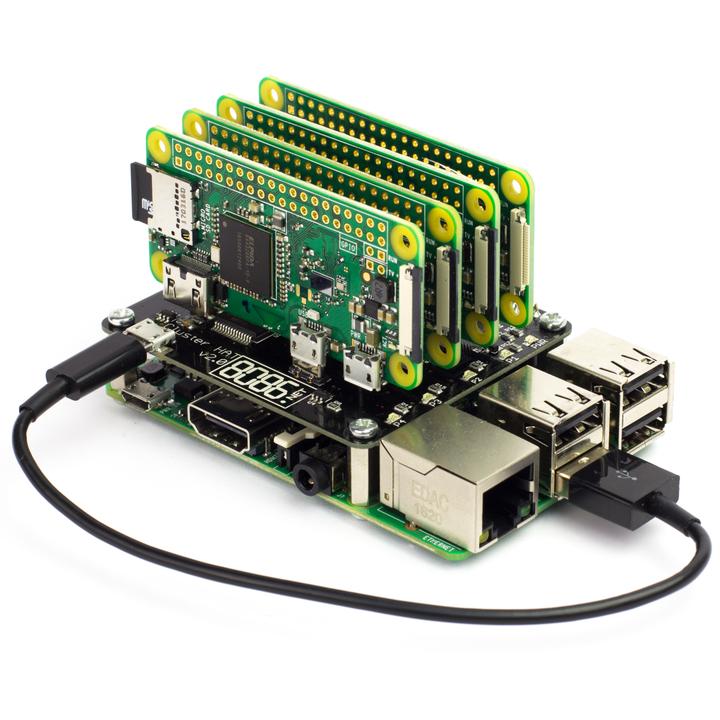 Using the Cluster HAT with the Pi Zeros requires a micro SD memory card for each Pi Zeros plus an additional memory card for the controller. Fortunately, it seems there is a way around using the whole setup with just one SD card according to a reviewer.
More information is available on the product page here. Assembly instructions here, Software setup, and Control setup are also available.