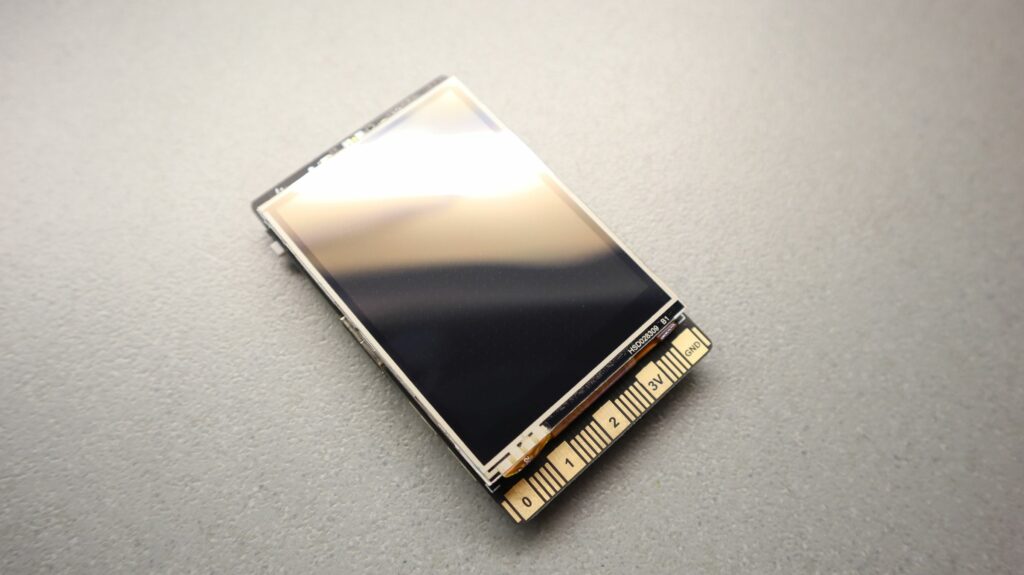 DFRobot introduces Unihiker, an all-in-one single-board computer running Debian OS
Introduction
DFRobot, a leading provider of open-source hardware and robotics solutions, has recently launched the latest addition to its long list of single-board computers, called Unihiker. This hardware device is equipped with a built-in 2.8-inch touchscreen and offers a range of features that make it a powerful tool for IoT development and digital multimedia applications. The board is based on Quad-Core ARM Cortex-A35, up to 1.2GHz Rockchip RK3308 with 512MB of RAM, 16GB of flash, and running Debian OS.
Features of Unihiker microcomputer
The Unihiker single-board computer attracts a large community of embedded developers because of its main feature, the built-in 2.8-inch touchscreen. This compact display provides an intuitive interface for users to interact with the device and access various functionalities. With the built-in IoT service, Unihiker allows users to store data through the MQTT protocol and access real-time data via a web browser. This feature enables efficient connectivity and data management, making Unihiker an ideal choice for IoT projects and applications.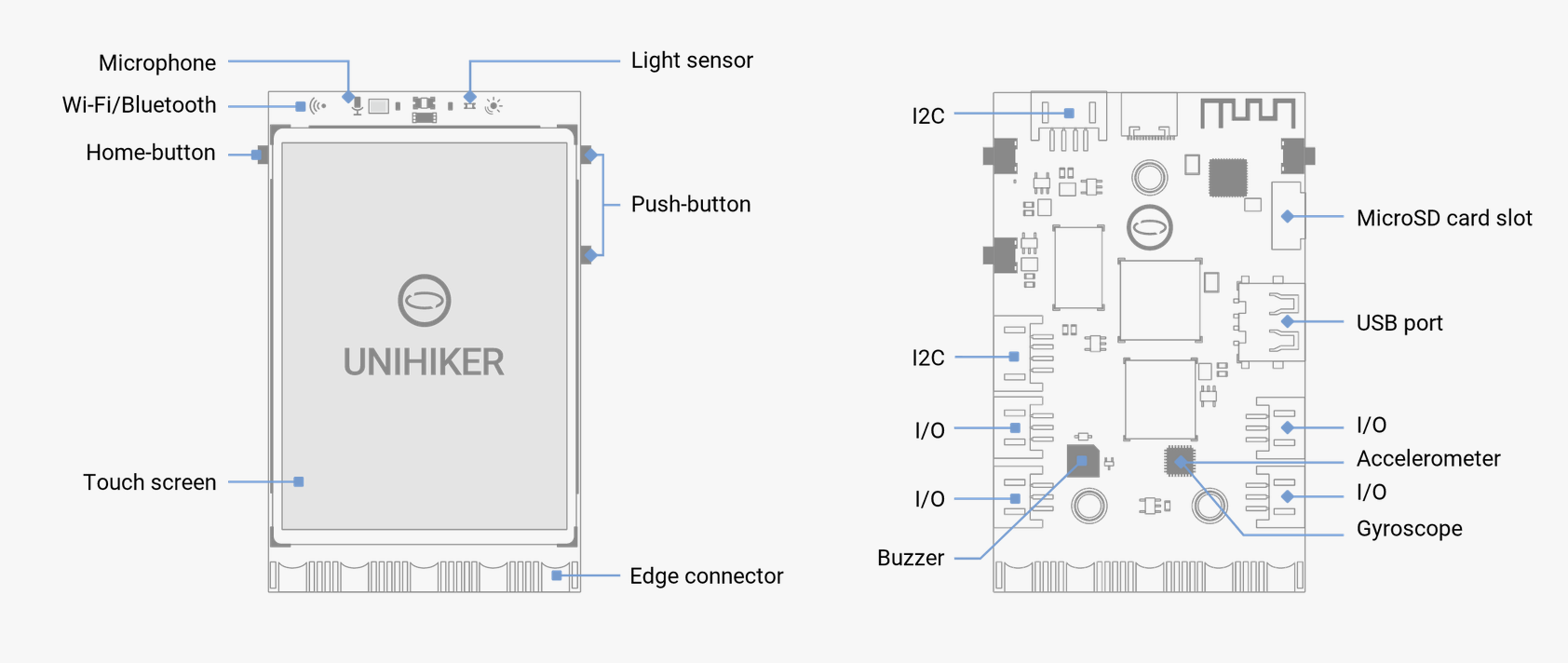 Unihiker comes with a rich interface, providing a range of connectivity options for enhanced adaptability. It includes a built-in microphone, enabling audio input for applications requiring voice interaction. The Wi-Fi and Bluetooth capabilities ensure robust wireless connectivity, allowing Unihiker to connect to other devices or networks. Additionally, the light sensor offers enhanced environmental awareness, enabling Unihiker to respond to changes in lighting conditions intelligently.
The push button provides a physical input option, while the edge connector allows for easy expansion and integration of external modules. Furthermore, Unihiker supports the I2C serial communication protocol, enabling easy interfacing with other devices and components.
Onboard system-on-chip
The Unihiker hardware platform is powered by the popular Rockchip RK3308 system-on-chip (SoC). The RK3308 is a high-performance quad-core application processor designed specifically for intelligent voice interaction, audio input/output processing, and other digital multimedia applications. With its powerful processing capabilities, this SoC ensures smooth and efficient performance, enabling users to easily develop and execute resource-intensive tasks.
Unihiker, with its compact size and comprehensive set of features, is a single-board computer suitable for a wide range of IoT projects and applications. Whether you are a hobbyist, a student, or a professional developer, Unihiker offers a user-friendly and flexible platform for bringing your ideas to life.
Unboxing
The plastic case includes the following items:
UNIHIKER Single Board Computer x1
Type-C USB cable x1
Double Sided PH2.0-3P white 20cm silicone wire x4
Double Sided PH2.0-4P white 20cm silicone wire x2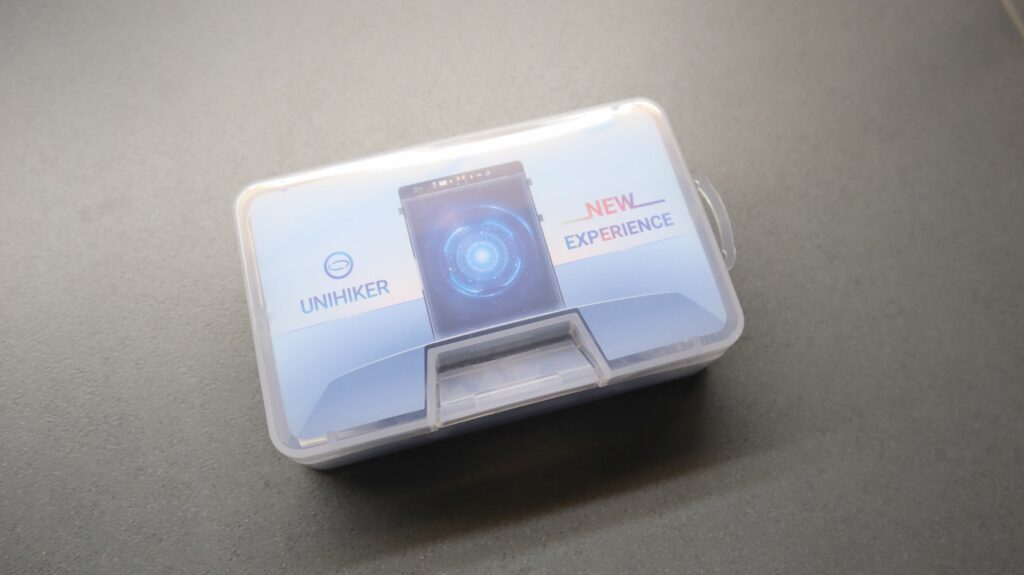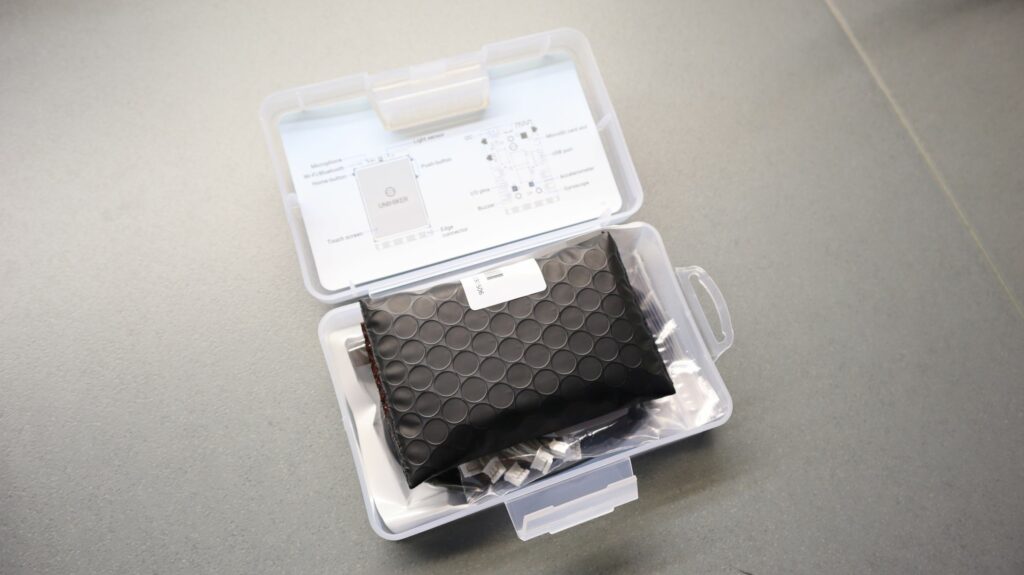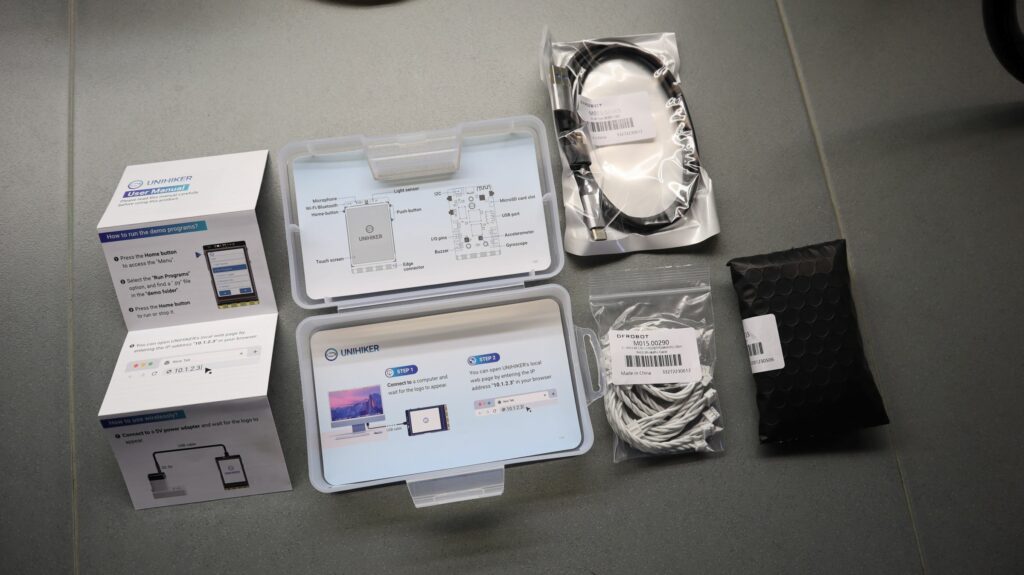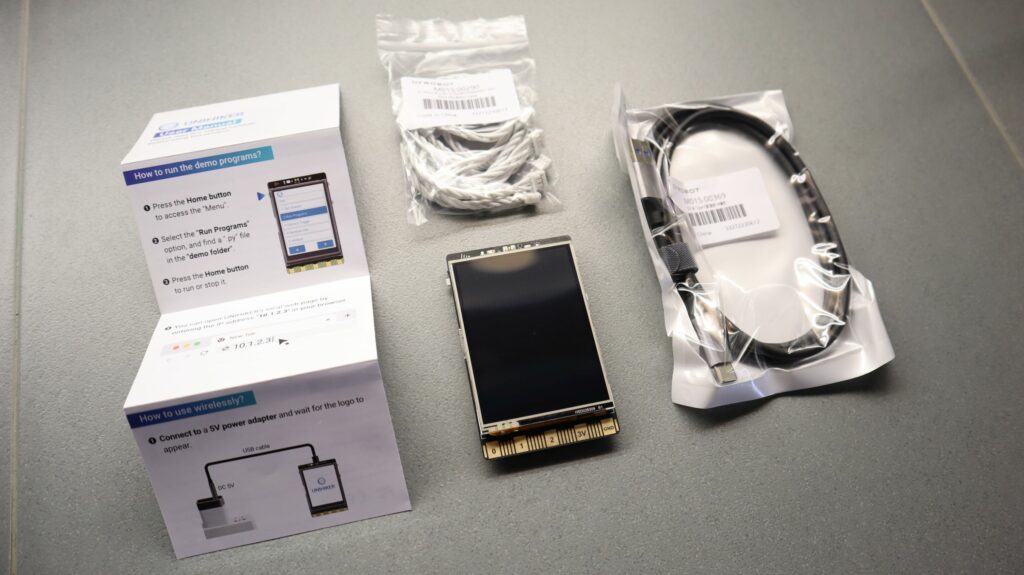 Specifications
Product: UNIHIKER™
CPU: Quad-Core ARM Cortex- A35, up to 1.2GHz
RAM: 512MB
Flash: 16GB
OS: Debian
Wi-Fi: 2.4G
BT: Bluetooth 4.0
Screen: 2.8inch, 240×320, Touch Screen
MCU: GD32VF103
Sensor: Button, Microphone, Light Sensor, Accelerometer Sensor, Gyroscope Sensor, Actuator, Led, Buzzer
Port: USB Type-C, USB-A, MicroSD, Gravity 3pin/4pin port, Edge connector
Power: 5V 2A for USB Type-C
Size : 51.6mm x 83mm x 13mm
Software compatibility
Importantly, Unihiker is designed for entry-level embedded developers with its ease of coding. The manufacturer gives users the flexibility of programming from a computer, an iPad, or even a phone. Unihiker offers versatile options to suit your coding preferences. It also supports Hotspot functionality, allowing you to code and interact with the device from anywhere wirelessly. Unihiker supports popular coding software, including VS Code, Mind+, and Node-Red, making it accessible to both beginners and experienced developers.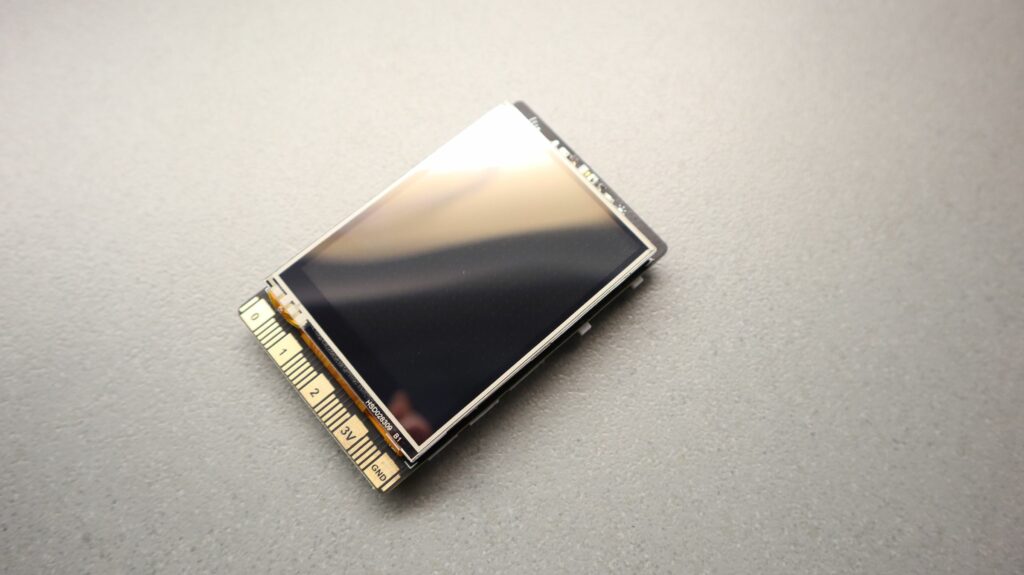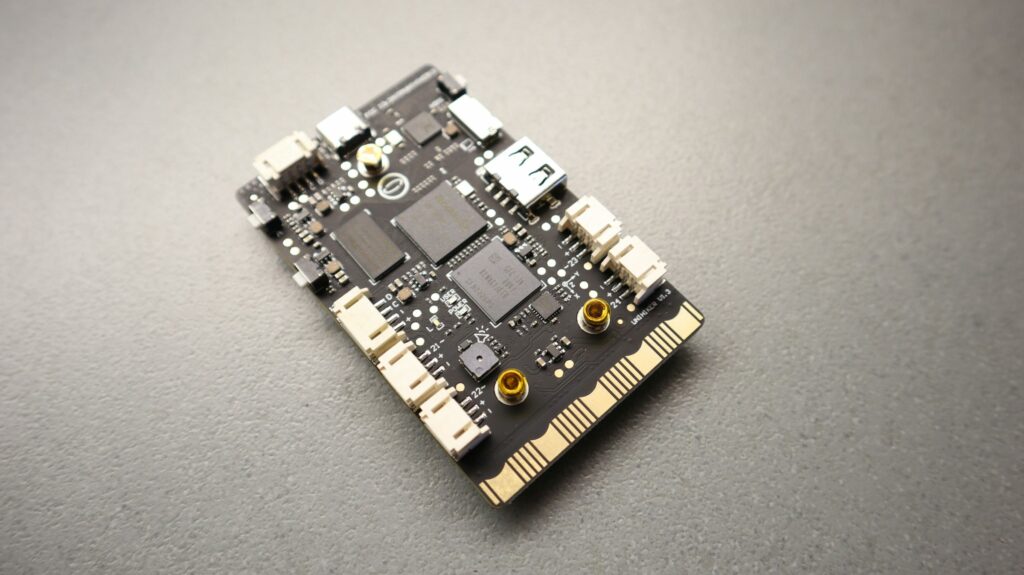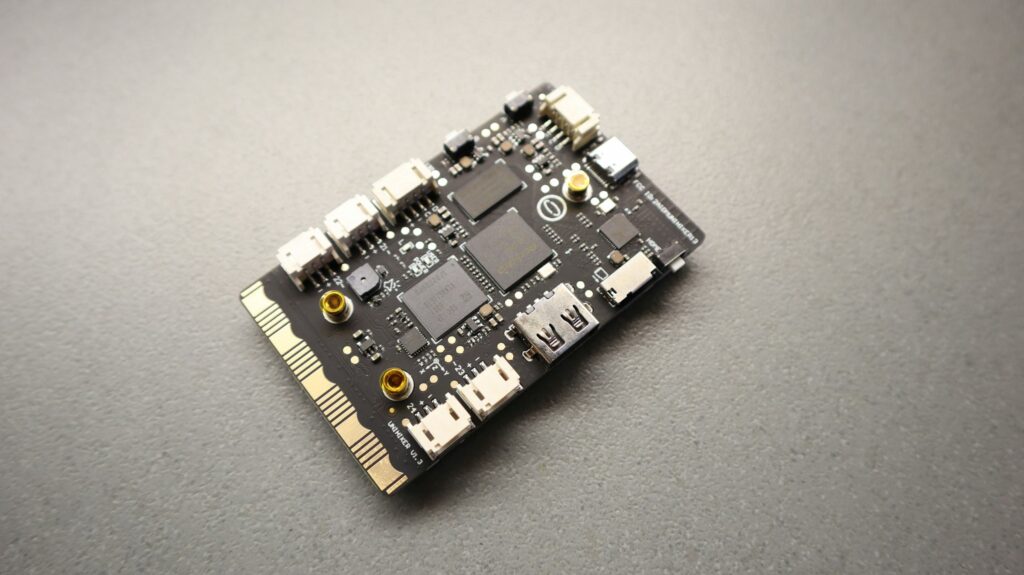 Unihiker offers a built-in Jupyter Notebook, a popular browser-based programming environment. To further enhance the development experience, it comes with the integrated PinPong control library. This library allows developers to directly control the onboard sensors as well as hundreds of connected sensors and actuators using the popular Python programming language. With this level of control, developers can create interactive and responsive projects that leverage the full potential of the hardware capabilities.
How to program a Unihiker single-board computer?
To wirelessly program Unihiker, the first step is to connect it to a Wi-Fi network. This can be done by either connecting Unihiker to a router or by utilizing a mobile phone hotspot. It is important to note that when connecting to a Wi-Fi network, Unihiker operates on the 2.4GHz frequency, so it is crucial to ensure that the Wi-Fi network being used is compatible with this frequency.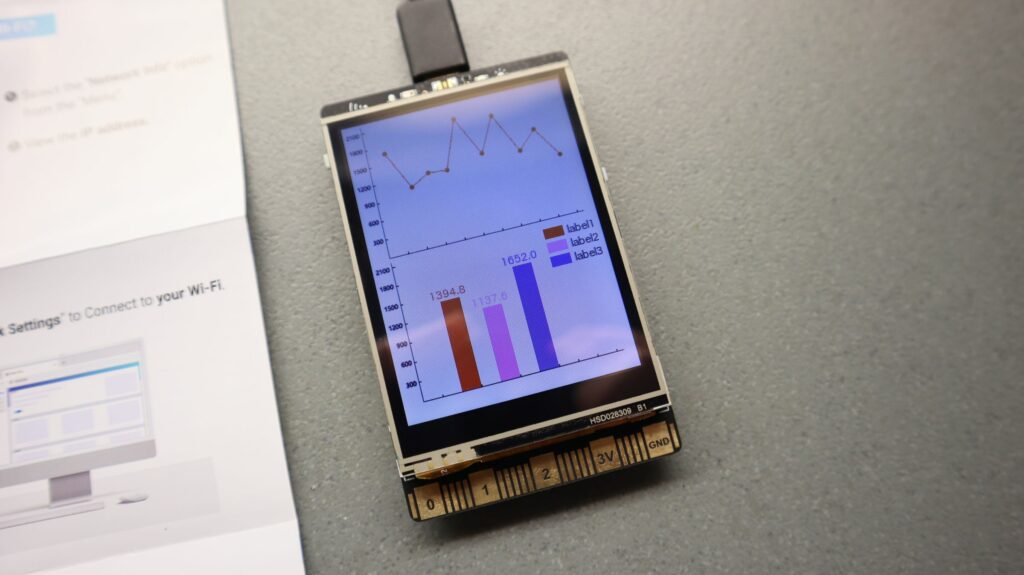 Once Unihiker is connected to the Wi-Fi network, users can connect their programming devices, such as a computer, tablet, or smartphone, to the same Wi-Fi hotspot. This allows the programming devices to establish a connection with Unihiker over the network.
To initiate the programming process, users need to enter the IP address of Unihiker in the programming environment they are using. This IP address serves as the identifier to establish communication between the programming device and Unihiker. By entering the IP address, users can establish a connection and start programming Unihiker wirelessly.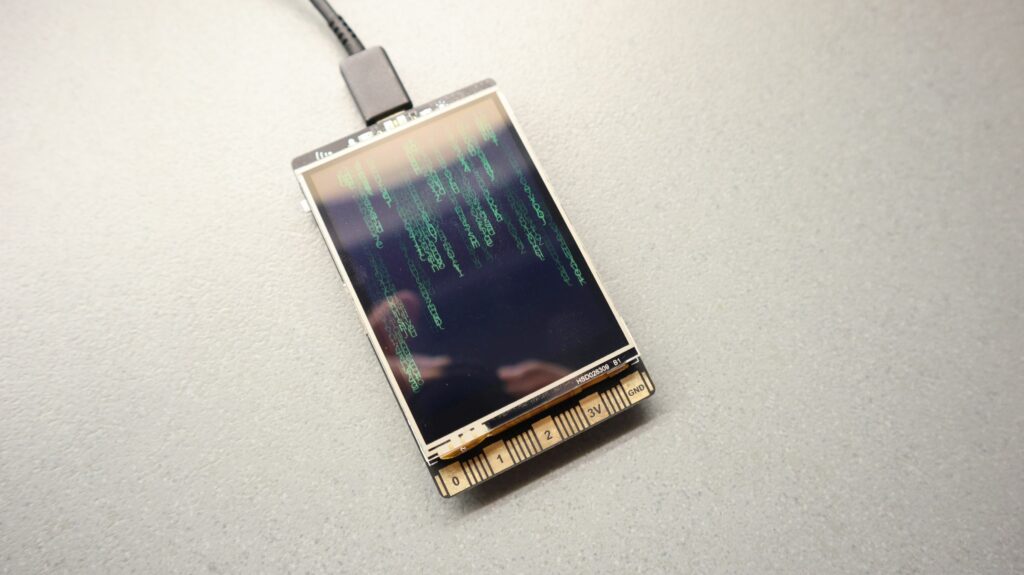 Video
Documents
Cost and availability
The Unihiker single-board computer is available for purchase on the DFRobot website for $68.00 USD. With its affordable price point and powerful capabilities, users can explore the capabilities of Unihiker.
Join 97,426 other subscribers

Archives