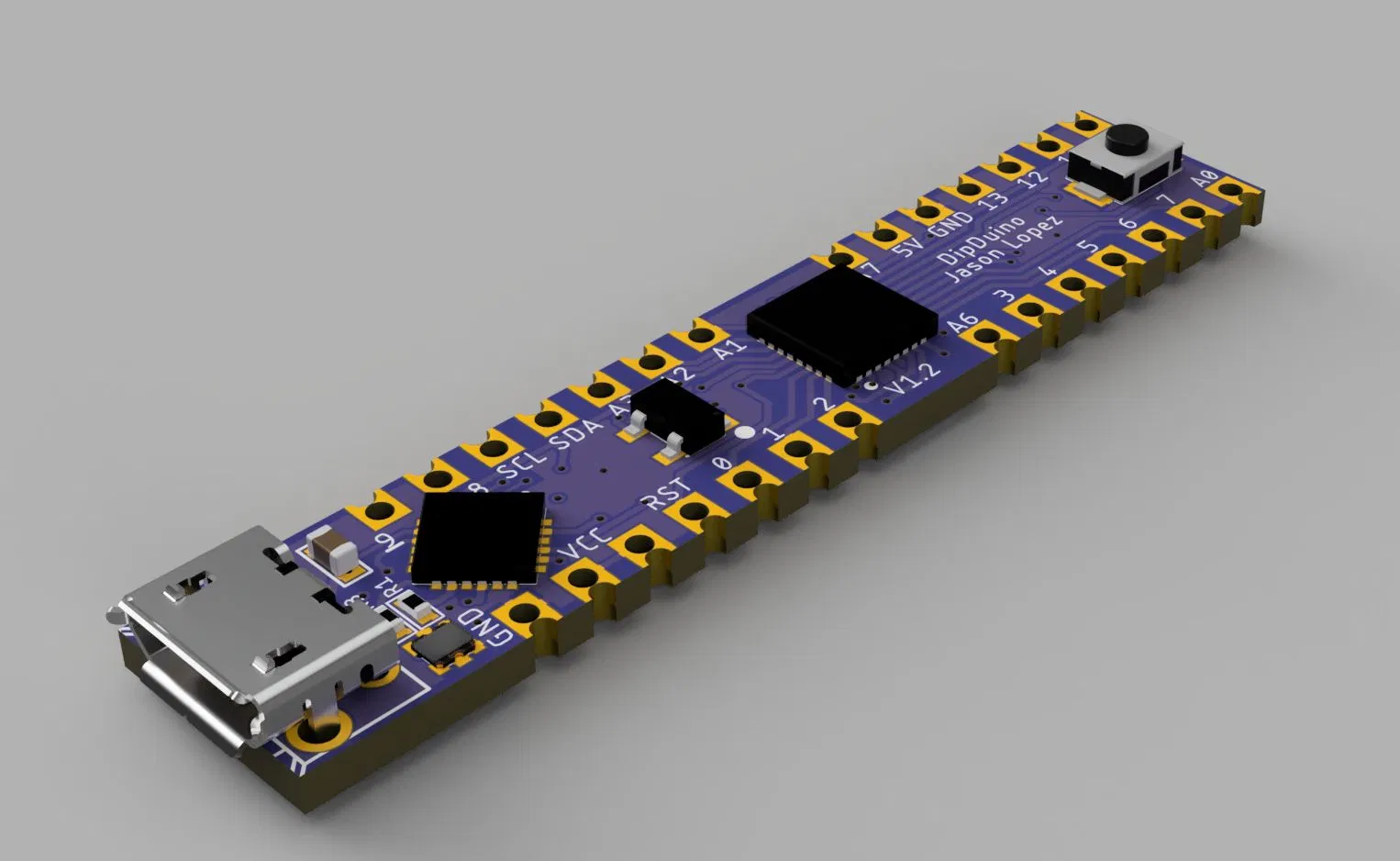 DipDuino – is an Arduino in 0.3in DIP form
DipDuino is an Arduino in 0.3in DIP form. It runs the Atmega328P. Uses an onboard CP2104 to program itself and comes pre-programmed with Arduino Bootloader. Will act as a Arduino Pro or Pro Mini. Available in Tindie Store.
The DipDuino is a FULL ARDUINO (Minus the A6 & A7 pins). Comes in 5v and 3.3v versions. There is a RGB LED onboard to show the status of Power and UART Transmissions. Green for Power and RED/Blue for Rx/Tx.
Comes with a Reset button on board as well and a LDO for 3.3v Versions. For 5v Versions power is taken straight from USB. Please be safe and careful not to short it.
DipDuino – is an Arduino in 0.3in DIP form – [Link]