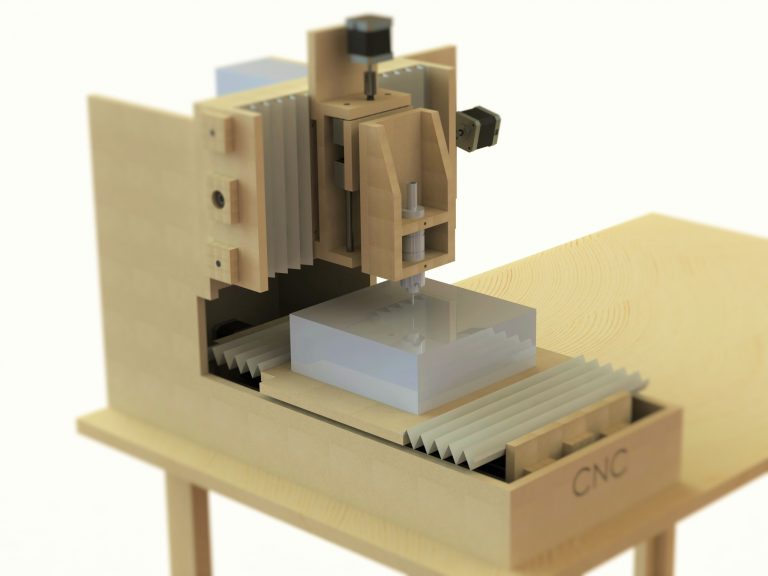 Inspired by machines like the Nomad 883 from Carbide3D, Carvey from Inventables and more, Thimo Voorwinden had come up with a new tutorial for building a desktop CNC router powered by Arduino.
This CNC budget is around €200 and you don't need a workshop to build it up, basic tools will do. It is designed to be modular, Arduino powered, and with a tolerance of (±0,1 mm). It has Ø8 mm linear rods, M8 thread lead screw and uses NEMA 17 stepper motors and drv8825 drivers. Plus, 250 watt flexible shaft is needed to drive the spindle and it has a work area of 200 x 250 x 100 mm (x,y,z).
Here you are the Bill of Materials that Thimo made based on his research in German and Chinese web-shops: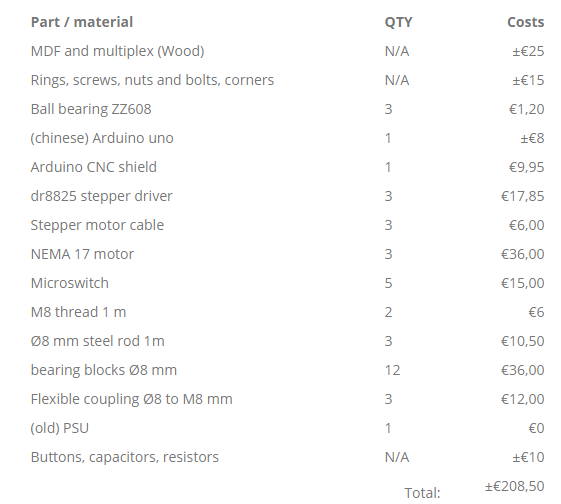 The tools Thimo used to build this CNC are listed here:
Homemade router table
Old 'cordless' drill
Ø22 mm wood spade drill
A rusty collection of old metal drill bits
Hammer
Metal saw
File
Screw drivers
Clamps
Try square
A soldering iron
Thimo shared this experience as a 5 HD video tutorials on Youtube to explain all the steps he went through: setting X and Y axis, the frame, Z axis and spindle, electronics and a video where the CNC is in action while milling a jigsaw piece. He added two extra videos for foam milling and testing the plotting function. Check them out here:
"For about €200 I'm now capable to CNC machine wooden parts. Not at a high speed, or without any bumps along the way, but having this option is still great. I will definitely try to machine some gears, specific parts for projects and engrave signs with this in the future."
For more information, a detailed guide, and some notes check the project's page at Thimo website.
Subscribe to Blog via Email
Join 97,592 other subscribers
Archives