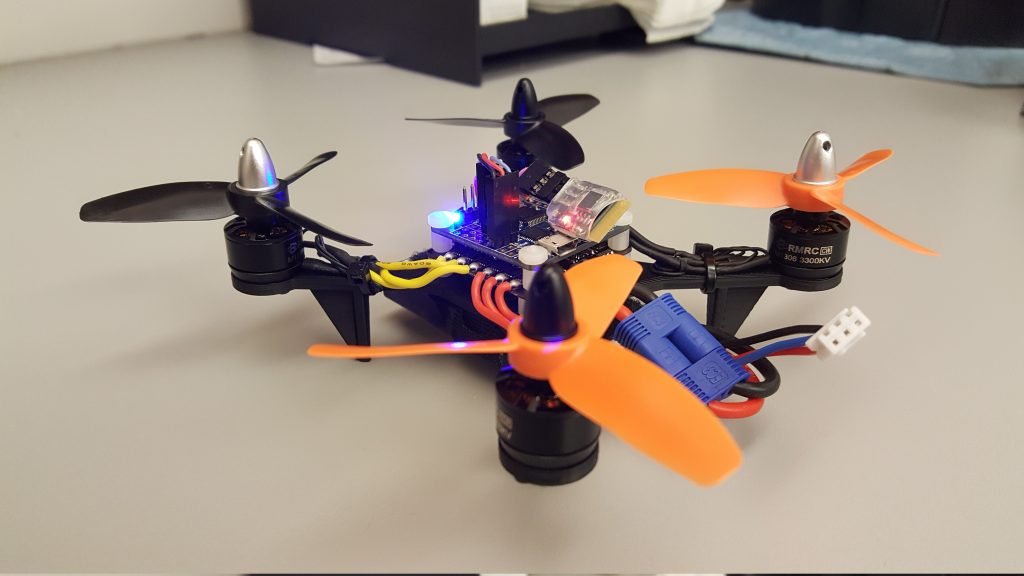 DIY Mini Quadcopter with 3D-Printed Frame and Custom Firmware
Simon D. Levy designed and build a mini quadcopter with 3D printed frame and custom C++ firmware. See the full project notes including bill of materials and more photos on the link below, and check out Simon's blog on the C++ firmware here.
I wanted to try my hand at a true "DIY" project, designing and building my own micro quadcotper frame and writing my own firmware in C++.  In this post I will describe the frame and build; in my next post I will talk about the firmware.
DIY Mini Quadcopter with 3D-Printed Frame and Custom Firmware – [Link]