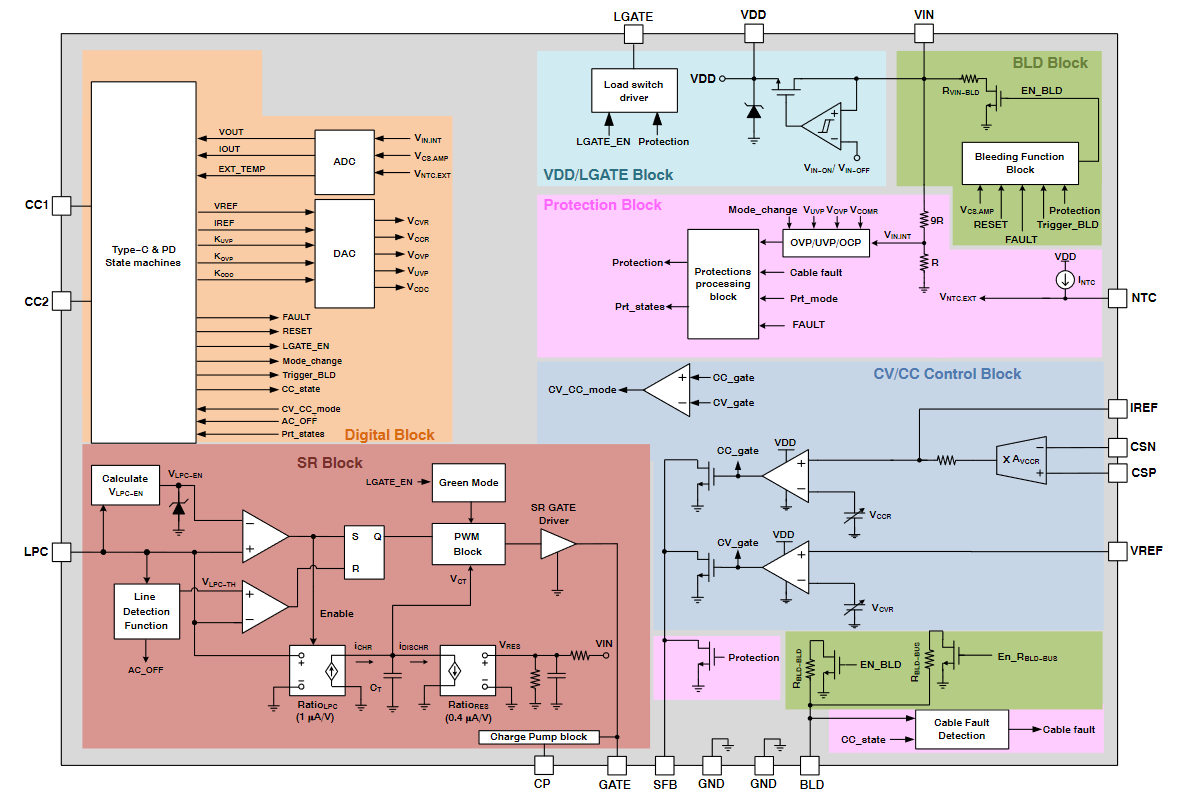 FAN6390 highly integrated secondary-side adaptive USB Type-C charging controller with USB-PD
ON Semiconductors design reference of their FAN6390 USB Type-C charger.
FAN6390MPX has line−up according to output nominal currents. The first step of system design needs to select a device. FAN6390MPX incorporates many valuable functions and some functions are only compatible withFAN604 series of ON Semiconductor. Therefore, it is strongly recommended to select one of FAN604 as a primary controller. As FAN6390MPX is state machine based which provides several kinds of trim function as Table 1, we useFAN6390MPX trim which has specific function trim fora 60 W output power design. Table 3 is the bill of materials. Figure 3 and Figure 4 are design circuits.
FAN6390 highly integrated secondary-side adaptive USB Type-C charging controller with USB-PD – [PDF]
Join 97,426 other subscribers

Archives