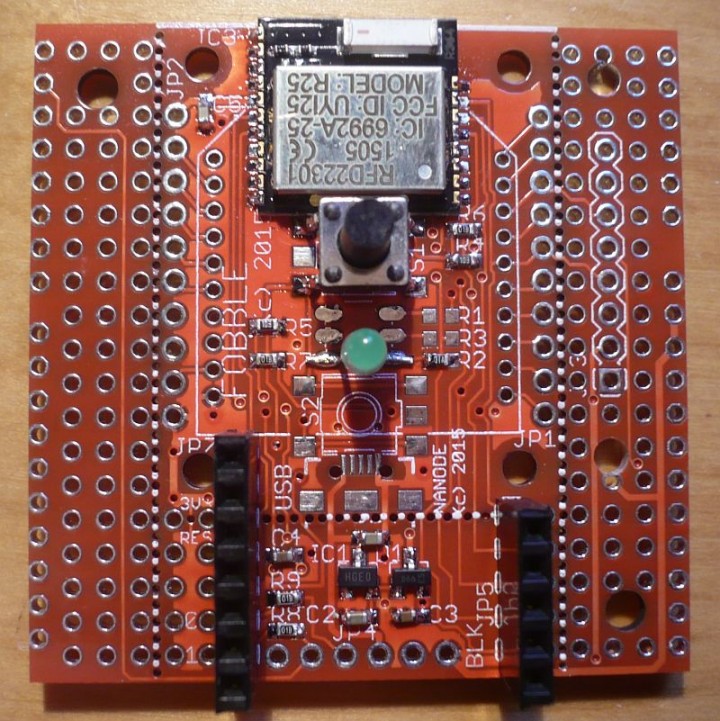 Fobble – A general purpose Wireless Breakout Board!
Ken Boak has designed a compact board with RFduino Bluetooth Low Energy Module:
This week I have been working on another of my standard footprint 50mm x 50mm boards – it is a general purpose wireless module carrier board:- Fobble. That's a BLE Fob – for anyone who misses the pun.

In the last few weeks there have been a number of applications arise – that could easily be addressed with an easy to use, generic wireless platform. These have included keyfob or pendant applications – requiring a small coin cell powered board – to a generic wireless board that can be stacked to one of the processor boards to provide wireless connectivity.
Fobble – A general purpose Wireless Breakout Board! – [Link]