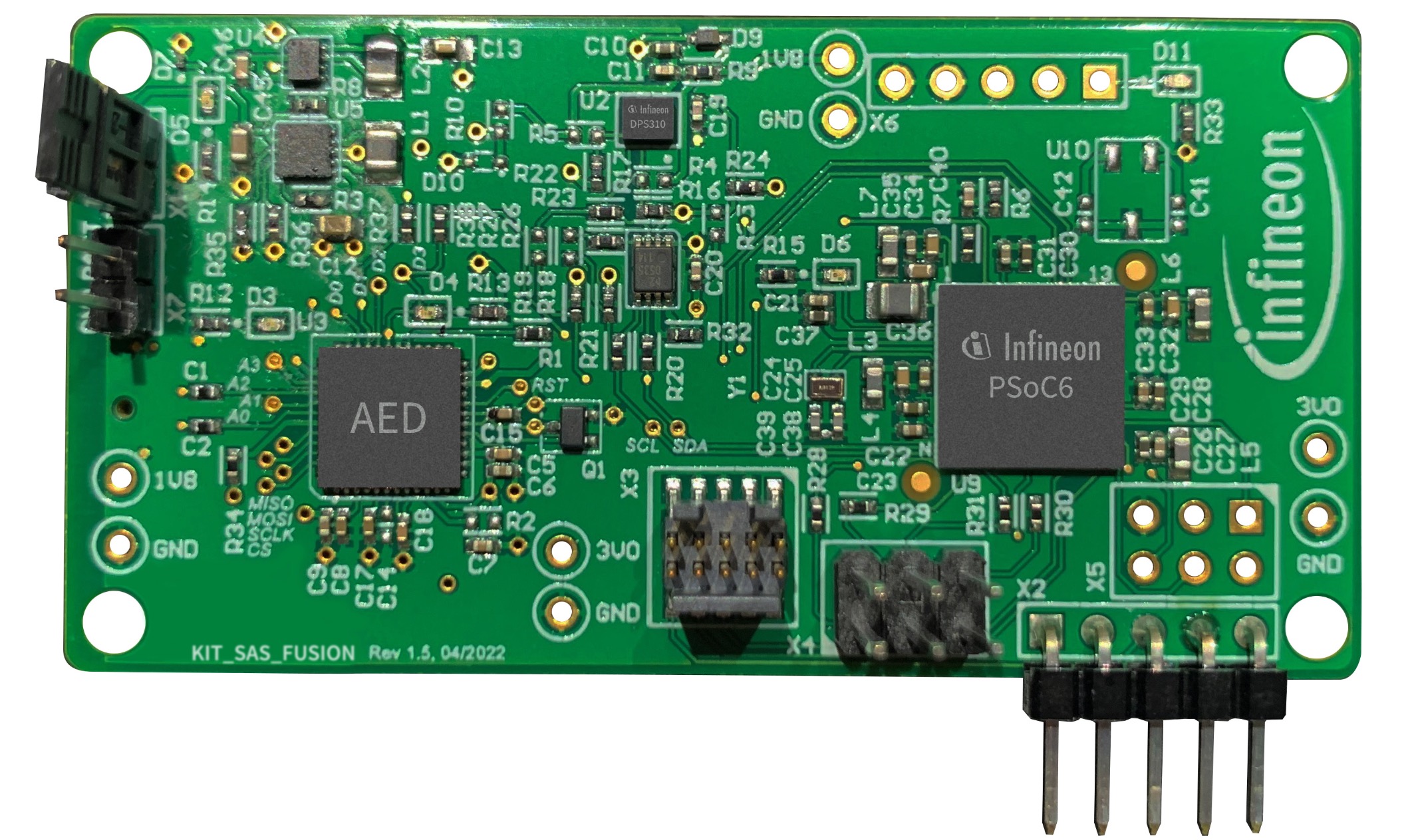 Infineon announced a battery-powered Smart Alarm System for smart buildings and homes
We recently witnessed the market position of Infineon in the embedded systems with the integration of its CYW43439 wireless chip into the very famous Pico family, Raspberry Pi Pico W microcontroller board. The company recently announced a battery-powered Smart Alarm System, which is a sensor fusion based on artificial intelligence and machine learning. The technology of low-power wake-on acoustic event detection provides high performance for smart builds and homes while achieving greater battery life compared to complex IoT solutions.
Infineon's advanced security system is based on the company's sensor fusion powered by the PSoC and XENSIV sensors. The combined technology of Infineon's multi-layered security system that uses XENSIV microphones and XENSIV barometric pressure sensor with acoustic event detection provides the sensor fusion algorithms running on PSoC a protection and monitoring features against burglary and intruders.
"We are excited to enable a unique and differentiated approach to bring AI/ML capabilities to cost-sensitive, battery-powered home security sensor systems, without sacrificing battery life," said Laurent Remont, Vice President of IoT and Sensor Solutions at Infineon's Power & Sensor Systems Division.
The home alarm system needs to be robust and should not be triggered by other household sounds or background noises to avoid false alarms. Infineon Smart Alarm System supports three events that the technology can protect against– glass breaks, intruders, smoke detectors, and carbon monoxide detectors. For all the specific applications, the system is capable of understanding the intensities in the frequency spectrum, avoiding false alarms and providing greater accuracy.
The proposed alarm system incorporates the company's signal-to-noise ratio analog XENSIV MEMS microphone, XENSIV digital pressure sensor, and a PSoC 62 microcontroller. The system also provides sensor fusion algorithms used to precisely train tinyML models to combine acoustic and pressure sensor data for accurate detection. With increased accuracy, AI models are able to eliminate background sounds that usually generate false positives.
"Current home security solutions are unreliable for detecting events such as glass breaks. Our new solution combines a number of best-in-class technologies to create an alarm system that is smart, reliable and power-efficient. We look forward to bringing more innovative solutions into the home security market."
Alarm system reference design technology is available today, while the board will be available later this fall starting in September 2022.
Join 97,426 other subscribers

Archives