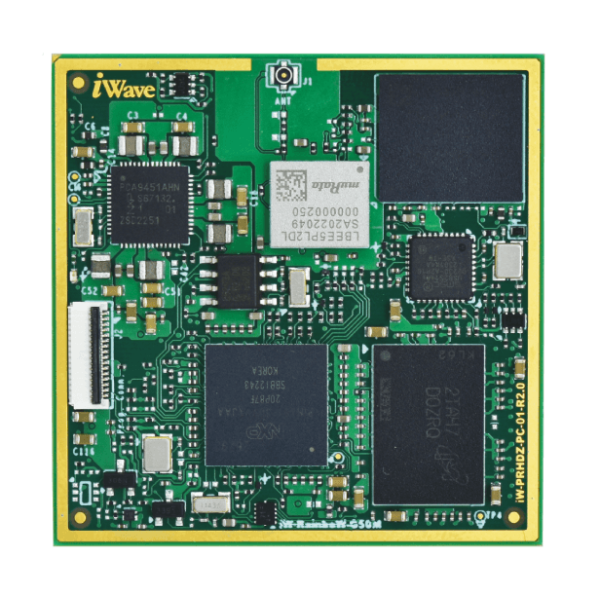 iWave launches i.MX 91 SoC, Compatible With Linux Application
 iWave Systems recently unveiled a compact 45mm x 45mm System-on-Module that integrates the latest NXP i.MX 91 System-on-Chip with EdgeLock Secure Enclave. This module is designed to cater to diverse applications such as smart factory, smart home, medical devices, and smart metering. It offers essential interfaces like dual GbE, dual USB ports, and other I/Os required for these applications.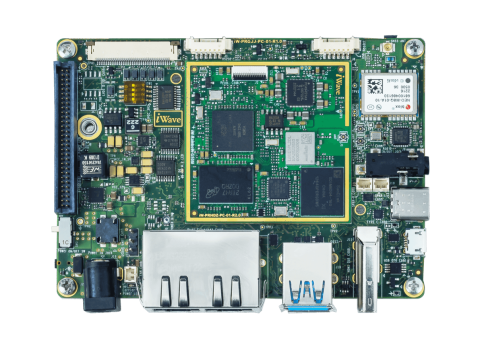 The iWave i.MX 91 OSM is part of their latest embedded products lineup and showcases the NXP i.MX91, which was introduced just last month. Variscite also launched a SoM using the same processor earlier this month. This new addition, iWave's iW-RainboW-G50M family, is a solderable NXP i.MX 91-based LGA System on Module, built on the OSM v1.1 standard. It comes with extensive interfaces in a robust and compact form factor. The Rainbow-G50M family offers both hardware and software commonality, ensuring scalability according to specific requirements and applications. Evaluation Kits for this System on Module will be available for purchase in June 2023.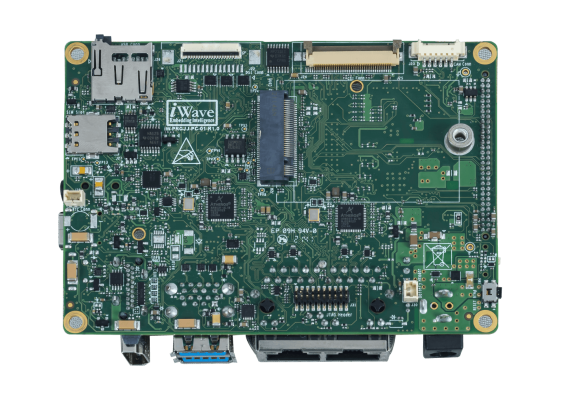 The i.MX 91 SoC provides a well-balanced mix of security, performance, and scalability, making it an ideal foundation for cost-optimized Linux® edge devices. Featuring an Arm® Cortex®-A55 running at speeds of up to 1.4GHz and an integrated EdgeLock® Secure Enclave, along with dual Gigabit Ethernet, dual USB ports, and essential I/Os, this SoM is perfectly suited for various products used in smart factories, smart home, medical devices, and smart metering. The module adheres to a 45mm x 45mm OSM Size-L standard with 662 contacts, boasting the highest pin-to-area ratio among SoM standards. Its solderable capability onto the carrier card ensures robustness, making it an excellent choice for vibration-prone products.
Immanuel Rathinam, Vice-President of System on Modules Unit at iWave, stated that the i.MX 91 applications processor family by NXP provides an optimal combination of high performance, pricing, and security, making it suitable for entry-level Linux edge processing solutions in applications like EV Charging Stations, Industrial Gateways, and HMI Displays. The i.MX 9x family, comprising i.MX 91 and i.MX 93, offers scalability, reduced development cost, and time-to-market, providing consumers with efficient power management and advanced security features at the edge.
The i.MX 91-based System on Module is integrated on a carrier board, serving as both a Single Board Computer and an evaluation kit. The production-ready Single Board Computer follows a Pico-ITX form factor and incorporates necessary interfaces for applications such as smart home hubs, metering gateways, and industrial automation solutions. Both the System on Module and Single Board Computer are production-ready and come with all required documentation, software drivers, and BSP for customers. iWave also offers a product longevity program, ensuring availability for these modules for over 10 years.
For more information about the i.MX 91 OSM, visit the product page.
Join 97,426 other subscribers

Archives