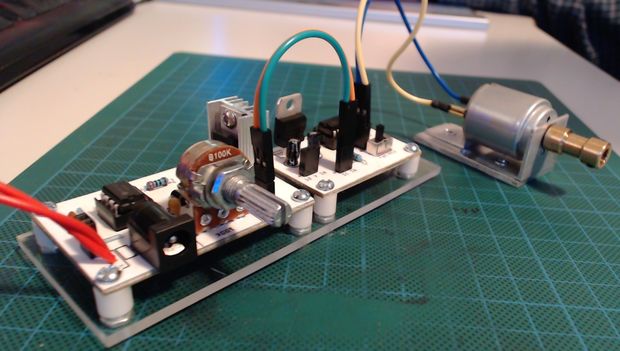 L293D Motor Direction Controller
baelza.bubba @ instructables.com show us how to build a DC motor direction controller using L293D.
I designed this DC Motor Direction Controller so that I could give direction control to DC motors that I am building into mini tools (drill, lathe, table saw, solder smoke extractor, etc.). While, I don't need direction control for all of the tools that I'm building, it IS necessary for some. Plus, who doesn't want to spin their DC motor backwards?
L293D Motor Direction Controller – [Link]