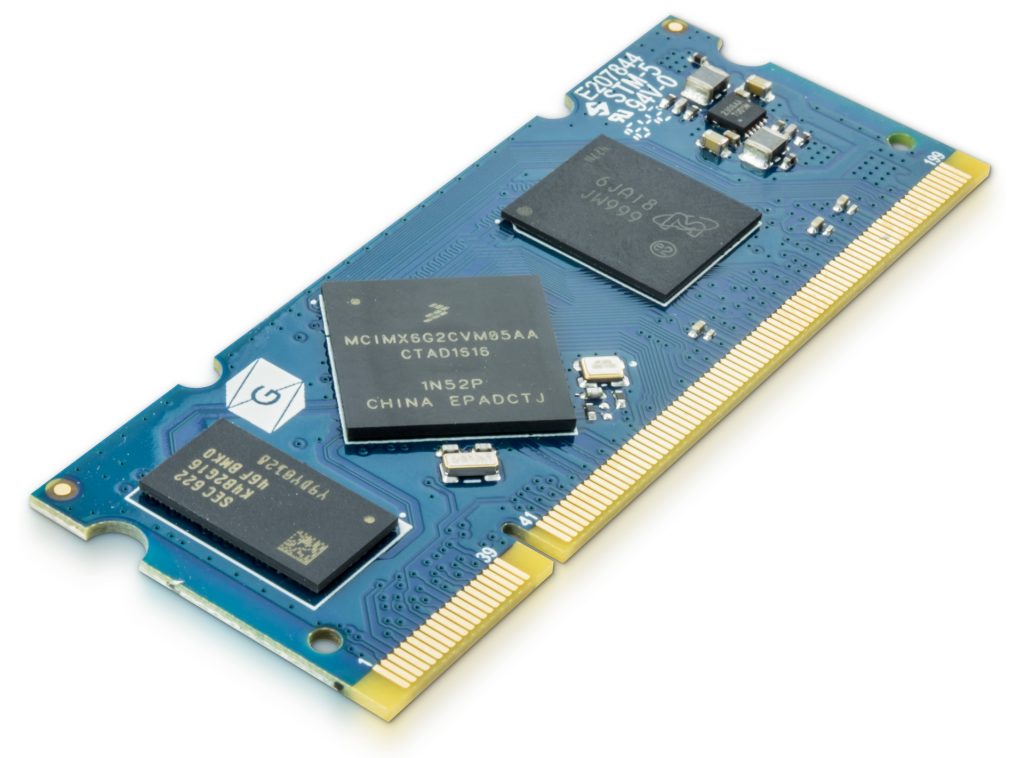 liteSOM – ARM Cortex A7 System On Module
liteSOM is an extremely low-power, state-of-the-art module based on ARM Cortex-A7 Core i.MX 6UltraLite processor. SO-DIMM form factor makes it easy to embed to your device without any technical issues. The module is designed to operate with all major OS. It is preconfigured for Linux. With a rich set of peripherals the module is designed to cater for a wide range of applications.
Further documentation is available on the datasheet here.
Specifications:
Processor: i.MX 6UltraLite, 528 MHz, ARM® Cortex®-A7 Core
RAM: up to 512MB
eMMC: 2GB
Power supply: Single 3.3V DC
Size: 67.6mm x 26.5mm x 3mm
Temperature range: 0˚C to 70 ˚C or -40 ˚C to 85 ˚C
OS support: Linux, Brillo
Graphics: Parallel LCD Display up to WXGA (1366×768)
Interfaces: 2x 10/100Ethernet, 2x USB2.0 OTG, 2x CAN, 8x UART,4x SPI, 4x I2C, 3x I2S
Camera interface: 8/10/16/24-bit Parallel Camera Sensor Interface
Security: Crypto Engine (AES with DPA, TDES/SHA/RSA), Tamper Monitor, Secure Boot, SIMV2/EVMSIM X 2, OTF DRAM Encryption
Subscribe to Blog via Email
Join 97,951 other subscribers
Archives