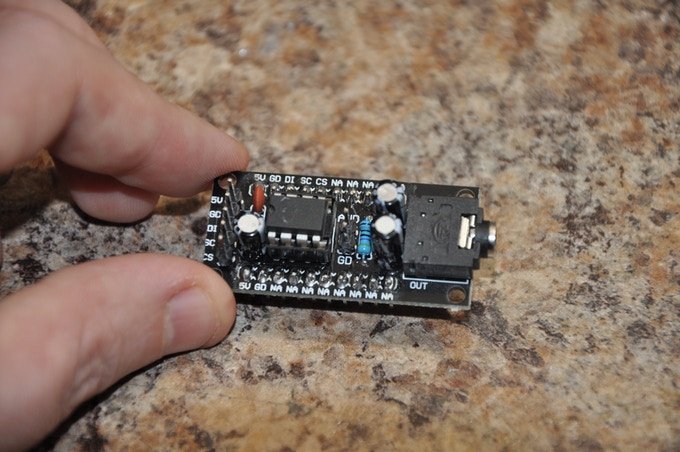 Small, versatile, fun, and inexpensive! Use the 254 word library to bring speech to your Arduino projects! Speak, Arduino, Speak!
About a year ago, I designed an Arduino shield that allowed for you to add voice to your electronic designs.  I've since been able to minimise that design into a much less inexpensive, and smaller unit.  This unit has a 254 word library that consists of colours, commands, months/days/time, numbers, directions, feelings, units of measurement, security words, math lingo, and general words; all of which are spoken by "Lucy" – A lovely female voice with an English accent! Meet "The Little Buddy Talker" Arduino compatible speech kit set!  It is Production Ready, and eager to land in your hands!
The project is live on kickstarter and has 29 days to go.
Join 97,426 other subscribers

Archives