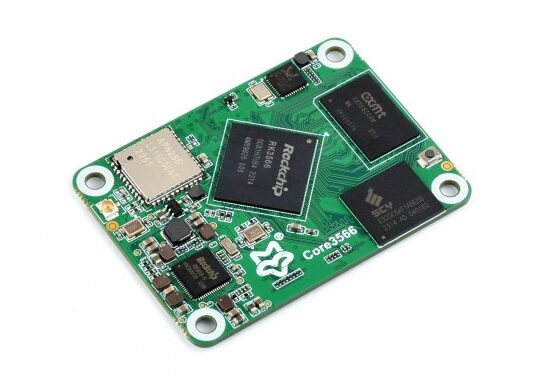 LuckFox Core3566 Module can become a Raspberry Pi Compute Module 4 alternative
The LuckFox Core3566 Module is designed to become a compelling alternative to the widely popular Raspberry Pi Compute Module 4 (CM4), offering compatibility with CM4 baseboards while delivering powerful performance and advanced features. Designed to cater to the needs of developers, hobbyists, and enthusiasts, this module boasts a range of capabilities, making it a good option for advanced visual applications.
At the heart of the LuckFox Core3566 Module is the Rockchip RK3566 system-on-a-chip (SoC). This quad-core Cortex-A55 processor has a clock speed of up to 1.8 GHz, ensuring efficient execution of tasks. Additionally, the SoC incorporates a 32-bit RISC-V MCU, enhancing its compatibility with various applications.
Complementing its processing power, the Arm Mali-G52 GPU, supporting OpenGL ES 1.1/2.0/3.2, OpenCL 2.0, and Vulkan 1.1, ensures advanced graphics performance. Moreover, the integrated NPU (Neural Processing Unit) provides AI acceleration capabilities, offering a performance of 0.8 TOPS (Trillions of Operations Per Second). NPU supports one-click switching of mainstream frameworks such as Caffe and TensorFlow. The one-click switching capability allows users to easily switch between AI frameworks based on their specific project requirements and preferences.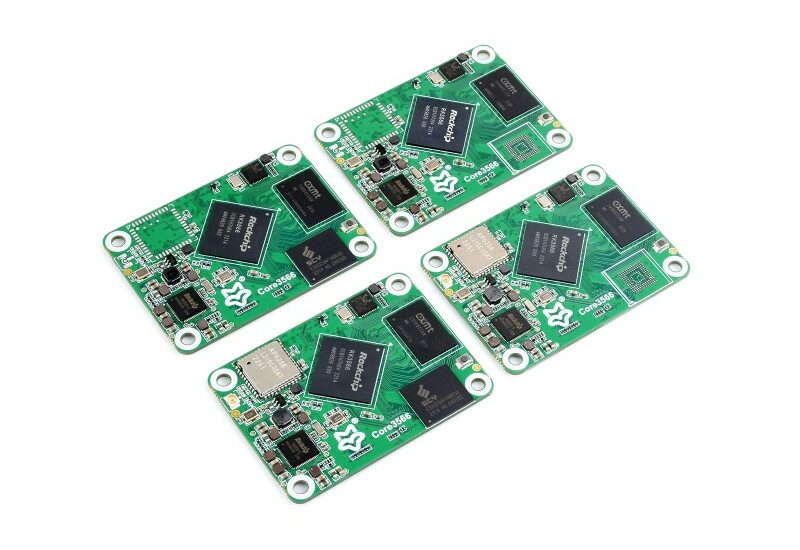 The LuckFox Core3566 Module comes with advanced wireless connectivity options. Equipped with dual-band Wi-Fi and Bluetooth AP6256 module, users can experience high-speed internet access and seamless Bluetooth connectivity. With dual-band Wi-Fi, this module enables users to surf the web from anywhere, offering increased flexibility and convenience. It is important to note that the Wi-Fi function is optional, and the module requires an additional antenna for the Wi-Fi module as it does not feature an onboard antenna.
The LuckFox Core3566 Module also has an integrated VPU (Video Processing Unit). The VPU is designed to handle demanding video encoding and decoding tasks, ensuring high-quality video playback and efficient video processing. The Core3566 Module's VPU supports 4K resolution at 60 frames per second and offers hardware decoding for popular video codecs such as H.265, H.264, and VP9.
The LuckFox Core3566 Module is available for purchase, starting at $23.99 for the 2GB RAM variant without flash storage and wireless connectivity.
Join 97,426 other subscribers

Archives