"DIY LiFePO4 Charger" Challenge by Elektor
A new challenge is posted on Elektor, for building a charger project for 3.6-V single-cell lithium iron phosphate (LiFePO4), a kind of Li-Ion rechargeable battery for high power applications, such as EV car , Power Tool and RC hobby. Elektor magazine has so many DIY projects about battery chargers and none of them is about this battery, so it thinks now the time to make everyone contributes by sharing their inventions. Below sharing some information in order to complete the challenge.
Intersil's ISL78693 is qualified to AEC-Q100 Grade-3, leaks only 3 µA, and is suitable for eCall back-up battery charging. In the event of a crash, eCall systems are intended to automatically broadcast location and contact the nearest 24-hour emergency call centre for help. They must "be capable of operating reliably and autonomously from the backup battery at a moment's notice, even if the vehicle is involved in an accident minutes after being parked for several months," said Intersil. 3 µA is a maximum, with typical leakage of 700 nA.
LiFePO4 chemistry needs charging at 3.6 V – less than the 4.2 V typically offed by charge chips aimed at more conventional Li-ion cells. Charging is up to 1 amp. A charge current thermal fold-back feature prevents over-heating by automatically reducing the battery charging current, and low-temperature detection prevents charging if the cell is too cold to accept electrons.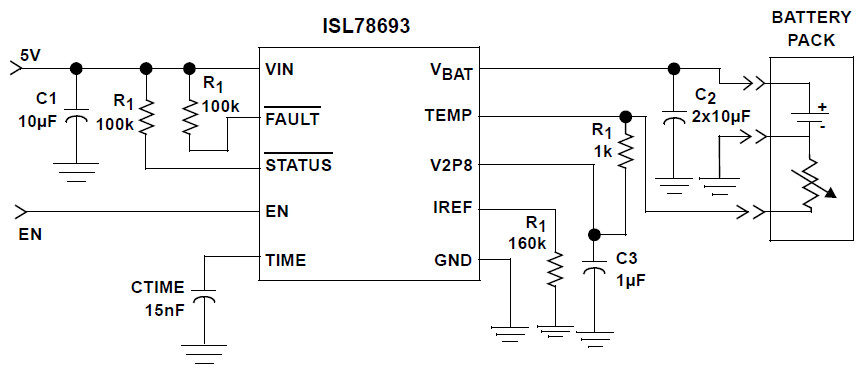 The ISL78693 requires only five external passive components. It's a linear charger, so none of these are inductors. More good news: the 3.6-V ISL78693 is pin-compatible with the 4.1-V ISL78692 Li-ion battery charger. Neither will work from nominal 12-V car voltages though so you have to slap up some dc-dc converter to bridge the gap.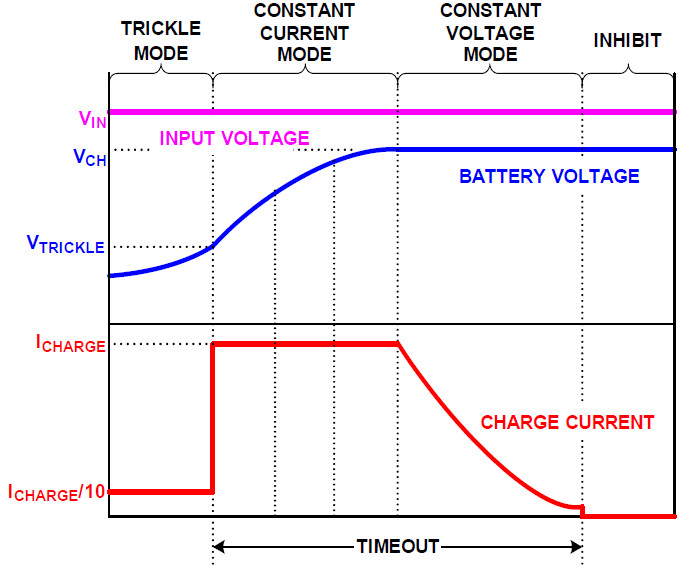 No articles had been launched yet about making the charger, you can be the first! It is true that no awards are mentioned, but at least you will make the world a better place by sharing your ideas. Go to www.elektormagazine.com/labs, share your LiFePO4 project and be a part of this DIY power supplies challenge by Elektor.
Source: Elektor
Join 97,426 other subscribers

Archives